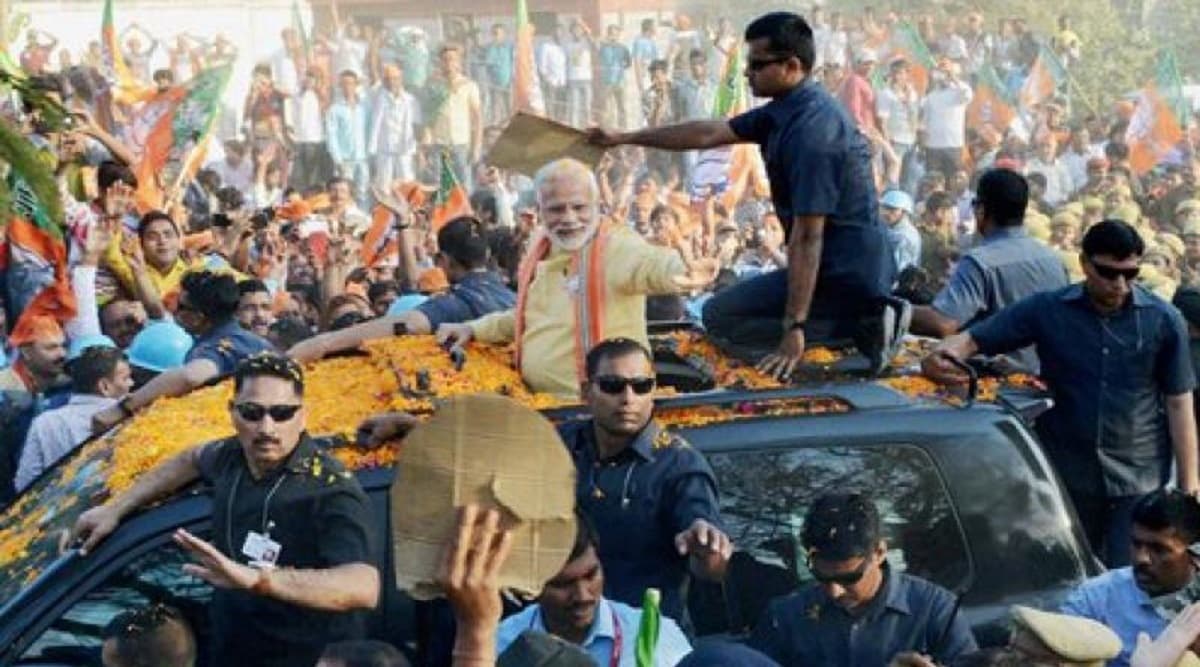 New Delhi, November 27: The Special Protection Group (Amendment) Bill was  passed in the Lok Sabha on Wednesday. The bill was tabled in the Lower House on November 26. Congress MPs  walked out of the house in protest. Speaking in the Lower House, Shah said the opposition was trying to paint a picture that government was not concerned about the security of Gandhi family. Hitting out at the Congress, Shah added that, no one spoke when SPG security of former Prime Ministers including Chandra Shekhar and Narasimha Rao was withdrawn. Priyanka Gandhi Sees 'Politics' Behind Centre's Decision to Withdraw SPG Security Cover From Gandhi Family.
Referring to the Gandhi family, the Union Home Minister said that the Congress is concerned about the security of only one family. Shah also questioned Congress over instances of SPG protocol violations by members of Gandhi family.  He said, "Gandhi family members have been on several trips without informing.Instances like this have happened about 600 times.What secrets were hidden?" SPG Security Cover of Gandhi Family to be Removed by Modi Government; Downgraded to 'Z Plus' Security Provided by CRPF.
Responding to Shah's remarks, Congress MP Adhir Ranjan Chaudhary termed the government's move of removing SPG security of Gandhi family as political vendetta. He said, "We support all steps that are taken for the security of PM Modi. But your (Home Minister Amit Shah) speech has made it clear that there is a political vendetta. You are targeting a family that has sacrificed two lives for the nation." After Rahul Gandhi Left For Cambodia, Government Makes It Mandatory For VVIPs to Travel Abroad With SPG Cover.
What is SPG (Amendment) Bill?
According to the bill, family members of the former prime ministers would not be entitled to the coveted SPG security cover.

The SPG Cover will only be provided to the Prime Minister and members of his immediate family residing with him at his official residence.

The bill guarantees SPG protection to former PMs only for five years after they cease to hold the office of Prime Minister.

The Special Protection Group (SPG) (Amendment) Bill also proposes to revoke protection cover provided to family members of former PMs immediately after they lose the SPG security.
Earlier this month, the Centre decided to downgrade the security of the Gandhi family by removing the Special Protection Group (SPG). The Narendra Government provided "Z Plus" security to Sonia Gandhi, Rahul and Priyanka. The decision was taken after assessing threat inputs from all the security agencies.