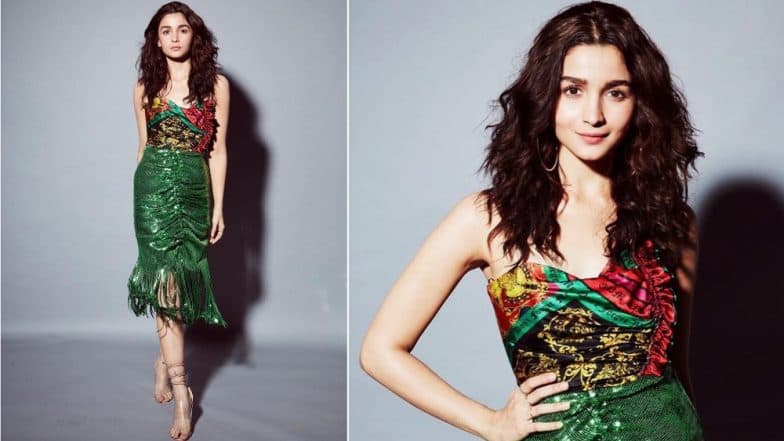 Perhaps Alia Bhatt might have contenders in the best actress category but when it comes to sporting snazzy fashion, she is undoubtedly the reigning queen. The actress continues to woo fans and fashion critics with her impressive fashion chops. It is especially a treat to watch her strut the streets of the city when promoting her films because that's when we get to see her take some effort (she doesn't need a lot, to be honest) to stand out. At the recent Gully Boy music launch event, Alia let her hair down (quite literally) and donned something supremely gorgeous.
Sure, it's not party season but that doesn't stop her from making it one! For her appearance at the music launch of her upcoming film with Ranveer Singh, Alia chose to keep things blingy and flashy. Perhaps she wanted to match with the outlandish fashion sense of her co-star, who is notoriously known for being unabashedly kitschy.
View this post on Instagram
The shimmery green skirt with fringe by the hem and a drape down fitting has been curated by Italian fashion designer, Giuseppe di Morabito. If you want to snag this skirt then you'll probably have to shell out about 30 grand. But considering how fabulous it looks, it will be money spent well. To balance out the hues, Alia teamed her flashy skirt with a cute strapless top and nude lace-up heels.
Every look only gets better with hoop earrings. So even Alia used this life hack and accessorised her look with hoop earrings and wavy hairdo. From Alia's this look, it has been proved that you don't need to run to the stores and get yourself LBDs every time there is a call for a party. Give this experimental look a go and for all you know, you will be the centre of attention at the party!