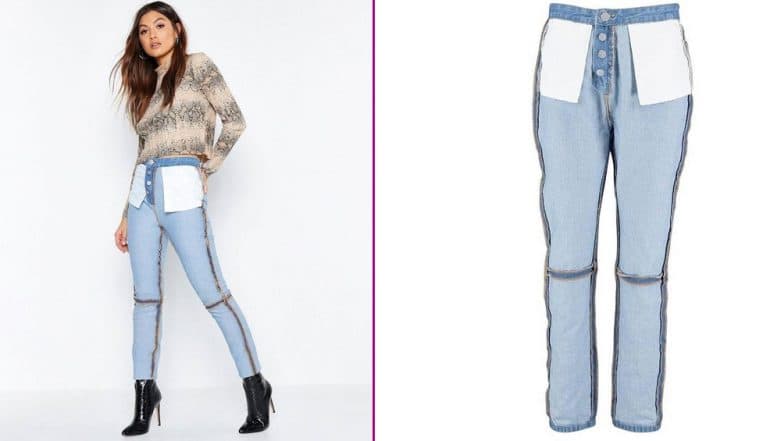 Gone are the days when we wore jeans in its usual self; plastic jeans, thong jeans, extremely distressed, inverted jeans, ones are in. And as most people still have to wrap their head around these jeans, the latest one to join the clan is inside out jeans. UK Fashion brand Boohoo has come up with reverse stitched jeans and people are a bit impressed. Just like the name suggests, the denim jeans is stitched in a manner that it looks like worn inside out.
Sharing a photo of the new jeans, Boohoo wrote on social media, "In case you missed the memo, reverse stitched jeans are now a thing!" However, the fashion police do not seem to have agreed with this one. Social media users criticised Boohoo's style statement and some even asked them to upgrade themselves. Most shoppers expressed sheer displeasure in Boohoo's new creation and that they are not planning to spend USD 50 on jeans. This Rs 9,640 Jeans Will Eliminate Foul Smell and Let You 'Fart With Confidence!'
Check out Boohoo's reverse stitched jeans that is being criticised by social media users: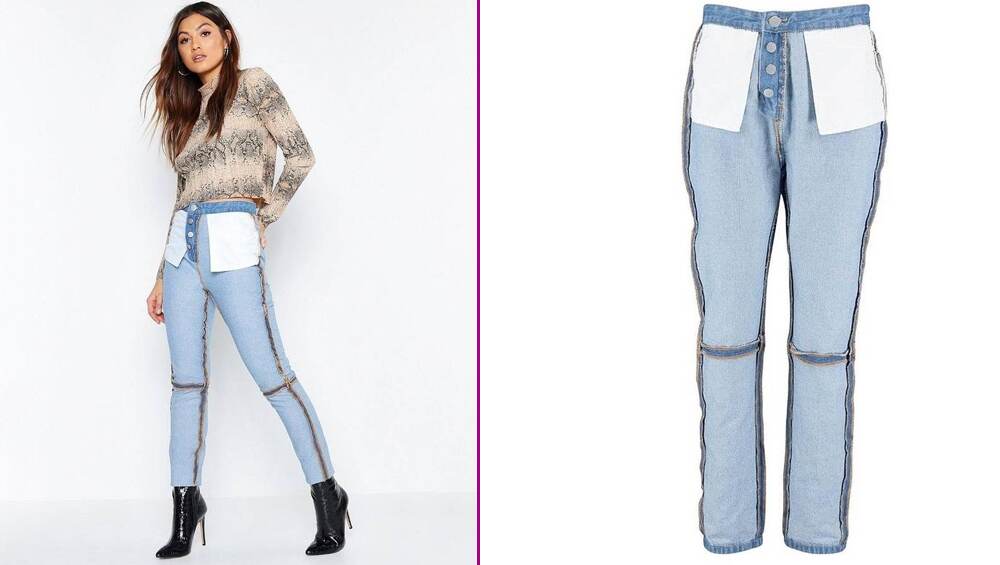 Here's Boohoo' tweet:
In case you missed the memo, reverse stitched jeans are now a thing! 💜💜💜

Shop them- https://t.co/Q4AQt8LwM7

📸: yvzux pic.twitter.com/HuVMZ7QjzC

— boohoo.com (@boohoo) January 10, 2019
One comment on the post read: 'I disagree. These are not a thing.' While another commented: 'I just don't understand fashion anymore.' While most appeared disinterested in the jeans, some thought it was cool. So in case you are planning to buy, it's on 24 percent off!
Boohoo is not the first to create Inside Out jeans, previously online luxury fashion platform, Farfetch has 'Unravel Project' had grabbed headlines for reverse clothing which included reverse short, skirts and pants. Several other fashion houses have also tried the same.
Last month, Boohoo courted controversy for selling a pyjama set around Christmas with 'Obsessive Christmas Disorder' written on it. Social media users had hit out at that online apparel store saying it is offensive to people who suffer from Obsessive Compulsive Disorder (OCD).