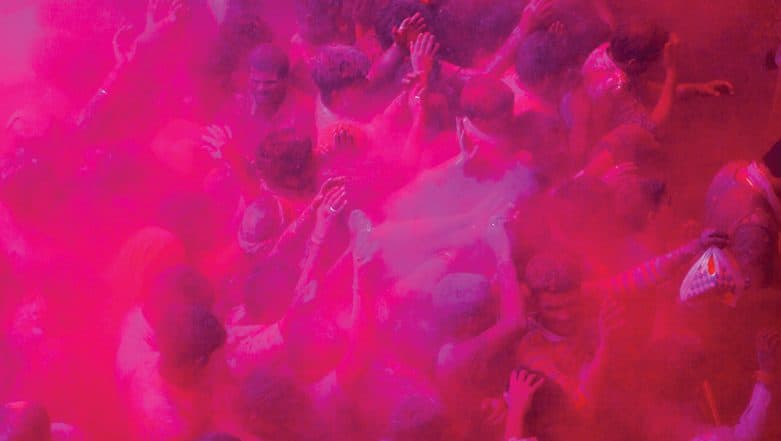 People in India are all waiting for one of the most celebrated festivals; Holi, which this year falls on March 20 and 21. But before the main festivity of Holi 2019, there arrive 8 long dark days which is known as Holashtak. Yes, with the observance of Holashtak, Holi becomes the festival of 9 days and not one. And the first eight days do not celebrate anything as it is considered to be inauspicious. Holashtak 2019 begins from today, March 14 and people are forbidden to do any promising work. As per the Purnimanta calendar, Holashtak 2019 starts from the Ashtami that is the eight days of Krishna Paksha and continues till the Purnima of the Falgun month. When it reaches its last day, Falgun Purnima, people all across celebrates major Holi festival, also known as Holika Dahan. Holi 2019 Dates & How to Watch Barsana, Mathura & Vrindavan Celebration Live Online. 
During Holashtak all kinds of essential and favourable work are strictly prohibited. According to legends, any auspicious work done during this period will give back exactly the opposite results. Individuals should instead engage themselves in donating money and food to the less-privileged society. Significance, Mythology, Celebrations Associated With the Festival of Colours. 
Significance of Holashtak 2019
As mentioned above, Holashtak is considered to be very inauspicious in many parts of the country. Any auspicious ceremonies like marriages, housewarming, thread ceremony, child naming and much more are never conducted in these eight days. It is believed that during these days before Holi 2019, the planets take transformation hence putting a very negative impact on the lives of people.  Send These Hilarious Images & WhatsApp Stickers to Spread Some Laughter During Festival of Colour. 
Why is Holashtak 2019 Inauspicious?
According to Hindu mythology, Lord Shiva had cursed the God of Love—Lord Kamadeva and turned him into ashes on the month of Phalguna of Ashtami Tithi. It is said that these are the days when Goddess Rati prayed Lord Shiva with severe penance. Pleased by her devotion, Lord Shiva gave back life to Kamadeva, which is celebrated by playing colours. Know The Schedule of Holi Festival Celebrations in Religious Towns of Mathura and Vrindavan in UP. 
During Holashtak, people decorate the branch of a tree using colourful pieces of clothes. Few communities also burn these pieces of clothes during Holika Dahan. These threads are believed to absorb all negative energies and protect us. Individuals also engage themselves in generous donations of clothes, food, money and other essentials things to bring in luck. As the eight dark days are gone, people all excitedly begins the festival of colours.