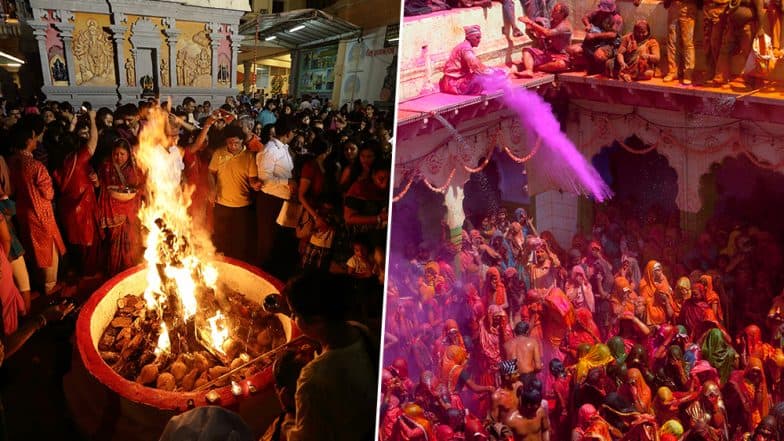 Holi celebrations have already begun in India with people indulging in various festivities. Holi, along with being known as the festival of colours, also celebrates fertility, the triumph of good over evil, and abundance. The Hindu festival has various mythologies and stories attached to it. Holi is celebrated on the last full moon in the Hindu lunar month Phalgun as per the Hindu calendar. The observance is also known as the harbinger of Spring. The first day of Holi is celebrated as Holika Dahan following which rest of the celebrations begin. Holika Dahan, Dhulandi,  Rang Panchami, Holi 2019 and Holi 2019 Date are also words attached to the festival. Holika Dahan 2019 Date and Time: Know Shubh Muhurat and Puja Vidhi of Chhoti Holi.
The exact date of Holi changes every year and the festival falls mostly in February-end or March as per the Gregorian calendar. This year Holi will be celebrated on March 21 and Holika Dahan or Choti Holi as it is known will be observed on March 20. Holi, like most other festivals, is celebrated differently from state to state, however, the core idea of the observance remains the state. It is a mix of age-old traditions, customs, dance and food. Holika Dahan 2019 Greetings: WhatsApp Stickers, GIFs, Images, Quotes and Messages to Send Colourful Happy Holi Wishes.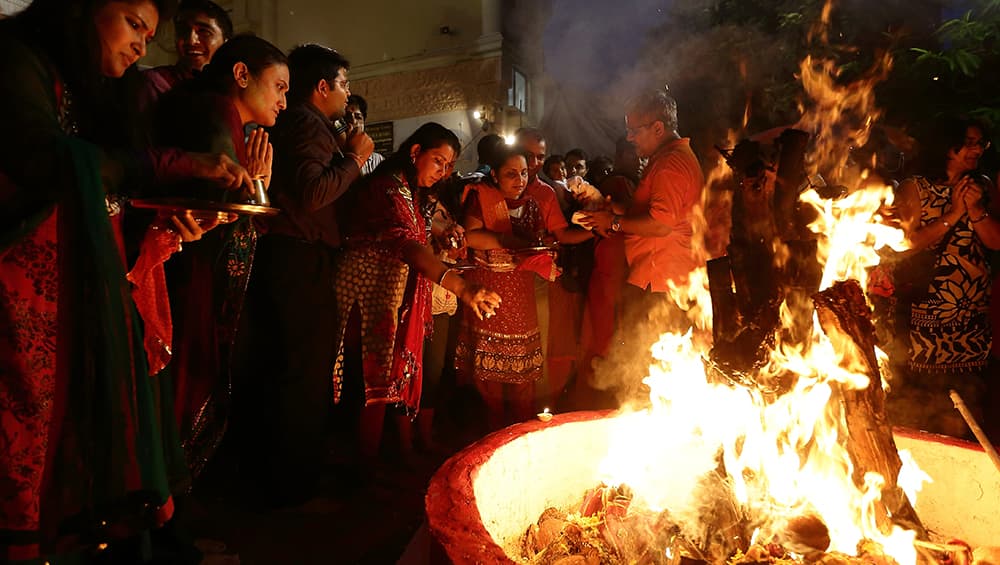 Significance of Holi
Although there are numerous legends attached to the celebrations, the popular one is about Prahlad, a staunch devotee of Lord Vishnu. According to the mythology, Hiranyakashipu, a mightly King wanted people to worship him instead of God after receiving a powerful boon from Lord Shiva. According to the boon, neither man nor animal could kill him; he could not even be killed in the day or night. No weapon, how sharp it is could be used to bring him death. Happy Holi 2019 Marathi Wishes: WhatsApp Messages, Dhulandi Greetings & Holi Images to Share With Your Loved Ones on the Festival of Colours.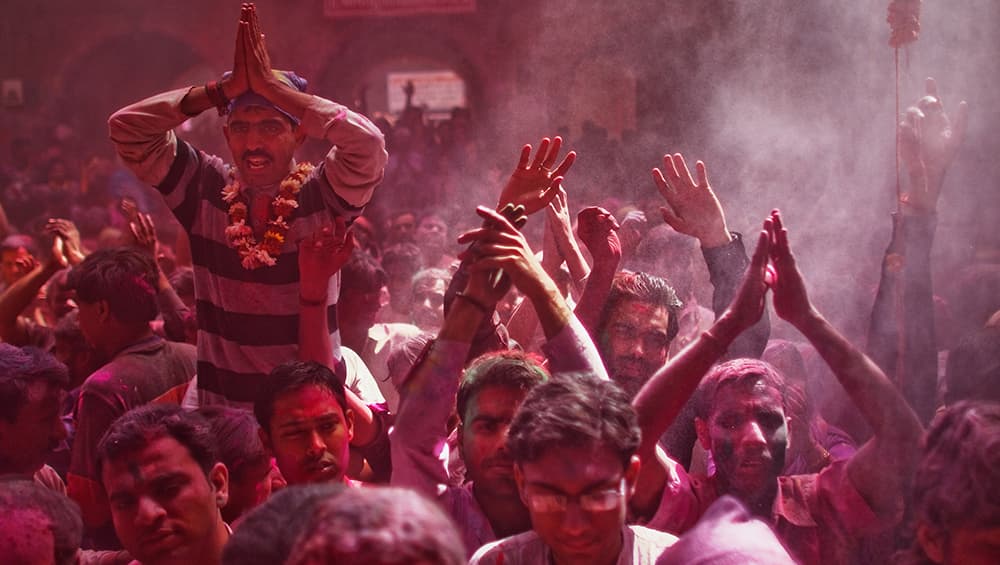 The King began thinking of him as great as God and began demanded his subjects to worship him. But his own son, a believer of Lord Vishnu refused to pray to him and continued worshipping God. This angered King Hiranyakashipu who sought ways to kill his own son. The King along with his sister Holika plotted ways to kill Prahlad. It was decided that Prahlad would sit on Holika's lap amidst a burning pyre as she was immune against fire.  However, Prahlad started chanting Lord Vishnu's name and walked out of the fire uninjured. But Holika, who had the boon of surviving fires died in the flames. Holi 2019 Dates & How to Watch Barsana, Mathura & Vrindavan Celebration Live Online: Free Video Live Streaming of Mathura Brij Holi from Uttar Pradesh.
Holika Dahan Muhurta
Timings = 11:28 pm to 12:35
Duration = 1 Hour 7 Minutes
Bhadra Punchha = 07:54 pm to 08:55 pm
Bhadra Mukha = 08:55 pm to 10:37 pm
Holi Celebrations And Food
Holi hence comes from her name Holika and celebrates the victory of good over evil. Therefore, people celebrate Holika Dahan by burning a pyre of wood signifying how good stood over bad deeds. The day after Holika Dahan is observed as Dhulandi when people smear colour on each other. People come out in the open and apply colour on each other celebrating the day. Over the years, levellers splash water and drench people in coloured water. Mathura in Uttar Pradesh is known for its Holi celebrations which begins a week before the festival. 'Phoolon waali Holi' (Holi with flowers) is a highlight of the celebration with musical processions being taken out of temples. Holi 2019 Recipes: Here's How You Can Make Delicious Ghujiyas at Home to Celebrate the Festival of Colours!
View this post on Instagram
Like any other Indian festival, food is an integral part of the celebrations. Gujiya, Malpua, Khoya are among popular delicacies made during the festival. Thandai is a special beverage made on this day to keep you hydrated throughout during the celebrations. Kanji, a spicy and tangy beverage is prepared in states like Rajasthan and Gujarat. Bhang, a cannabis-based drink is quite popular on the day and is mostly consumed in states of North India. We wish everyone celebrating a Happy Holi!