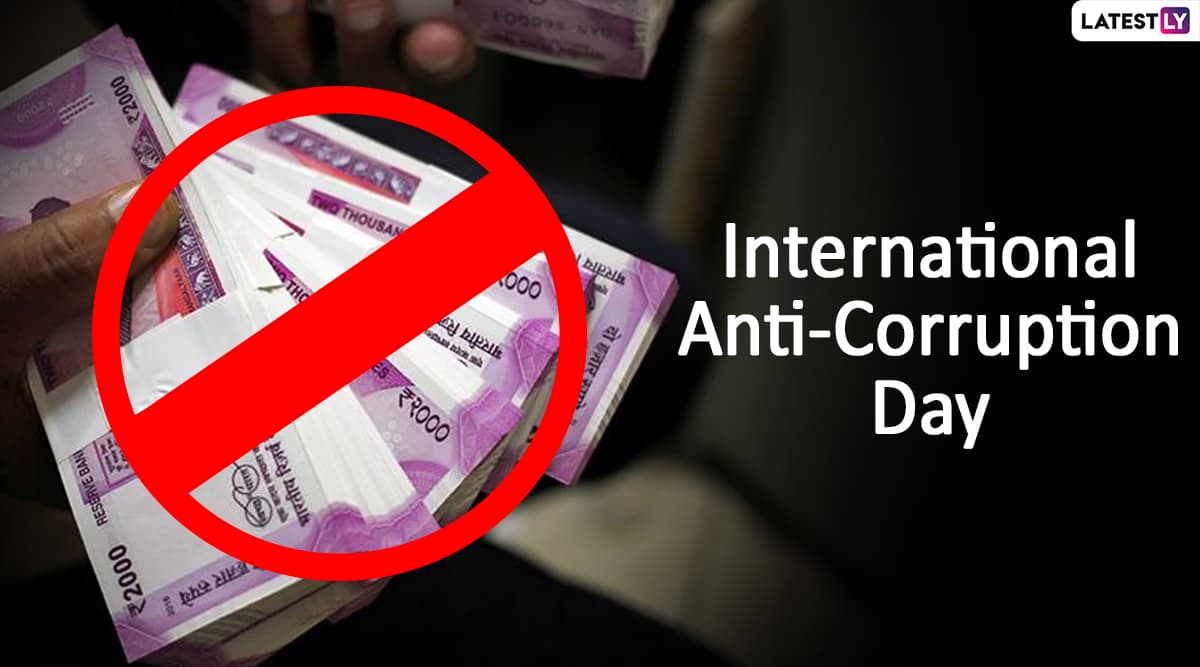 Every year, International Anti-Corruption Day is observed on December 9 to raise awareness about anti-corruption. This year, this day falls on Monday. "Corruption is a complex social, political and economic phenomenon that affects all countries. Corruption undermines democratic institutions, slows economic development and contributes to governmental instability," the United Nations explained. International Anti-Corruption Day 2019 Date and Theme: History and Significance of the Day That Raises Awareness to Curb Corruption Across the World.
International Anti-Corruption is annually organised by the UNDP (United Nations Development Program) and by the UNODC (United Nations Office on Drugs and Crime) across the globe. This day aims to combat corruption and encourage the exchange of information, reaffirming their faith for a corruption-free society.
International Anti-Corruption Day Quotes:
"Without strong watchdog institutions, impunity becomes the very foundation upon which systems of corruption are built. And if impunity is not demolished, all efforts to bring an end to corruption are in vain. " — Rigoberta Menchú, Nobel Prize laureate.

"Corruption is paid by the poor" — Pope Francis.

"We need to tell each other our stories. We need to show that everyone — our neighbours, our families, our community leaders — everyone we know is touched by corruption." — Jennifer Lawrence.

"Integrity, transparency and the fight against corruption have to be part of the culture. They have to be taught as fundamental values." — Angel Gurría, OECD secretary-general.

"The duty of youth is to challenge corruption" — Kurt Cobain, Nirvana
To support "United Against Corruption" campaign, we can maintain honesty and report incidents of corruption. Educate ourselves about penalising strategies to be undertaken against corrupt individuals. Refuse to participate in any such activity that is not legal and transparent.