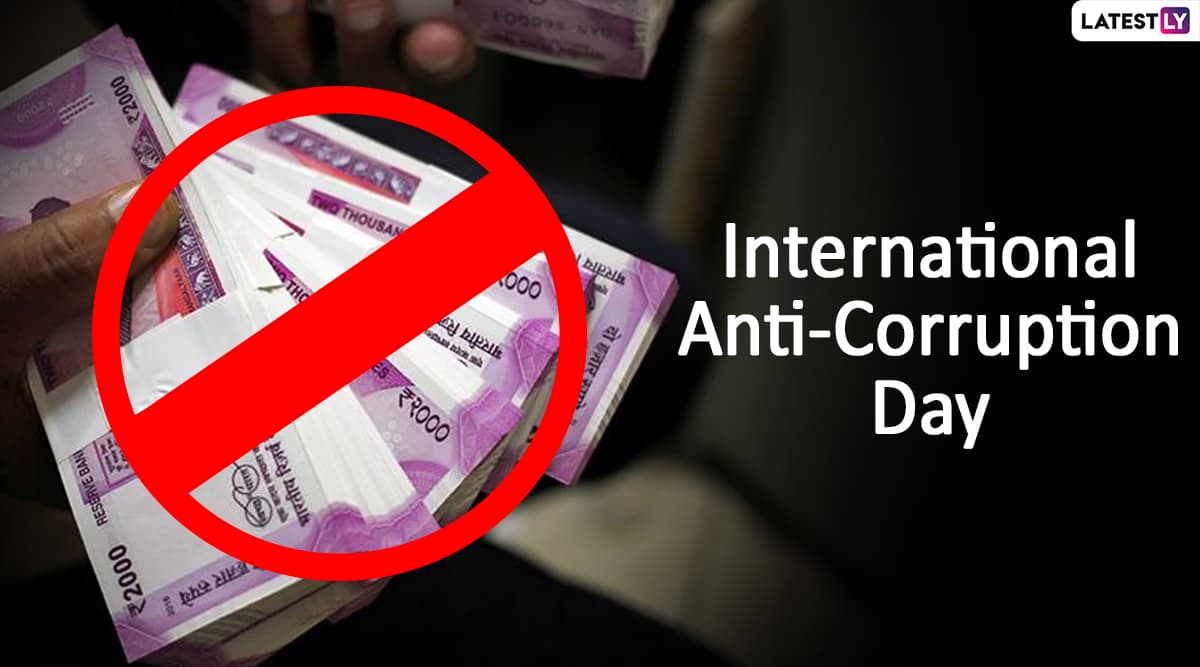 Every year, International Anti-Corruption Day is being observed on December 9. The day is being marked across the globe since the passage of the United Nations Convention against Corruption (UNCAC) on October 31,  2003 to raise public awareness for anti-corruption. The United Nations (UN) International Anti-Corruption Day aims to raise public awareness of corruption and what people can do to fight it.
International Anti-Corruption Day Date:
International Anti-Corruption Day is observed across the globe on December 9 every year. It is a global observance and not a public holiday. As per history, this day is annually organised by the United Nations Development Program (UNDP) and by the United Nations Office on Drugs and Crime (UNODC) every year all over the world. This day aims to combat corruption at the cross borders and also to promote and encourage the exchange of information, reaffirming their faith for a corruption-free society.
International Anti-Corruption Day 2019 Theme
According to the official website of the United Nations, the UN said it would leverage the recognition of the multi-year "United Against Corruption" theme and shall continue to support the 2030 Agenda, that forms the backbone of the campaign. In addition, the campaign will also have a youth component.
International Anti-Corruption Day: History
It was in December 2003, that the first step to fight against international corruption was taken by the United Nation. The UN passed the United Nations Convention Against Corruption (UNCAC) that year. It was drafted on October 31, 2003. The UNAC is a treaty between UN member states which was signed on December 9. The International Anti-Corruption Day came into effect from December 14, 2005.
According to the UN, corruption is a serious crime that can undermine social and economic development in all societies. No country, region or community is immune. On this day, various events are held to raise awareness about the how to combat corruption. Campaigns, plays, skits and several other functions are organised to educate people on how to curb the menace corruption.