Every year, October 2 is celebrated as 'Gandhi Jayanti' to mark the birth anniversary of the 'Father of The Nation', Mohandas Karamchand Gandhi. The day is observed to commemorate the ideals of the Father of the Nation that were based on of peace and non-violence. Mahatma Gandhi was born on October 2, 1869, in Porbandar. Gandhi played an instrumental role in overthrowing the British Rule. Various activities are organised on this day to highlight the life journey of the 'Father of the Nation'. As the nation gears up to celebrate the 149th birth anniversary, let's remember Mahatma Gandhi through his memorable quotes.
"Where there is love, there is life."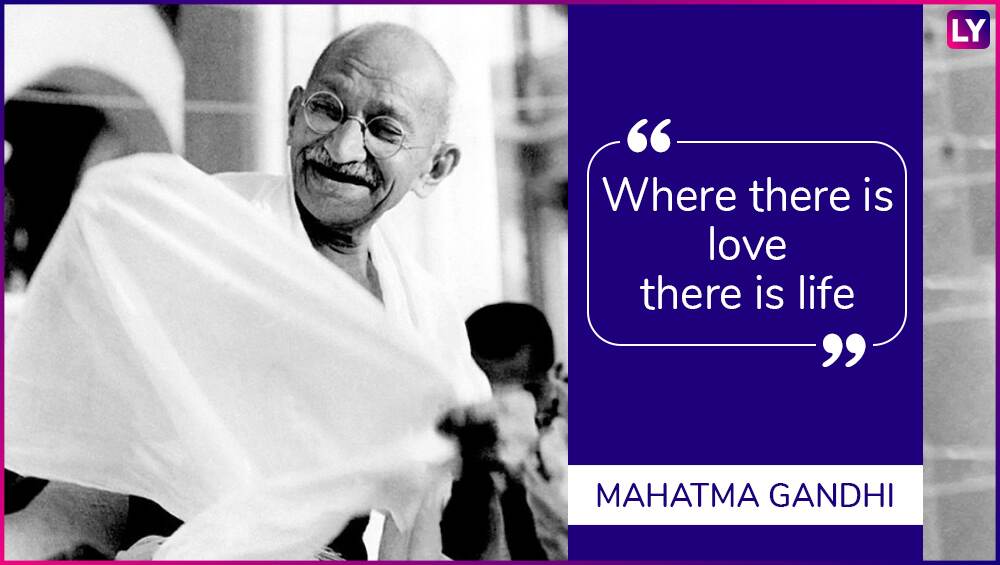 "Happiness is when what you think, what you say, and what you do are in harmony."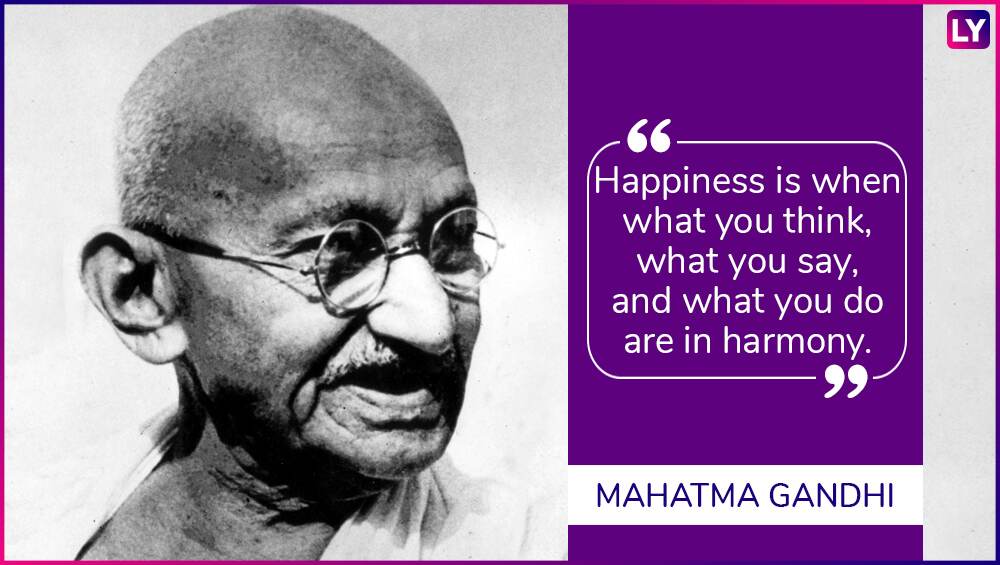 "The weak can never forgive. Forgiveness is the attribute of the strong."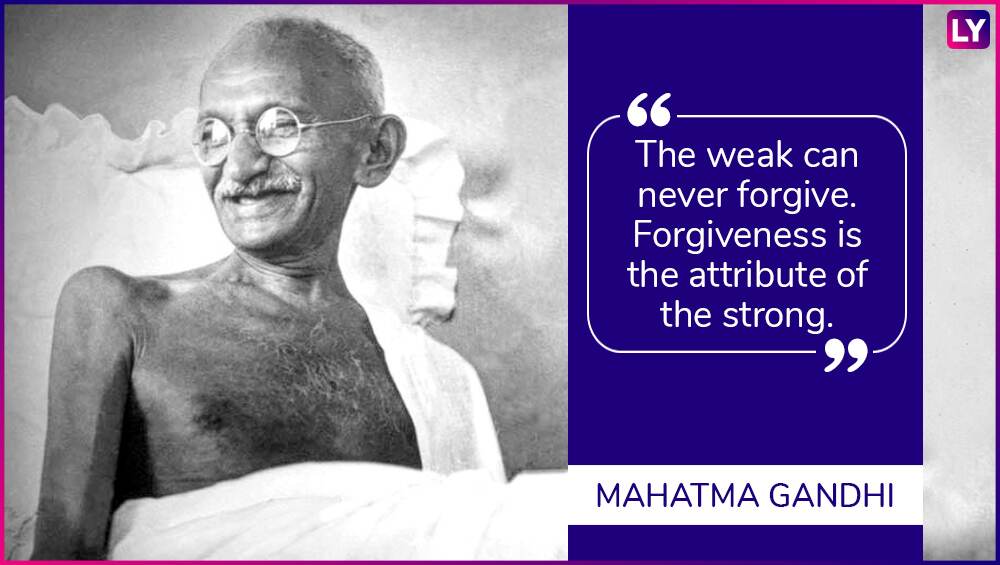 "Strength does not come from physical capacity. It comes from an indomitable will."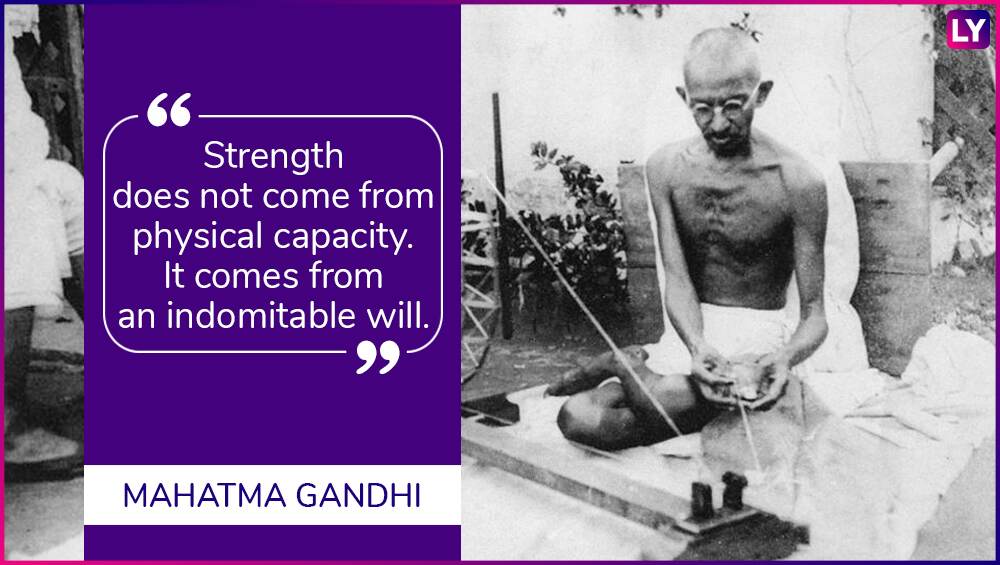 "A man is but the product of his thoughts; what he thinks, he becomes."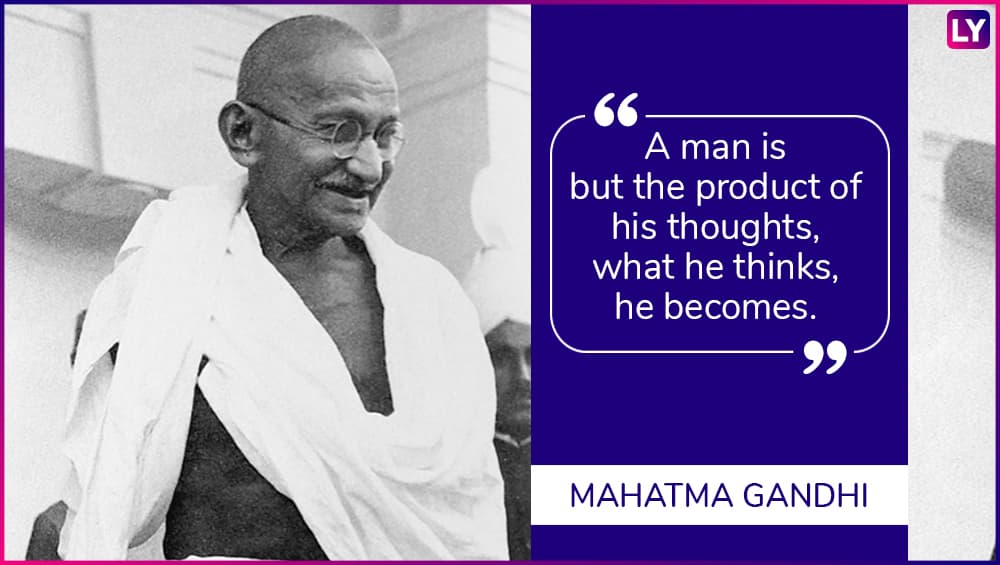 "Freedom is not worth having if it does not include the freedom to make mistakes."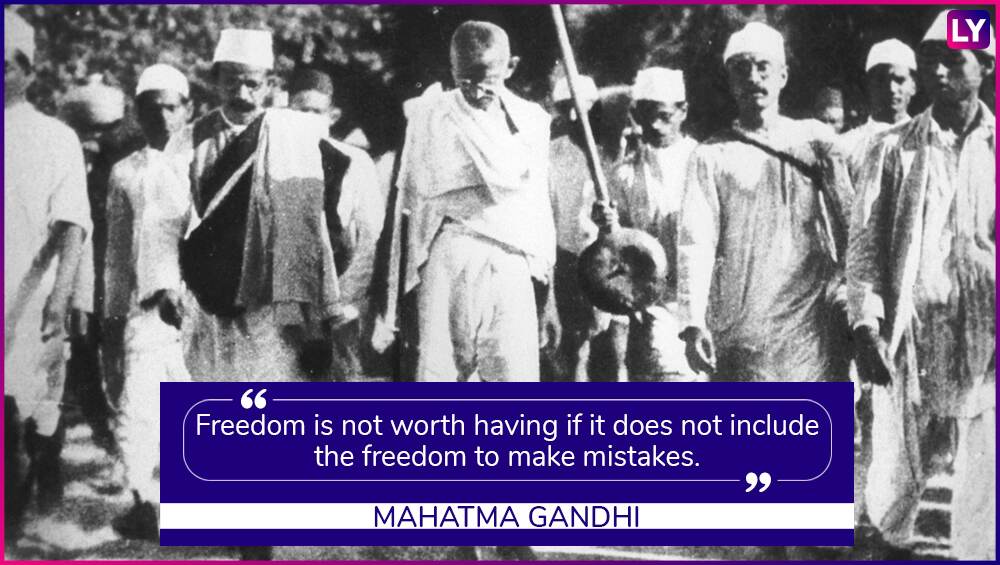 "I will not let anyone walk through my mind with their dirty feet."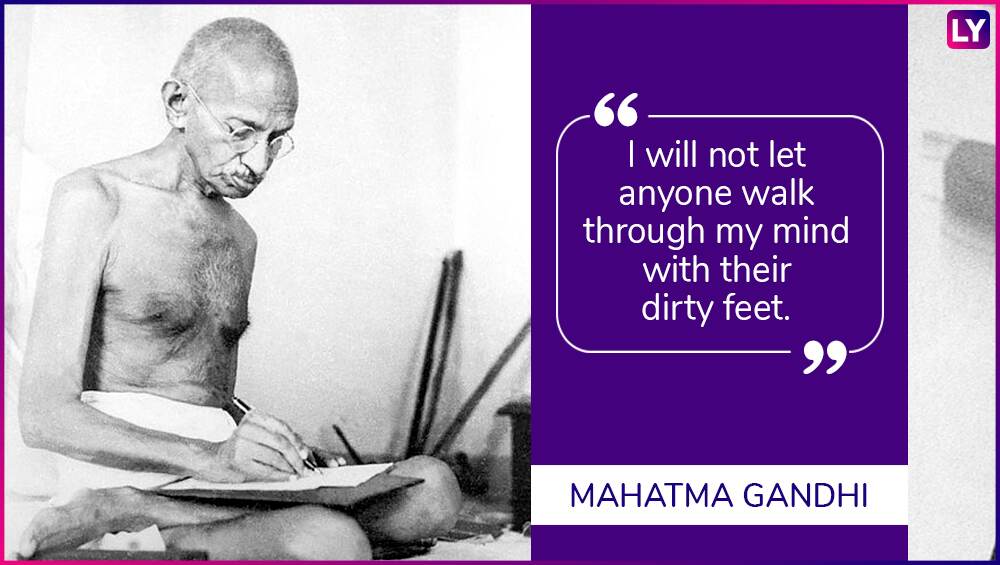 Before joining the freedom struggle, he practised law in South Africa. But after facing discrimination, he returned to India in 1915. He then became president of the Indian National Congress in 1921 and started non-corporation after the Jallianwala Massacre. Gandhi also protested against the tax on salt and took the Dandi March. In 1942 he called 'Quit India Movement' which proved to be the last nail in the coffin of the British Empire. Gandhi Jayanti 2018 Wishes: Best WhatsApp Messages, GIF Images, Facebook Status to Send Greetings on October 2, International Day of Non-Violence
Mahatma Gandhi not only led the freedom struggle, but also worked against various social evils like casteism, untouchability and inequality. In 1932, Gandhi began a new campaign to improve the lives of the untouchables. He used the term 'Harijans' for the scheduled caste people and also launched the Harijan movement. On 15 June 2007, The United Nations adopted a resolution to celebrate October 2 as the International Day of Non-Violence.