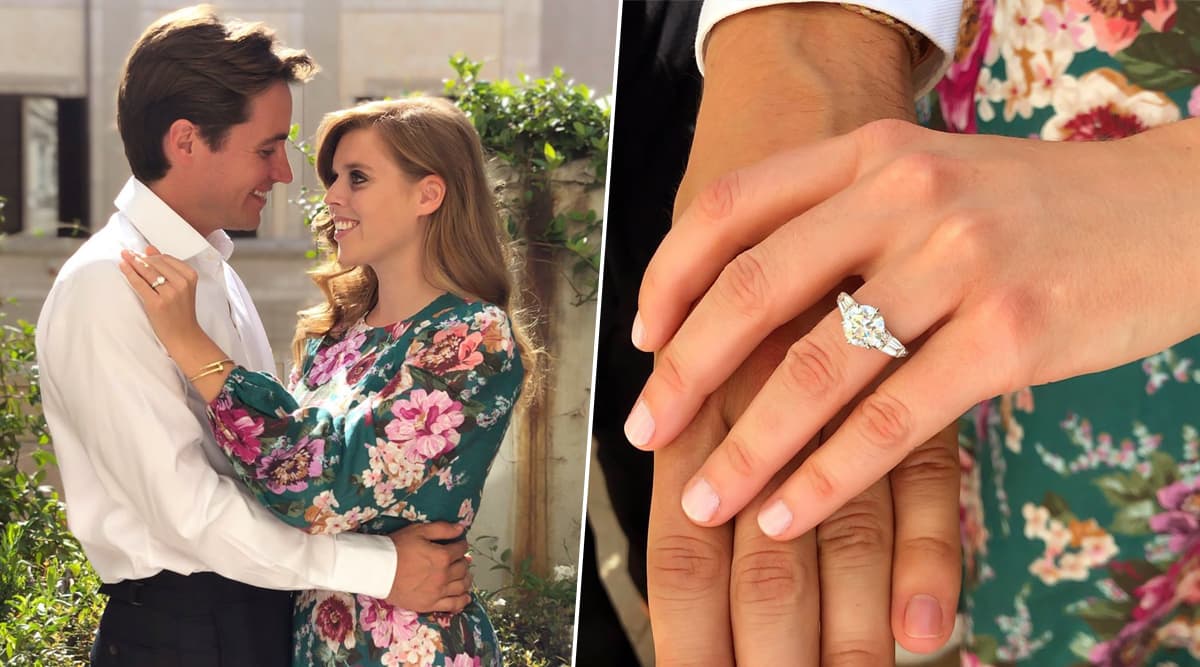 Princess Beatrice recently announced her engagement with Italian property tycoon boyfriend, Edoardo Mapelli Mozzi. The two have been dating for 11 months and got engaged earlier this month. The Duchess has said she "can't wait to get married. The duo is being congratulated all over the internet, and people couldn't be happier for them. Edoardo Mapelli Mozzi's parents totally approve of her and can't wait to have her in the family. If you love knowing about the royal family, we have five facts about the princess you might enjoy. We've seen her in a lot of royal occasions but here are some facts about her that not many people know. UK Princess Beatrice is Engaged to Italian Property Tycoon Edoardo Mapelli Mozzi, Royal Wedding to Take Place in 2020.
Princess Beatrice is the first child of the Duke and Duchess of York, and fifth grandchild of Queen Elizabeth II and Prince Philip, Duke of Edinburgh. Princess Beatrice is ninth in the line of succession to the British throne, followed by her little sister, Princess Eugenia. Most people know her for her love of hats, but there's more to her. Royal Wedding of Meghan Markle and Prince Harry: Wedding Dresses Worn by Royal Windsor Brides From Across History.
1. Her Birthdate
Princess Beatrice was born on 8:18 pm on August 8, 1988. She was born in the Portland Hospital, London, United Kingdom.
2. She Has Famous Friends
Princess Beatrice has famous friends and is often spotted with Hollywood celebrities. We've seen her take strolls with the power couple, Mila Kunis and Ashton Kutcher. And not just that, she also went on a friends trip with Ellie Goulding.
3. Attended Karlie Kloss' Wedding
Speaking of famous friends, she attended Karlie Kloss and Joshua Kushner's wedding in 2018. She has also been out for vacations and trips with the couple.
4. Her Jaw-Dropping Net Worth
Princess Beatrice has the net worth of £3.8 million, according to OK! Magazine
5. Her Hat Stole the Show at Kate and William's Wedding
Princess Beatrice caught all the eyes at Prince William, Duke of Cambridge and Kate Middleton's wedding. She wore a hat that got people talking all over the venue and the internet.
Princess Beatrice and Edoardo Mapelli Mozzi are set to marry in 2020. The date has not been confirmed, yet. Most of the family has congratulated her on social media. We can't wait to see the star-studded guest list for the wedding ceremony.