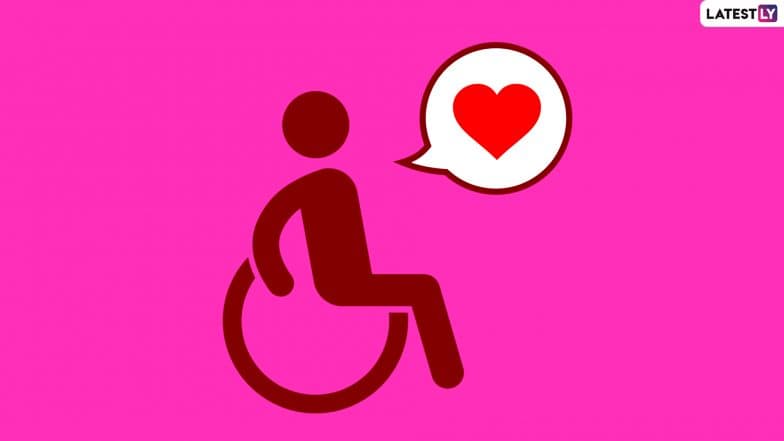 It is no mystery that the life of the disabled is very challenging. And unfortunately, right from parking space to sex, we hardly think of the problems faced by people with physical disabilities. When we talk about empowering the physically challenged community,  the conversation is often limited to bathroom spaces and decent ramps in malls. Good sex is every body's right, and we often forget about the disabled when we talk about exciting sex positions. Long-Distance Sex Positions: Partner Lives Far Away? Ditch Porn and Try out These Ways to Get the Best Orgasm.
There is no harm in experimenting with different sex positions for the wheelchair-bound or for people who have difficulty using their hands. However, we note that it is challenging to consider all kinds of disabilities in this article, one on one. Nevertheless, here are a few sex positions for people with disabilities that will take minimum effort.
Side 69
This sex position requires minimal effort as one has to simply lie on their side and get on the 69 pose. Except for people who may have problems with lying down on their side, this sex position should be able to give you a steamy night.
Upward Doggy Style
This sex position is perfect for the wheelchair-bound. Instead of going down on your knees for doggy style, you can it on the person on the wheelchair and modify it to an upward doggy style. Remember to be on your toes so that you don't lay your complete weight on the person who uses a wheelchair.
Missionary Position
Missionary position is probably the most comfortable sex position that doesn't require much of an effort. However, instead of one person being on the other person, the two of you can just lie down on your sides and continue with your action.
Toy Play
There is a variety of sex toys available for disabled people that makes sex easier for them. Right from the best chairs to sex aids, make use of advanced technology to the fullest.
Go ahead and experiment with your sex life as per your convenience. Break a conversation with your partner and discuss thoroughly what exactly the two of you want and just go about it!