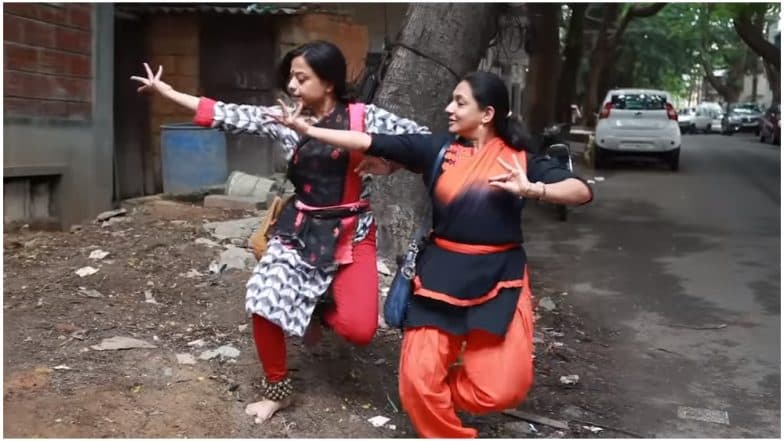 Residents of Bengaluru have once again come up with a video creatively addressing the problem of potholes. Most Indian cities face the issue of patchy footpaths and Bengaluru is nowhere left behind. From dug up roads, to blocks of cement bricks lying on the footpath to broken pavements, walking on these pathways could be a terrible idea.
The video, titled 'Bharatanatyam Saaku #FootpathBeku', has been produced by Malleshwaram Social, an initiative of people from the same area. And this time two women did Bharatnatyam to walk on the footpaths. One of them dance on an open gutter get their foot stuck in it. Bengaluru Traffic Police Offers Water to Hurt Pigeon on Road, Good Samaritan Reaps Praises on Social Media
News18 quoted Suchitra Deep, one of the members of the group as saying, "We wanted to raise awareness in a way that people would relate to and also give it a satirical form, without getting into a blame game."
Watch the video below:
A week after being published, the video has over 4,500 views and is also being widely circulated on WhatsApp.  The caption with the video says, "Watch our intrepid dancing duo negotiate the crazy and sometimes non-existent footpaths of Malleswaram with their Bharatanatyam skills!"
Sriram Aravamudam, the creative director of the video was quoted as saying, "We don't expect to get immediate reaction from the authorities, but want residents to become more aware. It is a light-hearted video that has struck a chord with everyone." Earlier multiple times, artists have created artificial crocodile ponds on Bengaluru street trying to bring the attention of the civic authorities to the condition of roads.