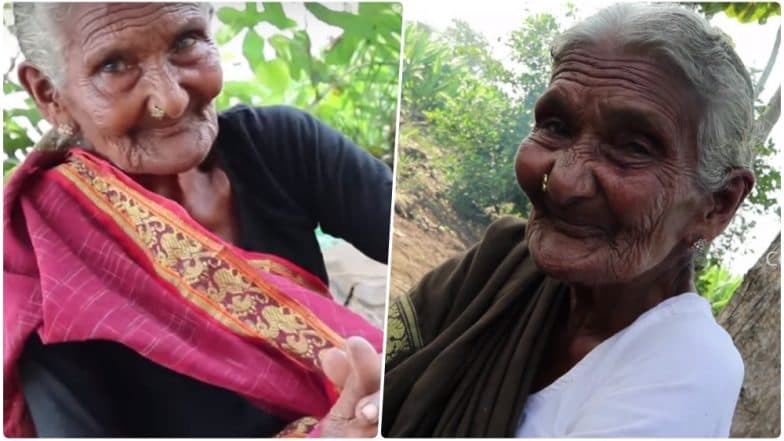 The oldest and popular YouTube sensation of India, grandma chef Karre Mastanamma passed away on Monday night, November 3 at her native village of Gudiwada in Tenali mandal of Guntur district. Although the news of her sad demise broke out late, fans all across are sharing their condolences through social media platforms. Country Foods who would often feature Mastanamma confirmed her death showing live streaming of the 107-year-old funeral and burial. The live video of her final journey was tuned by about 125,000 viewers to pay respects. Age is Just a Number! Meet 96-year-old Student From Kerala Who is Not Too Old to Study. 
Mastanamma gains her popularity when her grandson, Lakshman, a graphic designer, shared a video of her preparing a delicious brinjal curry for him and his friends. It soon went viral. The 107-year-old shot to fame and became the star of the widely viewed cooking channel, Country Foods. She would share all her local delicacies and cooking tips with the viewers, particularly those who are interested in cooking in a traditional style.
Watch the video of Mastanamma's final journey.
Her fame crossed the borders of her village, especially her watermelon chicken, which was an instant hit. The 107-year-old earned global attention. Her grandson Lakshman opened a restaurant in Guntur with menu handpicked and cooked by his grandmother.
YouTube India tweeted about Mastanamma's demise.
The YouTube family has lost Mastanamma, but her culinary legacy will continue to be remembered and inspire millions 🙏 → https://t.co/IntulMQkcj @cntryfoods pic.twitter.com/1R9je6YozC

— YouTube India (@YouTubeIndia) December 5, 2018
The reason behind her demise has not been reported. Mastanamma's spirit, cooking style and unique recipes on the internet will always be missed. She left a legacy behind her which will be endured forever. We all share our deep condolences. May her soul rest in peace!