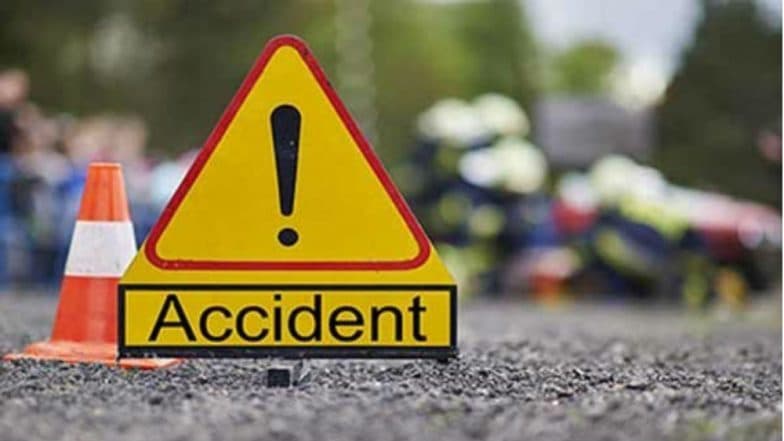 Shanghai, January 29: A car mechanic died, whereas, another sustained severe injuries in freak accident involving a Rolls Royce vehicle in China's Shanghai. The deceased has been identified as one Mr Lui, who was rushed to the hospital but declared dead on arrival. His colleague, Mr Yu, has survived with a broken thigh bone.
The accident was reported in Jiading district, located in Shanghai province of eastern China. The duo mechanics were working on a Rolls Royce, elevated on stands. As the luxury vehicle began to slip, Yu attempted to resist, where Lui tried to prevent its tyres from rolling back. The latter was crushed to death, whereas, Yu sustained major injuries. Bogibeel Bridge Accident Video: 7-Year-Old Boy Critical After Being Hit by Speeding Car; Incident Caught on Camera.
Watch Video of the Freak Rolls Royce Accident in Shanghai:
In a similar accident in 2017, a youth was killed in United Kingdom's Kent after his car fall off from the elevated post in his garage. The deceased, identified as 22-year-old Ashley King, suffered from "compression chest injuries" as the Ford Escort fall on him.