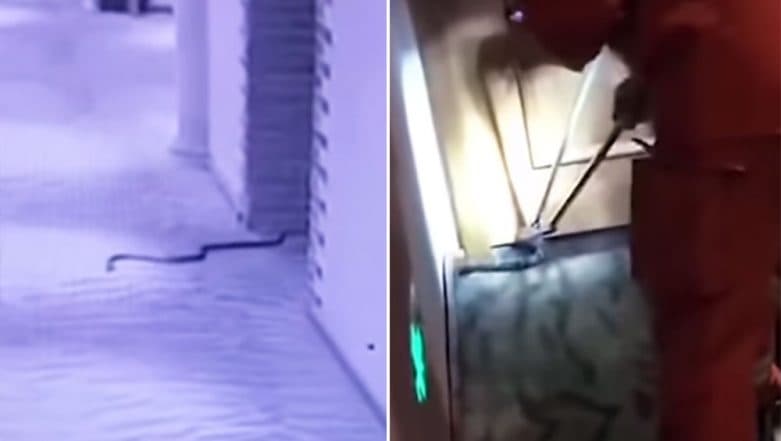 A Chinese man was dead after he was bitten by a venomous snake he had got to threaten a woman so that he could rape her. The anonymous man was found dead in a hotel room where he had invited a woman. To force the woman to sleep with him, he threatened her with not one but three snakes. One of the venomous snakes bit him while playing and that caused his death. What's surprising is, the man did not decide to go to the doctors but slept off thinking the bite wouldn't be dangerous. The woman escaped from the hotel room and then called the police. Hundreds of Snakes Including Baby Cobras Found in a Daily Worker's House in Odisha, Watch Video! 
The police arrived at the hotel to question the man about the alleged rape but he was already dead by then. The two other snakes also escaped the room after the police arrived. One of the snakes was caught at the doorstep of another room by the firefighters who were called in for the rescue. The entire ordeal was captured on video and has been shared online. Python Falls From Ceiling Fan Right Amidst Bank Employees in China, Watch Video. 
Watch Video of Snake Rescue Which Were Used to Threaten Woman For Rape 
The man was taking a bath after the intercourse and also playing with one of the snakes when it bit him. But instead of tending to the bite, he slept off completely unaware of the venom that he had in his body. The rescuers managed to catch two snakes from the room, however, the fate of the third snake is not yet known. One of the snakes caught was a Chinese krait, a highly venomous snake.