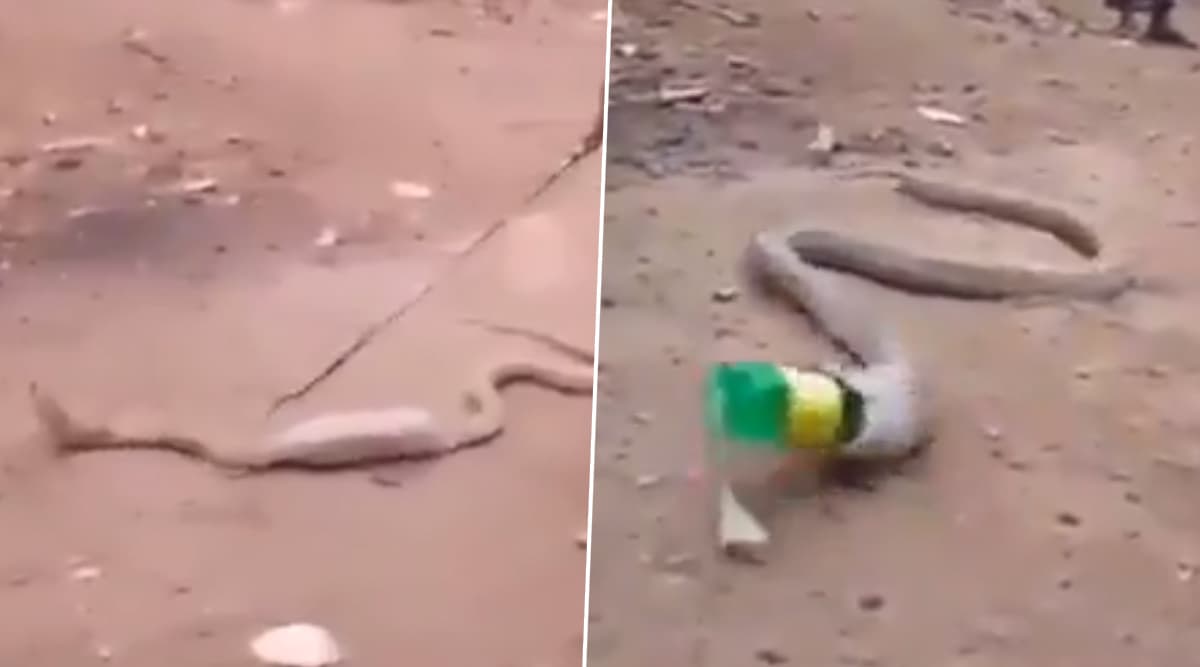 Mumbai, January 10: The menace of single use plastic is one of the most vicious problems faced across the globe and in India. The adverse effect of the single use plastic on animals is public knowledge. However, that still does not stop people from throwing away single plastic as litter. Indian Forest Officer (IFS) Parveen Kaswan shared a "disturbing" video on Twitter which shows a cobra in pain after it swallowed a plastic bottle. Video of Cobra Swallowing a Whole Python in Philippines Goes Viral! Rare Snake Fight Caught on Camera.
In the video, it can be seen that the snake suffers a great deal before throwing up the bottle. The Indian Forest Officer also reminded people that the snake could throw out the bottle as it's a cobra, but any other animal or reptile would not be able to do so and could kill animals. West Bengal Forest Guard Poses With King Cobra, Wraps Venomous Snake Round His Neck; Watch Video.
Watch the Video in the Tweet Below
When it comes to #plastic there is nothing called as throwing away. See how single use plastic like bottles effecting the wildlife & other species. Video may disturb you. pic.twitter.com/swnxAjbyCx

— Parveen Kaswan, IFS (@ParveenKaswan) January 10, 2020
The problem of single-use or disposable plastic is a challenging issue which comes with severe environmental consequences to both humans and animals. According to the UN data for Environment, around one million plastic drinking bottles are purchased every minute and up to 5 trillion single-use plastic bags used across the world every year. In India, 18 states have banned plastic bags, including Maharashtra, Tamil Nadu and Madhya Pradesh and Kerala. These states have also banned single-use plastic products.