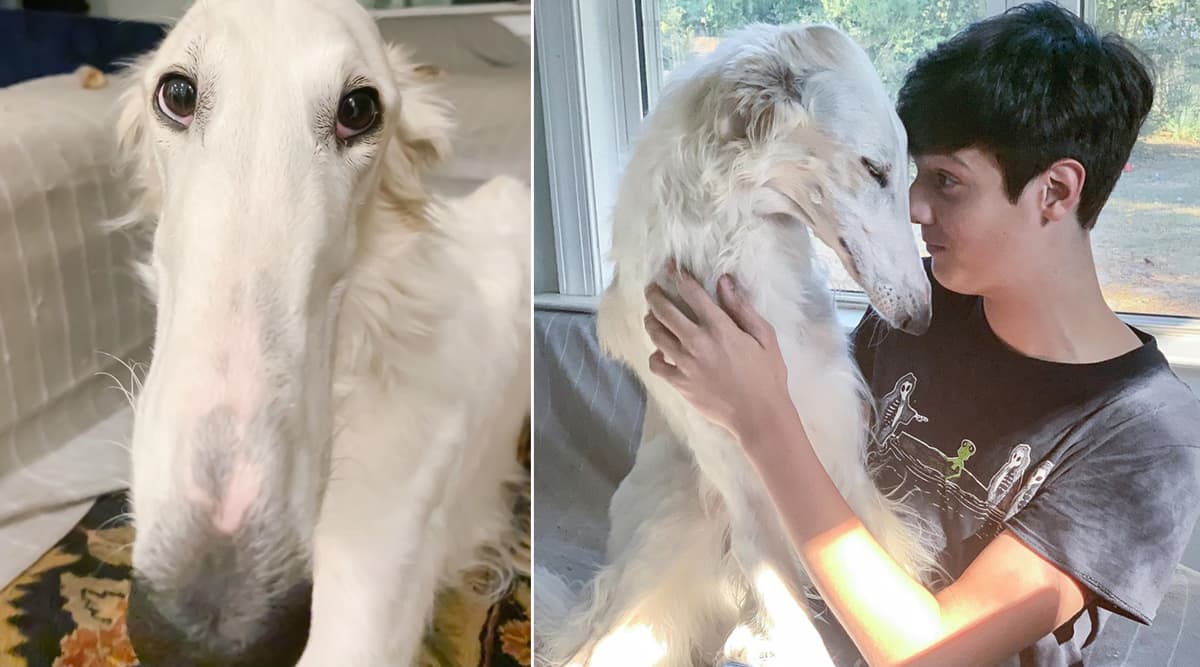 A dog with an unusual nose is going viral on social media platforms. One-year-old Eris, a Borzoi Sighthound is said to have the longest snout in the world. And one glance at the hound is enough to spot its uniqueness. Eris' human, Joey Kidd-Kambourian says that strangers often walk upto her inquiring about the dog's long nose. As the dog often attracts people, Joey set up an Instagram page and today it has over one lakh followers. Eris is today an internet sensation and rightly enjoys fame he goes a walk outside. Joey frequently updates the social media page with pictures and videos of the dog. Eris' Instagram bio reads, 'Madam Eris Overbite, Queen of Sill'. Adorable Dog Goes Viral For Balancing Objects on His Head! See Pictures of Harlso Perfectly Holding Everything From Roses to Doughnuts!
Metro quoted Joey who is a jewellery designer, from Ohio as saying, "I got Eris in July 2018 and my life has been quite the whirlwind since." Talking about Eris' rising popularity on social media, he said, "We actually started Eris' Instagram as a scrapbooking project with the intentions of having a place for us to look back on her growth and have a favourite picture from each day."  French Bulldog Looks a Little Too Adorable Dressed As 'Chucky' (Watch Viral Video)
Meet Eris The Borzoi!
View this post on Instagram
The Dog With The Biggest Snout in The World
View this post on Instagram
Doesn't It Look Stunning!
View this post on Instagram
Is Eating Tough When You Have a Long Nose?
View this post on Instagram
When You Know People Are Talking About Your Nose:
View this post on Instagram
Joey wanted a Borzoi Sighthound as they are calm, friendly and do not fall sick easily. Talking about the dog's nose, Joey said, "It's been wild to watch it grow in the way that it has. Whilst there are other dogs that are a bit longer than her in general, I definitely think she could be in the running for the world's longest nose. I don't think there is anybody tracking this record at the moment though… but it would be great for Eris if they did!"
He further said, "Sighthound dogs have always been a fascination for me, and Borzois are incredibly gracious as a breed. Walk with Eris can take a very long time in the day; We get stopped a lot as people want to ask questions or know what kind of dog she is. She has got a really big personality, and a lot of our neighbours know who she is, and she loves saying hello!"