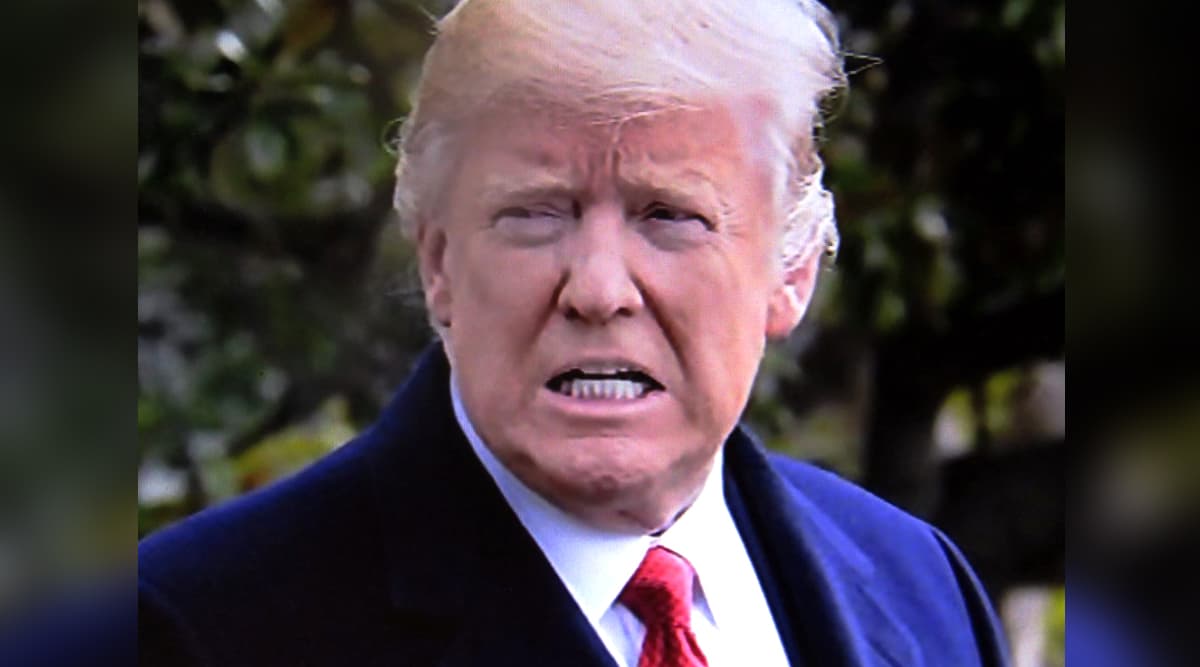 Donald Trump became the clown of the internet once again when he tried to expose Joe Biden on TwitterThe President of the USA has never been well received by the masses and his tweets always get some serious backlash. And his backlash always comes with trolling. So naturally, when he used a Nickelback meme to shade Joe Biden, people were annoyed and he was dragged to filth in his replies on the tweet. And now, Nickelback has claimed copyright on the tweet for using a clip from their song Photograph. Donald Trump Uses Nickelback 'Photograph' Meme to Expose Joe Biden, Gets Brutally Roasted by Twitterati (Check Out Funny Tweets).
Nickelback can win the award for the most hated band for nobody knows what reason. But now, Twitter is rolling on the floor and laughing at what they just did to President Trump. The tweet had the meme template of the "look at this photograph" meme and it shows Joe Biden's pictures. If Donald Trump thought this was savage, Nickelback topped him by claiming copyright on the tweet and getting it removed from the site altogether. Donald Trump Says North Korea Talks Going Ahead Despite Ballistic Missile Test.
Tweets on This
Even Nickelback are embarrassed to be associated with you. #SignsYoureNotVeryPopular pic.twitter.com/YMpk8uc8jO

— Daniel Johnson (@danjohnson1979) October 4, 2019
That's a Rule Now
we have no choice but to stan Nickelback https://t.co/3AgU3NenvG

— Mario (@mtehuitz) October 3, 2019
Goodbye!
Nickelback with that one tr*mp tweet https://t.co/MO6yc9BZUO

— sp(oof)ky. (@Haley_Sperry) October 3, 2019
YOU THOUGHT
Nickelback said pic.twitter.com/LnxaIlIVWA

— DESUS & MERO on SHOWTIME (@SHODesusAndMero) October 3, 2019
Let's the Staning Begin!
Ok @Nickelback you're forgiven. pic.twitter.com/ePGn8RGwdG

— Dave Weasel (@DaveWeasel) October 3, 2019
Instead of the video, the tweet by Donald Trump just says "Look at this photograph", with no media. People are now reconsidering hating on Nickelback for absolutely no reason. After the clap back, Twitter has decided to stan the band again and this might be a comeback for Nickelback. Let's also bring back the photograph meme!