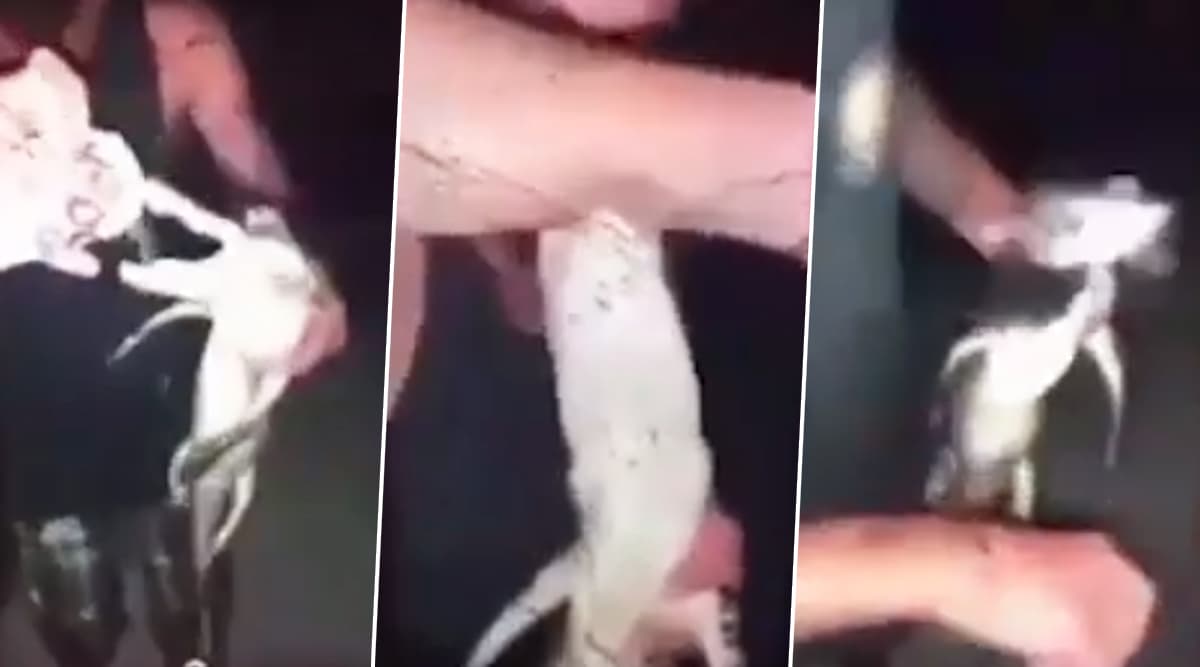 With heavy social media influence and an urge to do something different, people have started to opting extremes measures,  in the era where going viral means everything. A Florida man was recently charged by authorities for teasing a small alligator into biting his arm and then pouring beer into the animal's mouth to forcefully make the animal drink alcohol. 27-year-old Timothy Kepke and 22-year-old Noah Osborne were charged last week with unlawfully taking an alligator, as per reports.  The video has gone viral ever since it was uploaded with people dissing the man in the video for his cruel act.
The viral video led to the arrest of the man. Florida Fish and Wildlife Conservation Commission officers began investigating after a complaint which accused Osborne of catching the alligator in Palm City and handing to Kepke. In the video, Kepke can be seen trying to let the reptile bite his forearm and then force-feeding the alligator beer. In the video, you can clearly see the animal struggles its way away from the beer. 
Watch Viral Video:
Animal abuse has become a growing problem. Just a few months earlier this year, in a horrific incident, the front left paw of a cat was blown off after someone tied firecrackers to it. Pickles was taken to Humane Animal Rescue by Good Samaritans after it was found severely infected and infested with maggots. Another horrible case saw a cat owner from China get plastic surgery performed on her cat's face because she considered the cat to be too "ugly." The pet owner was rightfully accused of "animal abuse" for getting plastic surgery done on her cat's face.