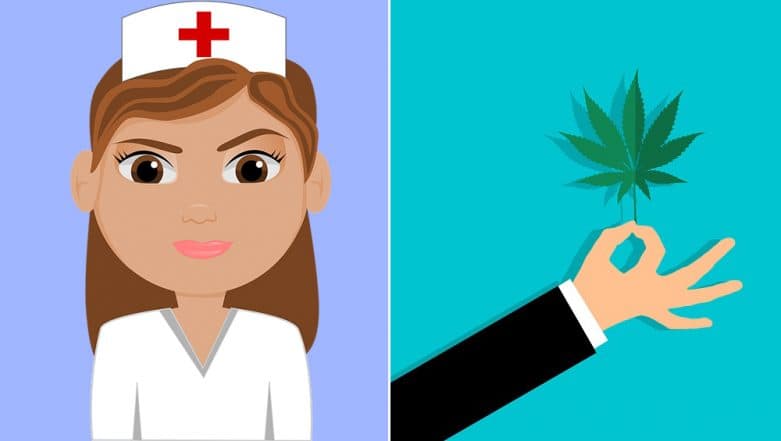 Nurses have a hard job, to help the patients cope up with their treatment and to look after them like a family. A grandad who wanted to thank the nurses at the Warrington hospital took them some cake from his grandson's birthday party. However, the red velvet cake had some cannabis within, which left the nurses a bit too 'relaxed'. The special ingredient in the cake made them all a bit too cool or should we say high? Meanwhile, the hospital bosses denied that anyone hardly ate the cake and nothing of this sort happened. The grandad who got it as a gesture of goodwill was completely unaware of the cake having cannabis! Nashville Hospital Nurse Sings 'Amazing Grace' for Elderly Patient; Video Goes Viral.
One of the staff members at the hospital was quoted to Metro UK, "They were eating the cake an then the next minute the staff were all off their faces. It was brought in by a nice old man as a thank you, but it was full of funny stuff and had them all relaxed." Although the patients in the hospital were not affected in any way, other staff figured there was something wrong so the police were called in. The Cheshire Police had a bite of the cake and confirmed that it had cannabis. Cannabis Ice Cream? Florida Doctors Are Prescribing Weed-Infused Desserts To Reduce Pain and Anxiety.
The cops then questioned the pensioner who had got in this cake and found out that he was just as clueless about it. He was instead shocked that his gift has caused such an inconvenience in the hospital ward. The Warrington and Halton Hospitals NHS Foundation Trust conducted an internal investigation and said none of the staff members were affected, although some of them ate it. It was an overall party of errors.