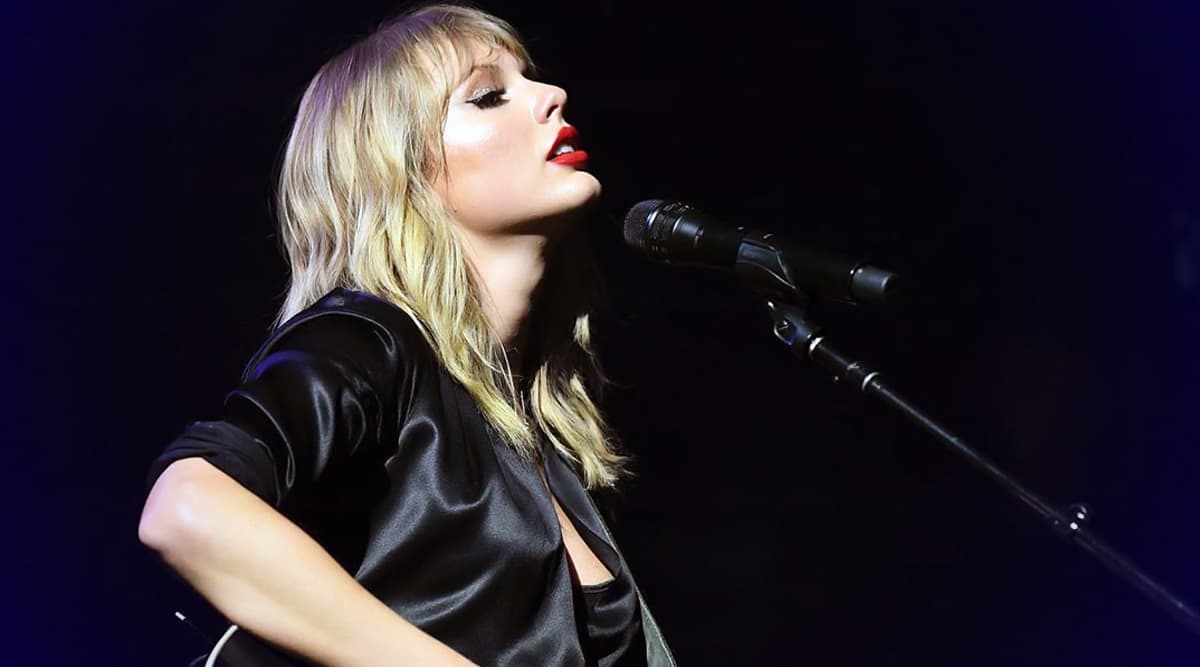 Taylor Swift has taken to social media urging her fans to support her as she voiced against her former label head at Big Machine Records, Scott Borchetta and his new partner Scooter Braun. Swift made surprising allegations in her Instagram story, Facebook and Twitter—the latter captioning; "Don't know what else to do." The American singer and songwriter said in her posts that she was being denied to perform her old songs at the 2019 American Music Awards (AMAs) where she is set to accept the first-ever Artist of the Decade Award on November 24, 2019. As she dropped the major bombshell online, fans rallied in her support. 'I Stand With Taylor' is currently trending on Twitter with Swifties trolling Braun and Borchetta. They have even created an online petition at change.org, calling on Braun, Borchetta and investment firm The Carlyle Group to stop holding Swift's art hostage. Taylor Swift Urges Fans To Help Her After Being Barred From Performing Her Decade-Old Songs At The American Music Awards. 
Swift on November 14 took to Twitter revealing how the team at Big Machine Music is not allowing her to use any of her old songs. She also told that Netflix had been working to make a documentary about her life and the Big Machine Music Team was blocking this project as well. Swift added that Borchetta and Braun had left her with a series of demands to fulfil if she wanted to use her old music.
Swift's Statement:
Don't know what else to do pic.twitter.com/1uBrXwviTS

— Taylor Swift (@taylorswift13) November 14, 2019
It did not take much time for fans to gather in support of their favourite singer. #IStandWithTaylor started to trend on Twitter in the wake of Swift's revelation. Many supported her and also took stand for artists alike who feel that large labels are taking advantage of them and unfairly get profited from their work. Swift even got support from other celebrities.
'I Stand With Taylor' Trends on Twitter:
It's sad that Taylor has to go through so much bs because entitled men feel that they can overpower a strong independent woman. Taylor will always remain strong #IStandWithTaylor pic.twitter.com/mihsu6RKPC

— Taylor Swift Facts (@teaandfacts123) November 15, 2019
Swifties By Your Side, Taylor!
Chinese swiftes stand by your side

all the time!💖️💗️❤️💜️ pic.twitter.com/flSPpiwgvJ

— Aaron Chiang (@zebWilliams6) November 15, 2019
Queen Supporting Queen!
I 100% stand with Taylor Swift. 💕

— SaraBeth (@SBSwags) November 15, 2019
More Support:
Solidarity with Taylor here, this sounds awful, and people wonder why music hasn't had its #MeToo moment ? https://t.co/lqfRVfhDYK

— LILY ALLEN 2.0 (@lilyallen) November 15, 2019
This latest drama follows the simmering dispute between Swift and her former record label. The singer had come out against Braun after he purchased the Big Machine Records for about 300 million USD in July, this year. She said that the man who publicly bullied her during her battle with Kanye West was now in control of the recordings from her early albums. At the time of writing this, both Braun and Borchetta have not responded to any of Swift's allegations.