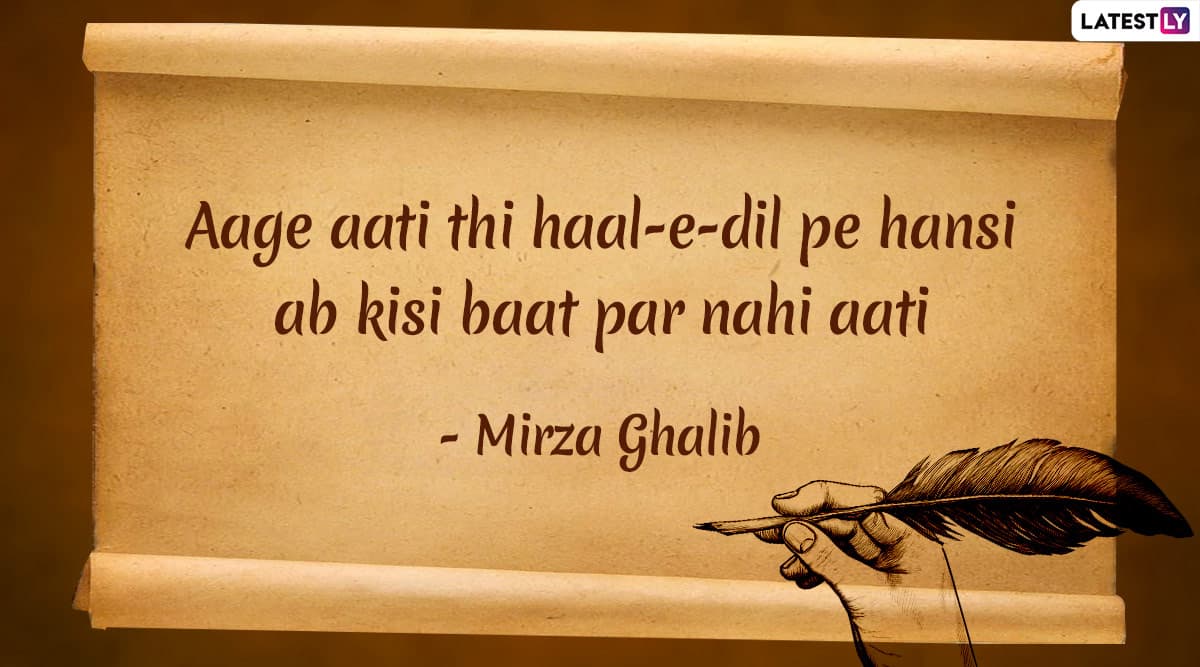 Mirza Asadullah Baig Khan or better known as Ghalib has made his name as a mark of measuring good writing. An Urdu poet from the Mughal Empire, he wrote words so deep that their meaning still stays. Born on 27 December 1797, today marks his 222nd birth anniversary. And it would be incomplete or rather an injustice to remember the great writer without looking, reading or understanding through his words! His pen-name Ghalib means "dominant" in Urdu and his words have lived up to the dominance of emotions they convey. Today, he remains popular not in India but the entire Hindustani diaspora around the world. On his birth anniversary, we give you some of the best shayaris he has penned down. Ayushmann Khurrana Birthday Special: Beautiful Shayaris by the Actor Will Make You Fall in Love with His Words.
Ghalib wrote a lot around love and romance, and with emotions so deep in his words, one would miss that kind of love in modern relationships. The feeling of love is important for each and every individual here, but the aspects and understanding of it may differ. But then there is some writing by Mirza Ghalib, who has spun magic with his words, and will make you fall in love again. Or crave you that kind of love. Below, we made compiled some of his best couplets from his works over the years.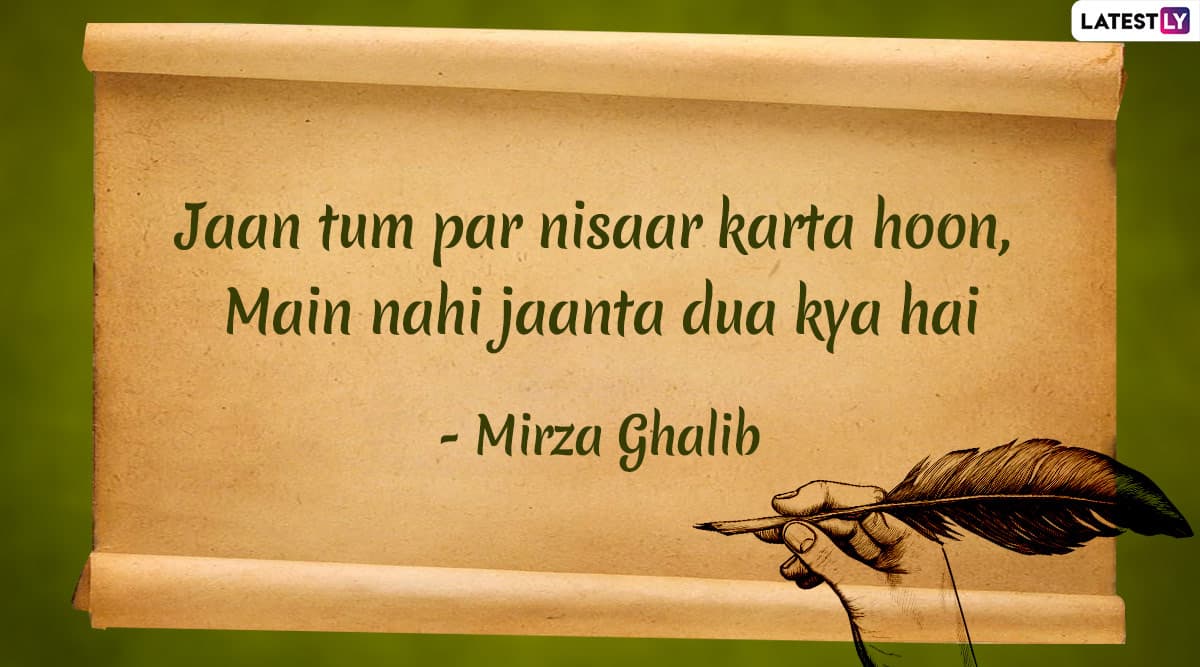 He speaks of sacrificing life for his love, for he doesn't know what praying is.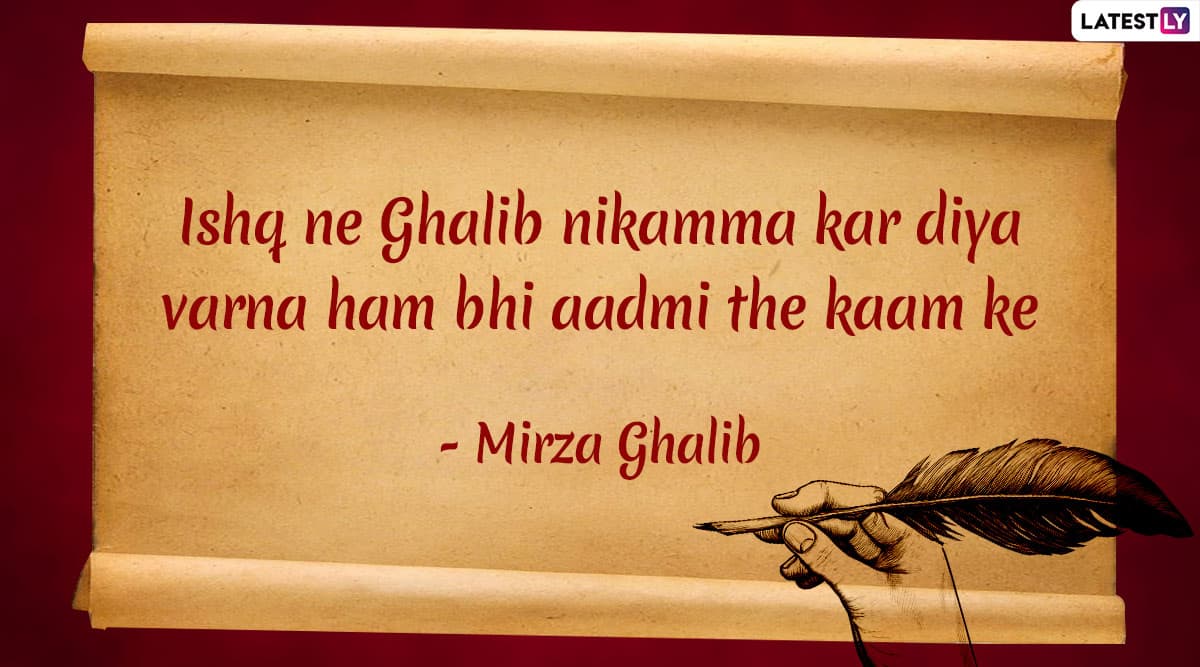 It is the power of love that changes a man of substance into feeling worthless.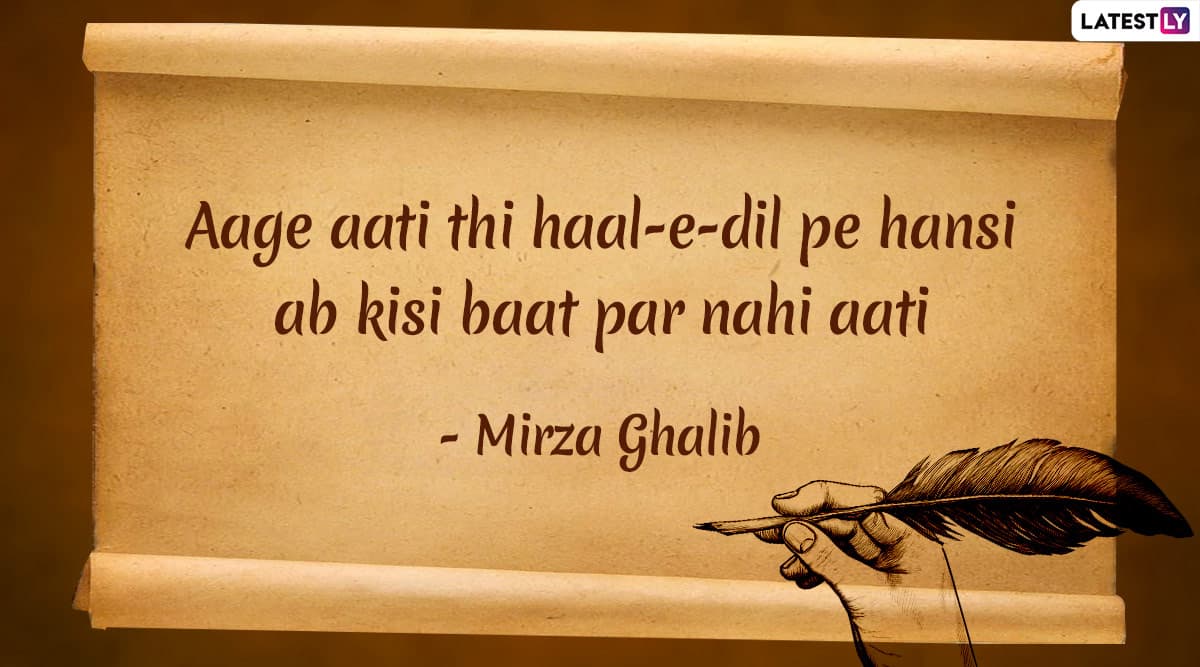 The sadness that love offers can take away your smile which once made you fill with happiness. Can you'll relate?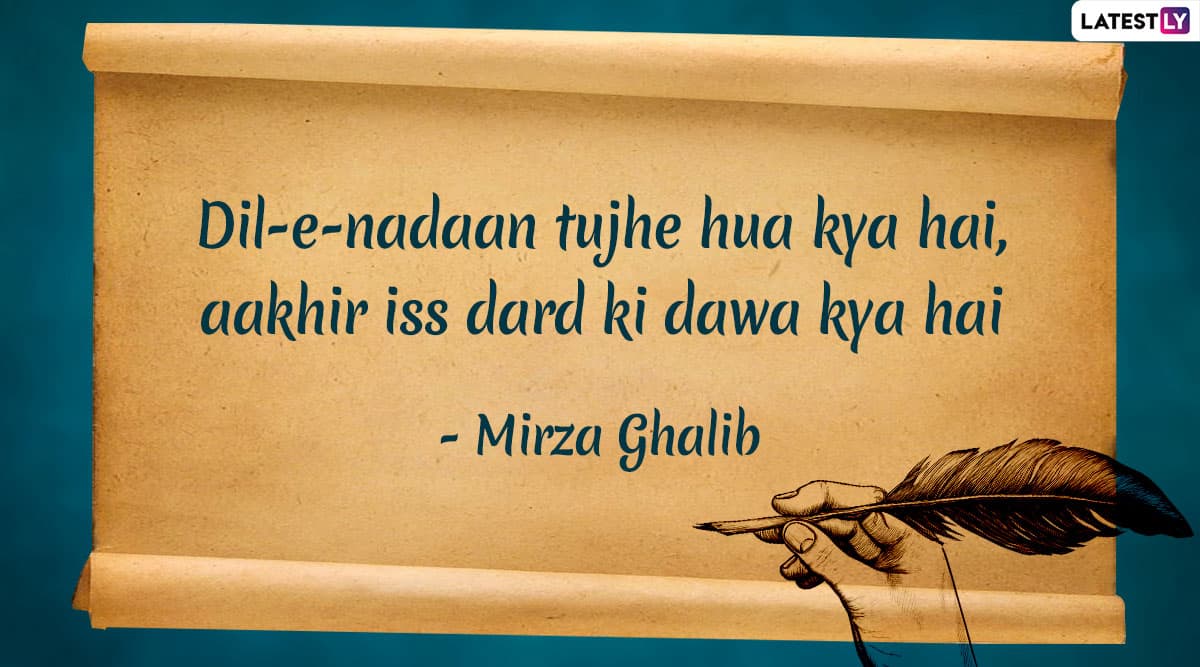 Through his words, he seeks remedy for the naive heart who is going through pain.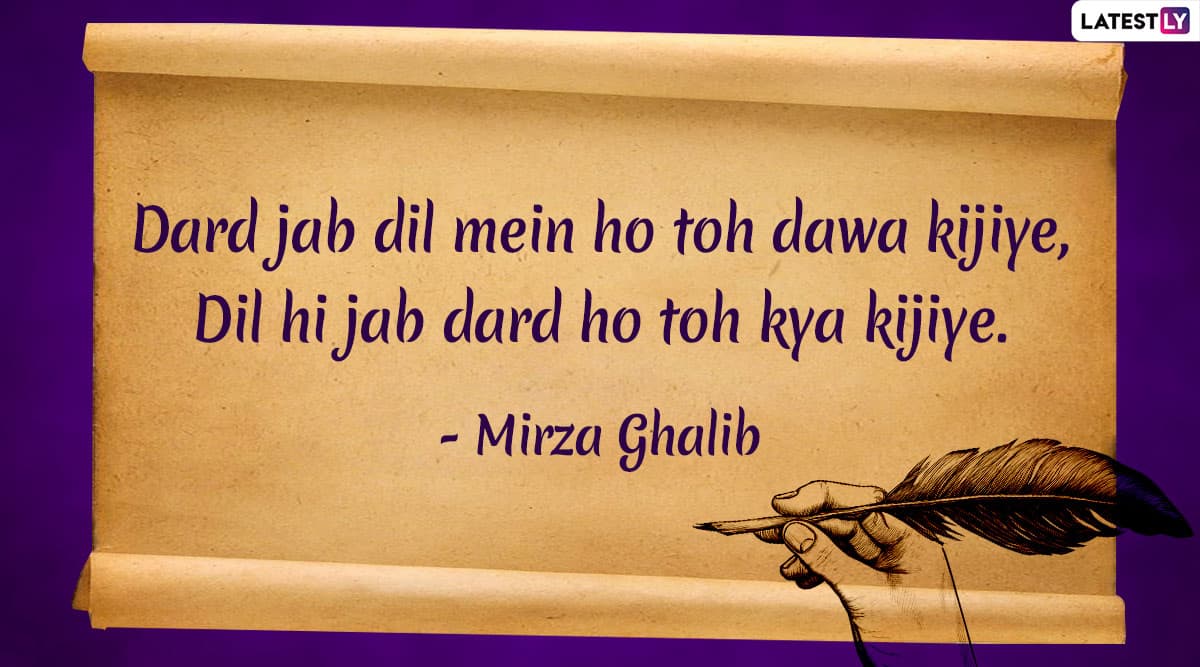 No words can replace the emotion that the single word 'Dard' carries. In the above lines, the poet equalizes the heart with pain.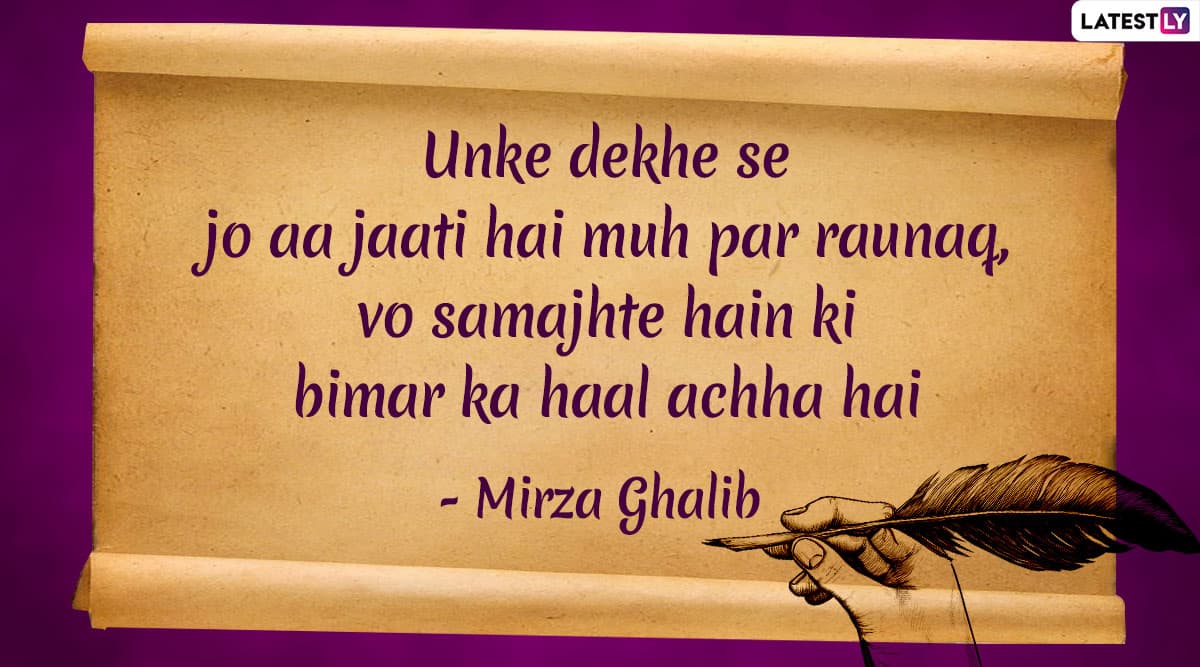 Looking at a someone special will indeed brighten up your face like no other, and that someone just thought you've been ill before. If you ever want to flirt with great words, then Ghalib's conveys romance.
It is beautiful how he spins magic that casts a longer impression on your heart than just your mind. Such is the power of Ghalib's words, which have their own love affair with emotions.