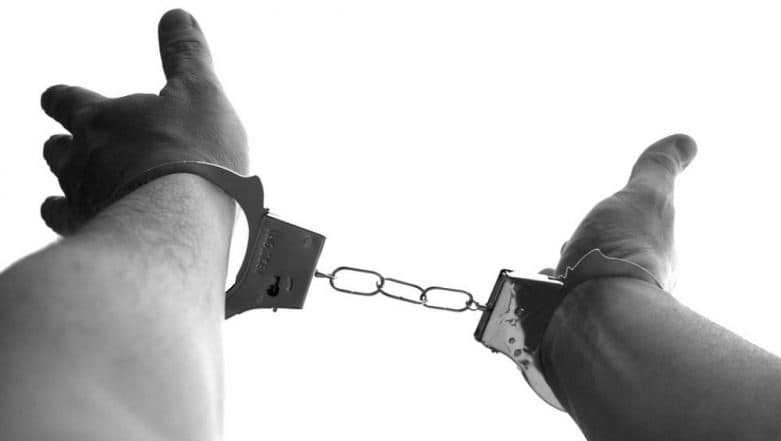 Officials are going all blazes against those becoming a public nuisance by attempting the Kiki challenge. The Central Railway Protection Force (RPF) on Tuesday arrested three people for performing Kiki challenge on a moving train at Chhatrapati Shivaji Maharaj Terminus (CSMT). The accused had shared the video on YouTube after which it went viral alerting authorities. Now, the court has asked the three men to create a social campaign spreading awareness about the dangers of the challenge. The three men have been identified as Surah Gautam (23), Abdul Kadar Yusuf (22) and Kanhaiya Kumar (23).
PTI quoted an RPF inspector as saying, "Initially, correspondence was made with the cyber crime cell at the BKC to provide the IP address of the suspect who had uploaded the video, but we did not receive any help. After that, we activated our sources and finally, we picked all of them from Dharavi in Central Mumbai Tuesday." Woman Pilot Performs Kiki Challenge Along With Her Assistant After Jumping From The Cockpit, Watch Video.
The youngsters were booked under sections 145 B (indecency or nuisance), 147 (entering railway premises or damaging property) and 156 (performing stunts) of the Railway Act. On being questioned, they said that their act was only aimed at garnering "immediate publicity" and did not know of its legal consequences. Drake Visits 11-Year-Old Fan Whose Kiki Challenge From Hospital Wheelchair Went Viral (Watch Video).
Metropolitan magistrate Vinay Muglikar said, "The trio have contended that they will prepare an awareness video so that people desist from performing the dangerous Kiki challenge." The judge also stated that they have prepared a video clip "showing their remorse in the form of an unconditional apology".
They have also been asked to make public aware about the consequences of the Kiki challenge. Meanwhile, last month a railway court in Maharashtra's Palghar district had ordered three persons to clean Vasai railway station for three consecutive days for posting a video of them doing the Kiki challenge on a moving train.
Many state and city police had issued advisories in the past months against attempting the viral internet challenge. Uttar Pradesh police had also held three men who performed the stunt and uploaded the video on social media. The accused were later made to urge youngsters to detest from it and video of them telling people to not attempt it was uploaded on UP Police's Twitter handle. The Kiki challenge is based on Canadian rapper Drake's song 'In My Feelings'. It went massively viral on the internet after YouTubers and bloggers made it an internet challenge.