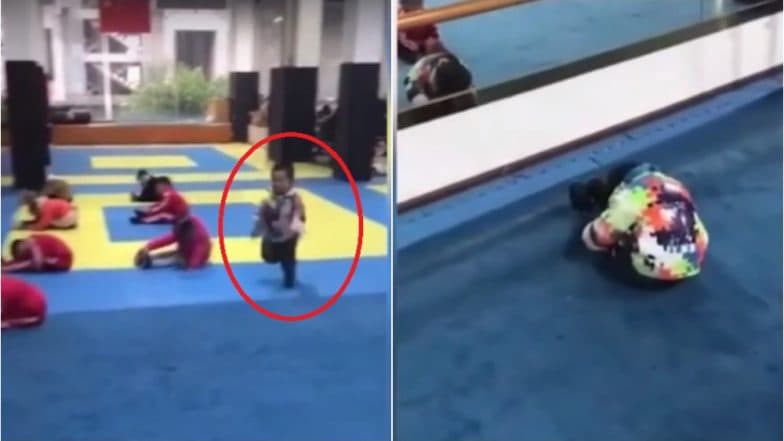 What do you do when you are late for your yoga class? Well, a young Chinese boy has perfected the art of darting into his yoga class even if late and doing asanas like no one else. Video of the little boy running into his yoga class after he got late has gone viral on social media with social media users saying 'This kid has clearly been watching Transformers'. The clip shows his sprinting towards a spot ahead of the front row and stretching at the same go.
He doesn't apologise for coming up and sits normally at his spot. However, the instructor didn't seem happy and can be seen clapping his hands. A Reddit user comments: 'I would snap both hammies and a shoulder if I tried this.' Another comment reads: 'Full sprint then jumps into a hamstring stretch no problem, these kids are indestructible!' While another one says: 'This hurts my tailbone. It also impresses me.' This Video of a Kid Scratching Prince Harry's Beard Is Too Cute to Be Missed.
Watch the video below:
The boy has been dubbed as the Fast and Furious kid on social media and we couldn't deny either. As the video went viral, internet users said that the boy made "the perfect entry" into the yoga class. And adults couldn't stop comparing the video to how they react on reaching late to work. And none of them could be as good as the boy. Maybe this little one could be an inspiration to all of us. What do you think about the video? Do let us know in the comment section below.