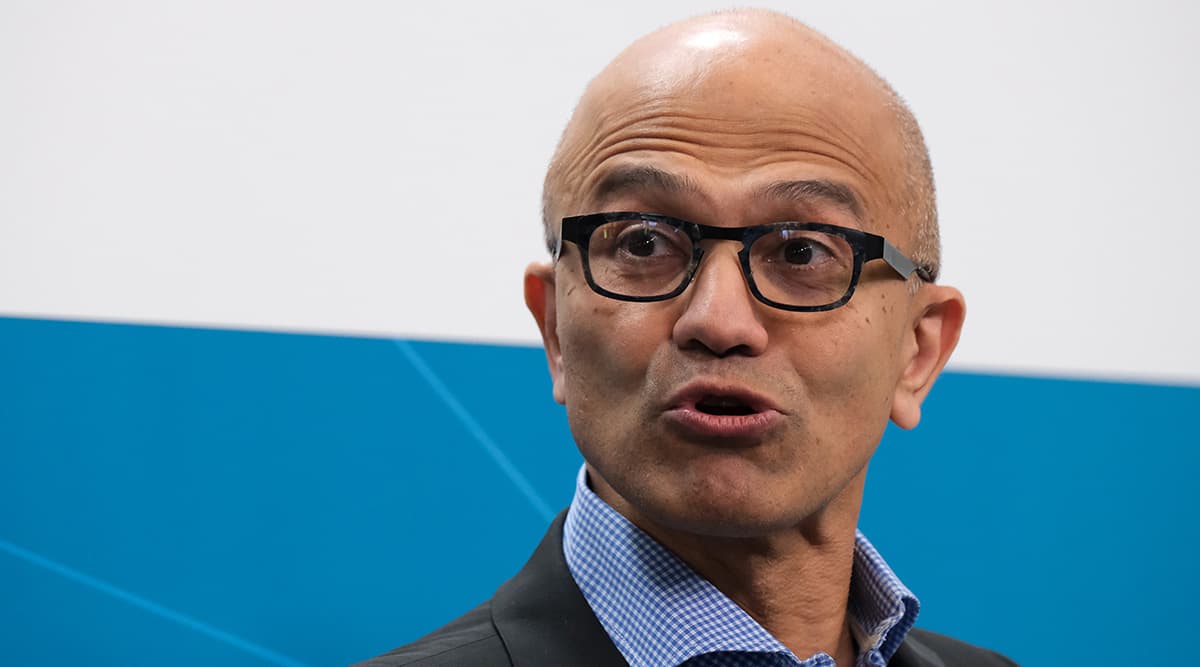 Microsoft CEO Satya Nadella's statement on the contentious Citizenship Amendment Act that "CAA is just bad for India" and his dream for immigrants did not go down well with certain Twitter users. Going by past incidents and track record, it was expected that #BoycottWindows or #BoycottMicrosoft hashtag would soon start trending on Twitter. But this time, people using "#boycott" hashtag were at the receiving end. Today, it was an opportunity for Twitter users who wanted to troll the accounts who launch into a "boycott" trend the moment something comes up they don't like or approve of. Satya Nadella, Microsoft CEO On CAA And Immigration: I Think What's Happening Is Sad.
Considering the pervasiveness, reach and importance of Microsoft windows in our lives, those enticing users to boycott Windows seemed to have a jolly good time. Memes and jokes started doing rounds on Twitter on the "Boycott Windows" and "Boycott Microsoft" trends. Satya Nadella's Statement on CAA: Meenakshi Lekhi Reacts to Microsoft CEO's Remarks, Says 'Literate Needs to be Educated'.
A Meme Doing Rounds
#Bhakts #Boycotting #Windows #BoycottMicrosoft pic.twitter.com/14kTDxAMYC

— Sajjad Badshah (@sajjadbadshah) January 14, 2020
The Difficulty in Boycotting Windows
No #BoycottWindows because people are already using pirated version of OS. #BoycottMicrosoft

— Tejender (@tejender000) January 14, 2020
Deepika Padukone Had to Come in As Well
#Microsoft #BOYCOTT_LUX deepika right now after #microsoft hashtag pic.twitter.com/syXDKB4VJJ

— Max (@sam96330704) January 13, 2020
Dark Humour
#BoycottMicrosoft Tweeting from Windows :D

— shubham bansal (@TweeterShubham) January 14, 2020
Microsoft CEO Satya Nadella's statement that "CAA is just bad for India" did not go down well with the BJP. Party MP Meenakshi Lekhi on Tuesday reacted on Nadella's comment by getting a tad personal.
Calling it a "perfect example" of "How literate need to be educated", Lekhi tweeted: "Precise reason for CAA to grant opportunities to persecuted minorities from Bangladesh, Pakistan and Afghanistan. Satya Nadella Issues Statement on CAA, Microsoft CEO Says, 'My Hope is For an India Where An Immigrant Can Aspire to Lead an MNC Benefitting Society at Large'. "How about granting these opportunities to Syrian Muslims instead of Yezidis in USA?"
This outburst came after Microsoft CEO spoke out against the Citizenship Amendment Act and was quoted as saying: "I think what is happening is sad...It's just bad...I would love to see a Bangladeshi immigrant who comes to India and creates the next unicorn in India or become the next CEO of Infosys."