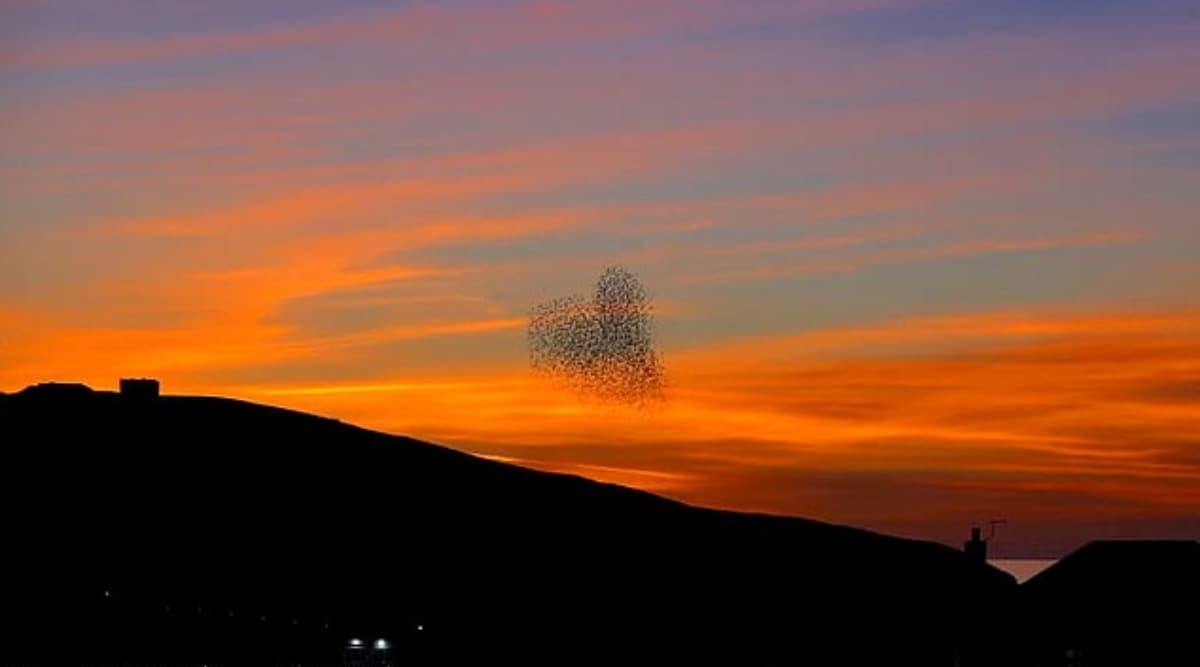 Video of thousands of starling swooping across the sky and forming into a heart over the sea has gone viral on social media platforms. The clip was captured by Annika and Martin Connolly who runs a surf school in Bigbury-on-sea, Devon. The video proceeds to show the birds forming the shape of a heart during their murmuration in the sky. The couple said that they were on a trip on Monday evening when they saw the beautiful sight. Murmuration is a phenomenon during which hundreds or thousands of starlings fly together in the sky and form varying pattersns. Mumbai Skies Are Unusually Blue Today and the Internet Is Mesmerised (View Pics of Beautiful Skyline)
Daily Mail quoted Annika, who runs the business with her husband as saying, "The starlings have been murmuring for the last couple of weeks. The group is getting bigger, particularly on weekends. We've seen probably about three really fantastic sunsets, and coupling these with the amazing murmurations has been something to remember." She said that they couldn't count the number of birds in the sky as there were thousands of them. She said that the shifting shape was due to the bigger birds which looked like sparrow hawks.
Starling Murmuration:
Annika said, "In one of the videos the group makes the shape of a heart. As we were watching the video we could see the shapes they were making, at one stage it looks like a speech bubble. It was wonderful to see, it was mesmerising. We just sat there and wanted to keep watching because it's just such a spectacle to watch."