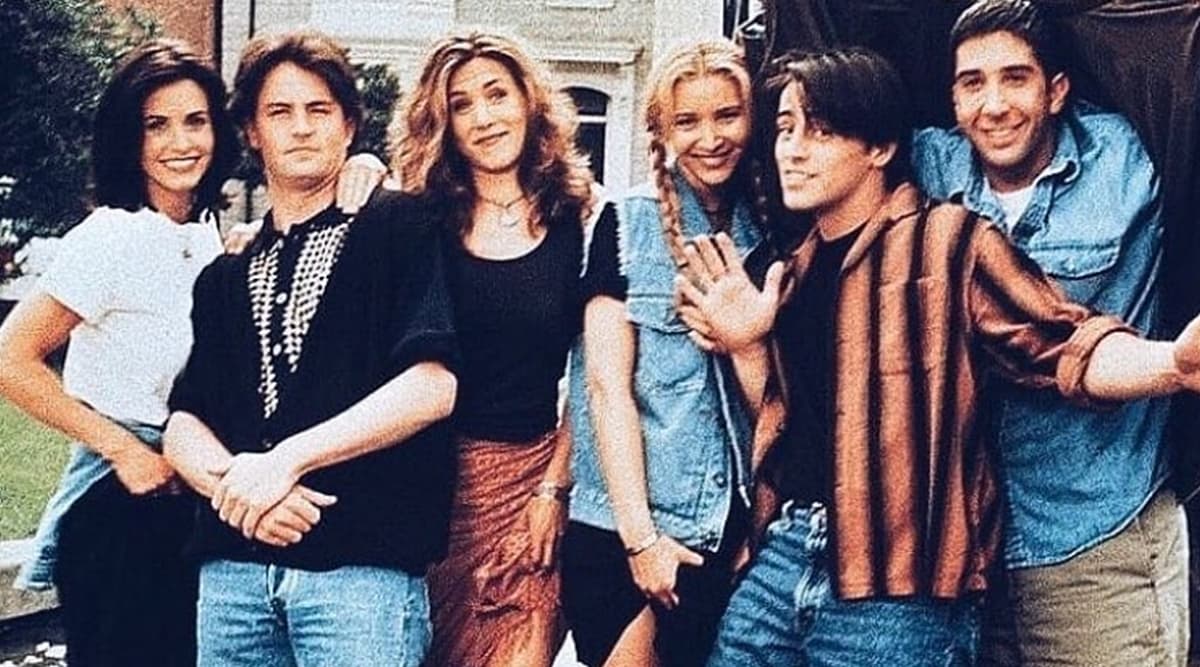 Friends has to be on the list of everyone's favourite sitcoms. The group of six young friends, trying to figure their way through life together made us all laugh and cry for 10 years. We all remember feeling empty when Monica and Chandler move out of the apartment in the last episode, leaving all six keys behind. And every Friends fan has screamed "Joey doesn't share food" when someone tried to reach for their plate. Since airing on television, the show made us feel a million things. And now, it's time to get emotional again as the entire internet pays tribute to the Friends in different ways, for their 25th anniversary since the first episode. Be Rachel Green From Friends! Ralph Lauren Collaborates With the Popular Sitcom to Create Formals Inspired by Jennifer Aniston's Character.
The official Instagram page for Friends has been kicking us all in our feels with their hashtag #FRIENDS25. Not only Instagram, but also Google has joined in to make us all cry in wedding gowns and eat popcorn with our girlies. To every fan, the best thing today will be something called "friends glossary". If you go to google and type in friends glossary, you get a term from the show with its meaning. And the fun part is, you get a new term every time! Or just keep clicking on "another word" to extend your friends vocabulary. Google's Easter Eggs for Friends' 25th Anniversary Celebration are Easy to Find! Here's How you Can Spot Them.
Want to Know What Gleba Means?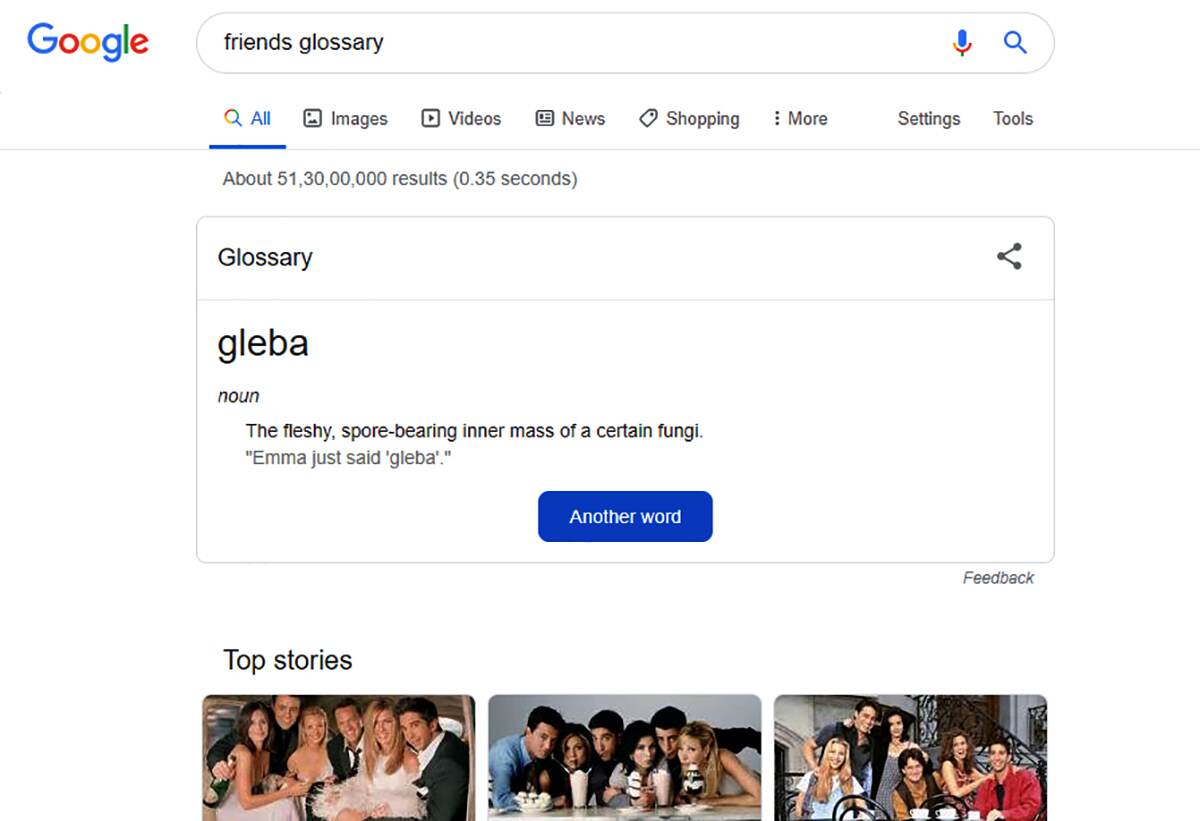 Unsure About Your Phalange?
Get Unfloopy!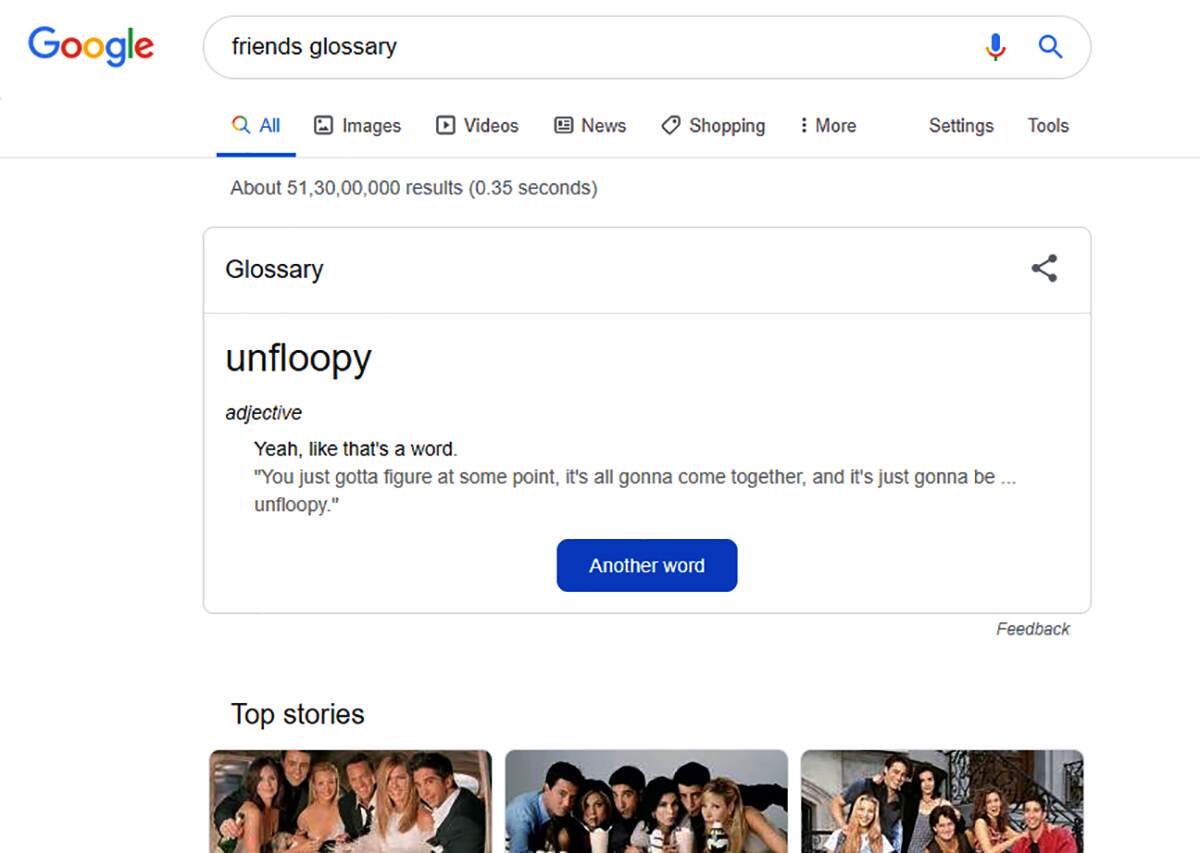 Become an Aspiring Transponster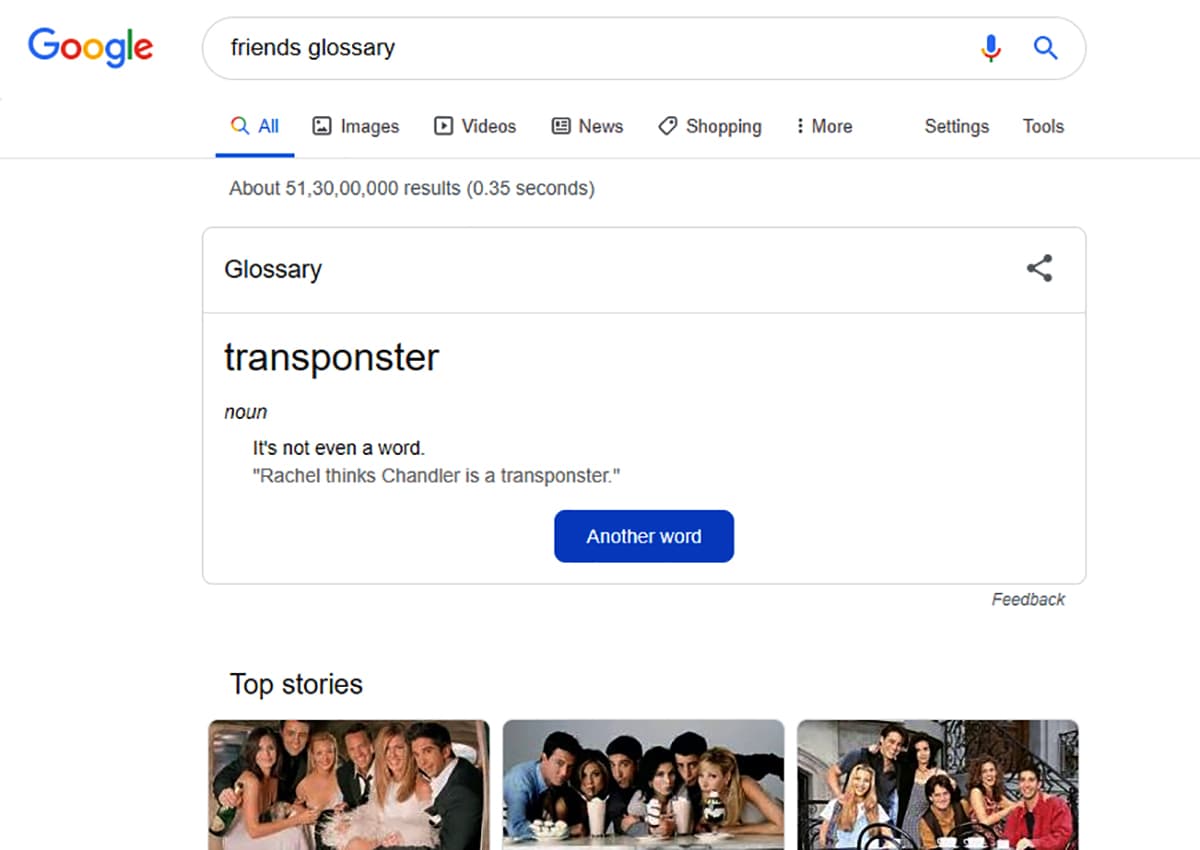 Found Your Hand Twin Yet?
So ask away! Try this fun change for the 25th anniversary and get to improving your Friends dictionary. And if you're a hardcore fan, why not challenge yourself and quiz yourself with every new word that pops up? Celebrate this anniversary with your favourite episodes and all the original words our favourite characters gave us.