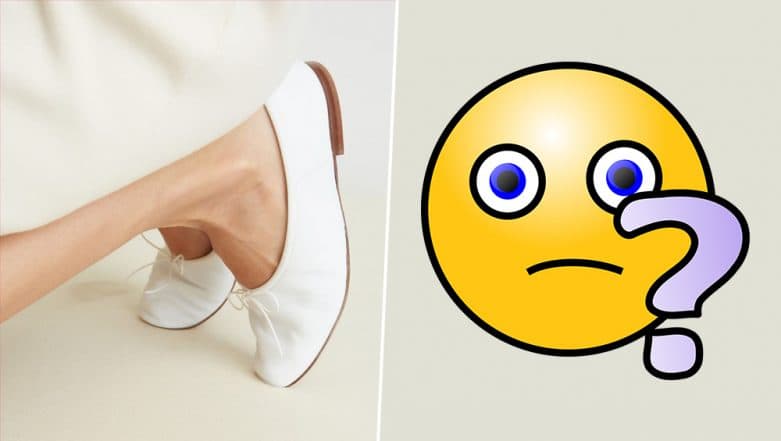 Online shopping is a much-prefered way to buy anything these days. So casually searching through the shopping items online is something people do often. If you are someone who loves looking through cute ballerina shoes then a recent picture might get you confused. A picture of white ballerinas uploaded online sent people in a tizzy. The photo by Leather company Mansur Gavriel of Lambskin Ballerinas looked photoshopped and received a backlash from the users until they realised there was nothing really wrong with it. And everybody enjoys a good optical illusion so this picture of white ballerinas really amused everyone. Optical Illusion or Not? Man's Mirror Selfie Video at Illinois Store Goes Viral.
The picture looked like the woman's legs too oddly skinny or are cut in editing. So people started commenting that it was a really bad photoshop by the brand. Until it wasn't! The choice of the woman's clothing was exactly the same as the background against which this picture was taken. Thus, while her leg looked too thin, it was just covered by the cream coloured dress. But it took some time for the users to realise it. So her calves aren't thin but just partly covered under her dress. 'Beach or a Door' Is The Latest Illusion Dividing The Internet, Check Some Other Confusing Illusionary Images That Went Viral Along With The Explanation.
View Picture of White Ballerinas Which Confused Everyone:
View this post on Instagram
At first glance, it looks too odd, right? People who saw it also could not unsee it. Some of them wrote, "This is a really unhealthy body image." While someone else commented that its "Photoshop gone wrong."
Check Some of the Comments on The Post: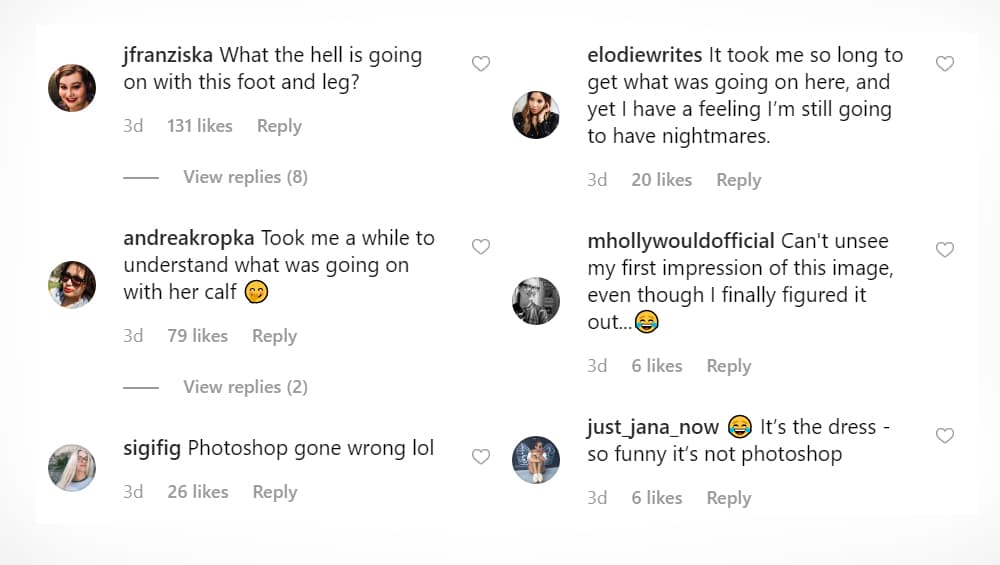 But soon enough people realised what was wrong here. On a closer look,  you can actually see what's the mistake. Well, but once you have seen it, you can't really unsee it, can you?