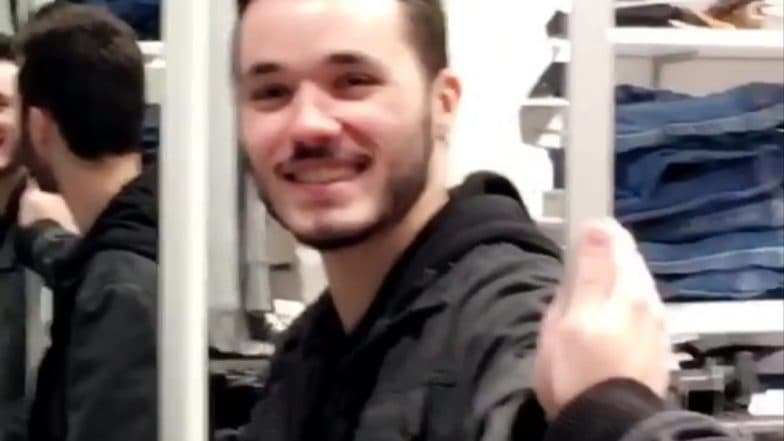 Video of a man looking into a mirror in an Illinois store has gone viral. Shawn Reischauer and his brother made the video out of boredom and did not have the slightest hint that it will go viral. The mirror selfie video has turned out to be an optical illusion leaving Twitterati really confused. Social media users came up with multiple answers but nothing seemed to make sense.
The video shows Shawn looking in the mirror at himself while nodding. The camera then zooms out and to show him looking at himself in the mirror. The same video repeats for a third and fourth time, leaving Twitter scratching their heads. The camera then turns to show him standing in front of the mirror in the store and the strangest part is, there is no mirror near him. Optical Illusion of Hidden Animal: See If You Can Find The Answer in This Viral Image.
As the video went viral, people came with different explanations to the optical illusions. However, most of them appeared incorrect. The video has over 11,700 views and comments continue to flood on the post. One of the comments read, "What is this sorcery?" Viral Photo Shows Back or Neck of Person? Optical Illusion Confuses Social Media Users.
Watch the video below:
View this post on Instagram
With the video going further viral, people concluded that there were two men and the brothers were twins. However, Shawn said that his brother Christian filmed the video and that they are not twins. Speaking about the video, the 22-year-old told Metro, "What the viewers can't see is that my brother was recording into one mirror, and that I was leaning on the opposite mirror behind him." He added saying, "The reflections make it appear that I am either in front of him, or next to him, which is why the last 'me' seems confusing."