Smoking is injurious to health for all, but it is specifically damaging to a woman's character. And, if the lady is caught smoking wearing a risqué outfit, god save her from the self-proclaimed moral guardians. Pakistani actress Saba Qamar is the latest victim who is slut-shamed by online trolls after a set of behind-the-shot photos went viral. Pics show the Hindi Medium star in a bold avatar. Fans are upset with Saba for apparently going braless and holding a cigarette. Yes, the fact that her nipples were visible through her shirt and that she smokes have offended netizens so much that they have been name-calling her left, right and centre. However, Saba Qamar's friends and co-stars from Pakistani cinema industry have come in support of the star to shut down the haters. Forget Saba Qamar's Leaked Smoking Cigarette Pictures, Check Out Pakistan Actress Look a Stunner in These Instagram Photos.
Saba Qamar is one of the most-sought-after Pakistani female stars. She is a versatile film and television actress as well as a glamorous fashionista. However, it's the latter role, which is making her a frequent target of moral policing on the social media. In the latest case, Dil Diyan Gallan actress attracted brutal online trolling after few pictures from the backstage of a fashionable photo shoot got leaked. Saba Qamar is wearing a translucent white button-down shirt with a plaid grey suit. Saba Qamar Video Going Braless in White Shirt Leaked After Private Photos Cause Uproar on Social Media!
Yes, the pictures show her nipples and that she is enjoying a smoke break. But these two reasons do not make it objectionable as yelled out by annoying online moral police. The real reason why it's not acceptable is it breaches Saba Qamar's right to privacy. The poor girl looks unaware of the fact that she would be photographed, and these b-t-s pics would make their way online.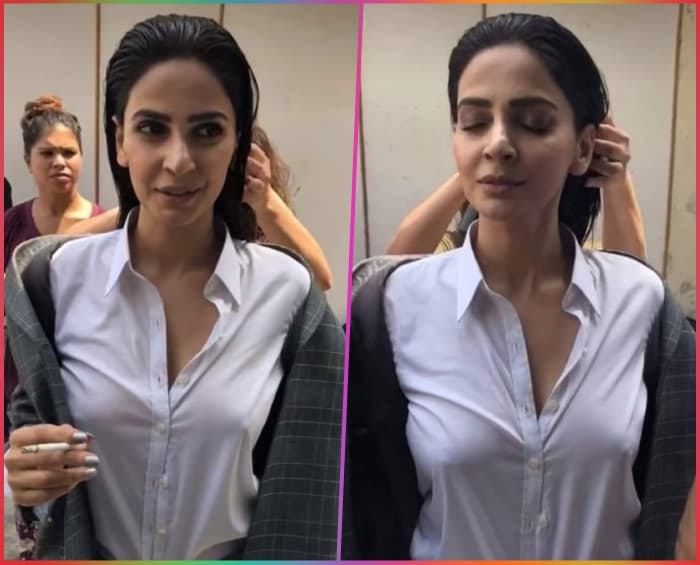 In the wake of the slut-shaming, Saba Qamar's co-star from TV show Maat, Adnan Siddiqui took his Instagram account to extend his support. In fact, Adnan who has also worked in Bollywood film Mom, seems to have an idea about the miscreant! He writes, "Came through what's being called BTS images of my colleague and friend Saba Qamar's recently done photoshoot which is spreading on social media like wildfire, I'm deeply saddened by this act, this is not us and we shouldn't take pride in it in any manner! I totally condemn this and wouldn't want to highlight the name of the man behind it but I'm not going to work with him or anything associated with him ever!"
Actor Osman Khalid Butt who has worked with Saba in Baaghi has also wholeheartedly come out in support of his beautiful and powerful co-actress. He writes, "Just heard about the all-too-familiar misogynistic, repulsive rhetoric that's swept the nation once BTS pictures from Saba's photoshoot were leaked (WITHOUT her consent)." The 32-year-old did not stop at this but took the online trolling head on.
"First: you do not mess with Saba Qamar. Period. Second: For the love of God, stop looking for every excuse to drag your icons down," he added. "Third: Stop sharing these images/videos and stop commenting on them. If you want to speak out, speak out against the jahalat of whoever did this just for social media infamy."
This is not the first time when a Pakistani actress has come under fire for leading a lifestyle of their choice. Last year, Mahira Khan faced a lot of ire from the countrymen including her ardent fans after her pictures with Indian actor Ranbir Kapoor leaked on the social media. Mahira was spotted enjoying a smoke break with the Bollywood star on the NYC streets. Pakistani fans were left fuming seeing her 'inappropriately dressed' and smoking in the middle of the night with a male companion! Really, guys!!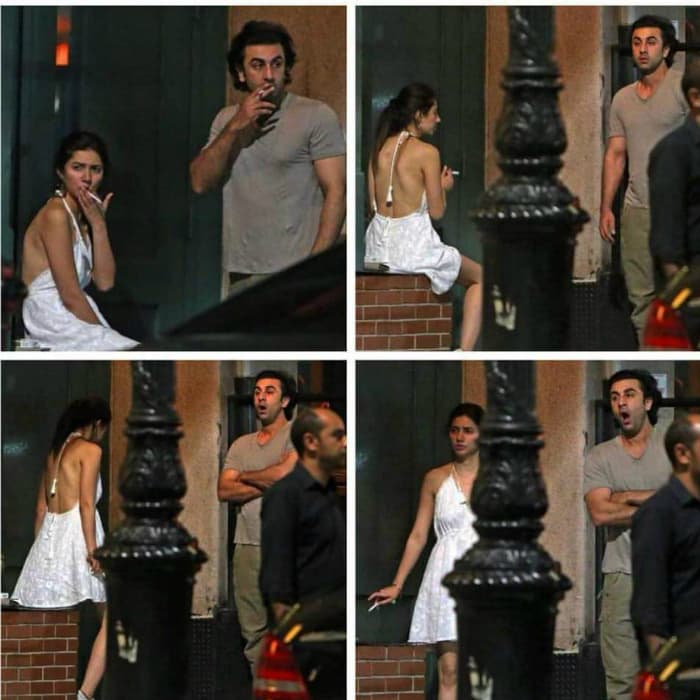 Hard to believe but the matter got escalated to such an extent, Mahira sought an apology from her fans for her 'mistakes'. She was quoted saying, "I understand where all the criticism came from and it didn't come from a place of hate. I'm not talking about the trolls but those who were genuinely disappointed to see those pictures. It's the same disappointment that my nani or my mamoo would have felt seeing that. So even now when I meet an older lady who says that she didn't like the pictures, I'm quick to apologise."
She further added, "I am human, I make mistakes. And I was really happy to see that there were so many people who stood up for me. It goes to show that the narrative in Pakistan is changing, and if nothing else, I'm happy to have been part of that narrative." We still feel Mahira did not own an apology to anyone. We hope Saba Qamar does not ask for forgiveness, because one does not have to be apologetic over making independent choices.