Sushma Swaraj, one of the BJP's tallest leader, died on Tuesday in a shocking and untimely demise. The 67-year-old leader had recently taken retirement from active politics, after serving in public life for nearly four decades. Known for her wit and deeply-contemplated statements, LatestLY has compiled a list below of some of Swaraj's most memorable quotes. People are remembering their beloved leader by sharing Sushma Swaraj's thoughts, quotes with images, setting up quotes wallpapers as their WhatsApp DPs and statues. Sushma Swaraj Dies: Five Incidents When Former External Affairs Minister Used Twitter Like A Boss And Helped Indians.
From her well-articulated speeches on international forums, to her sharply argued intervention in parliamentary debates, Swaraj will always be remembered for being an articulate beyond par. Sushma Swaraj Dies at 67: Veteran BJP Leader Had Many Firsts to Her Name, Here's a Look At Her Political Career.
Below Are Sushma Swaraj's Most Memorable Quotes: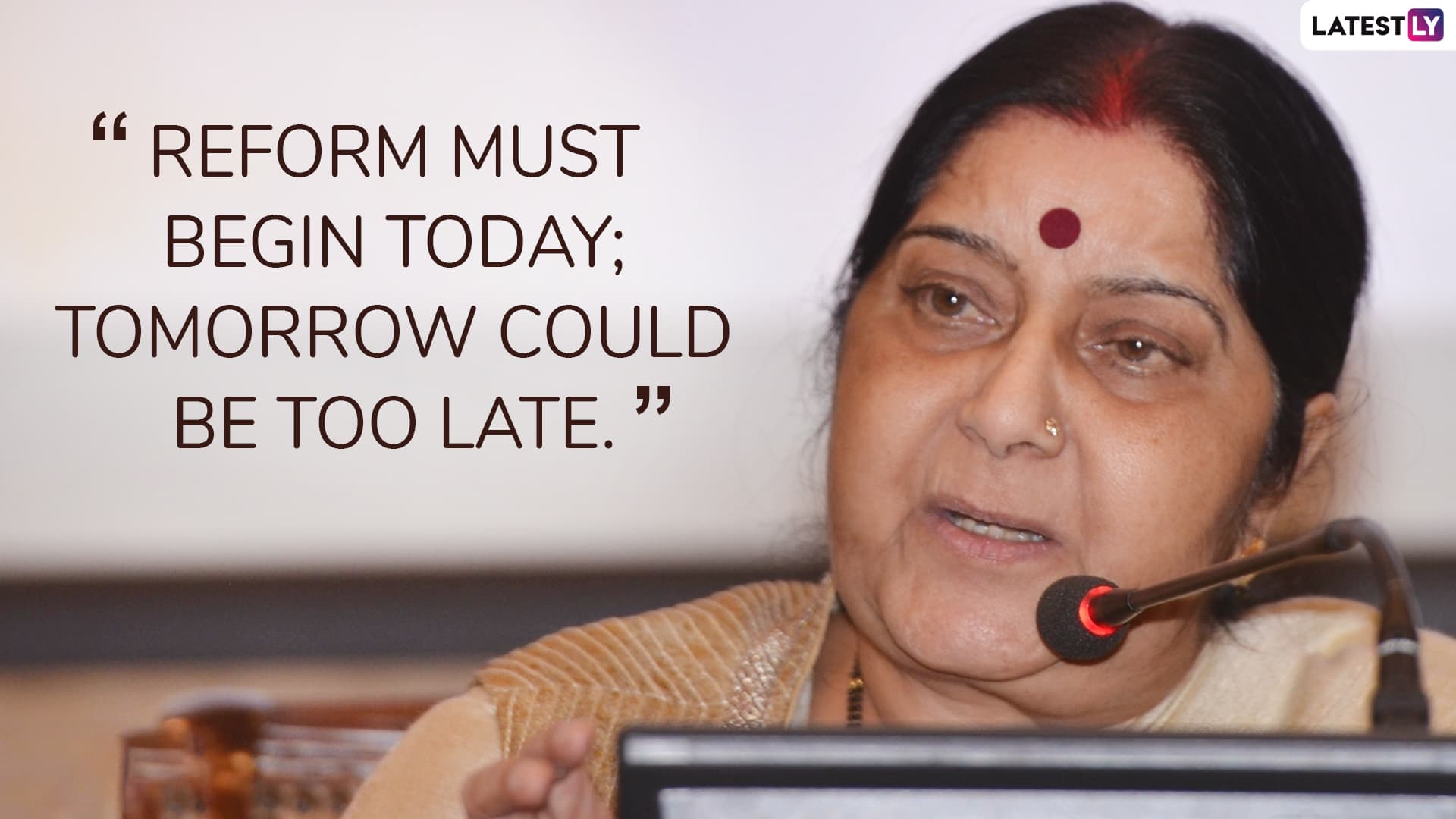 Quote Reads: Reform Must Begin Today; Tomorrow Could Be Too Late.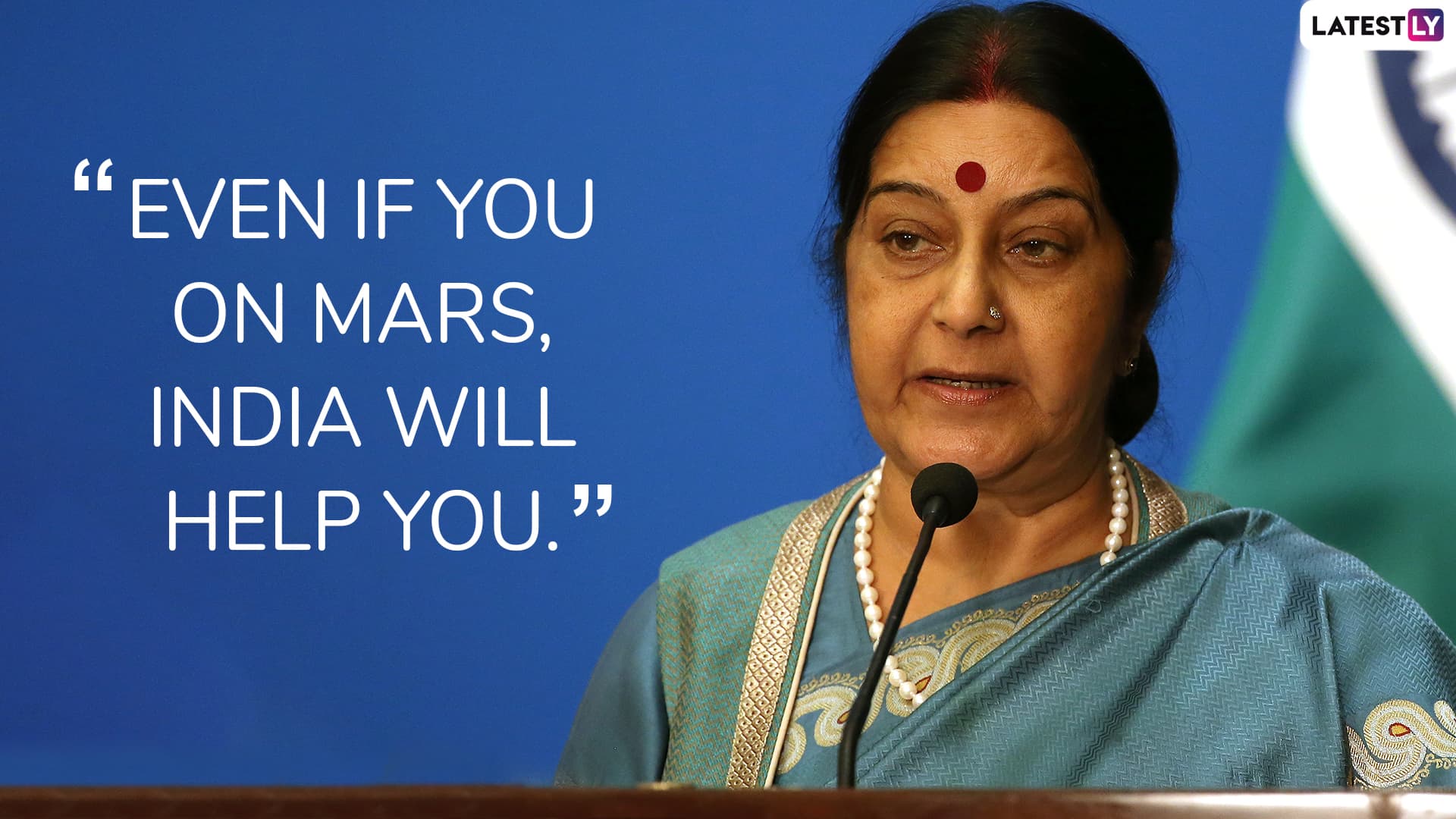 Quote Reads: Even If You on Mars, India Will Help You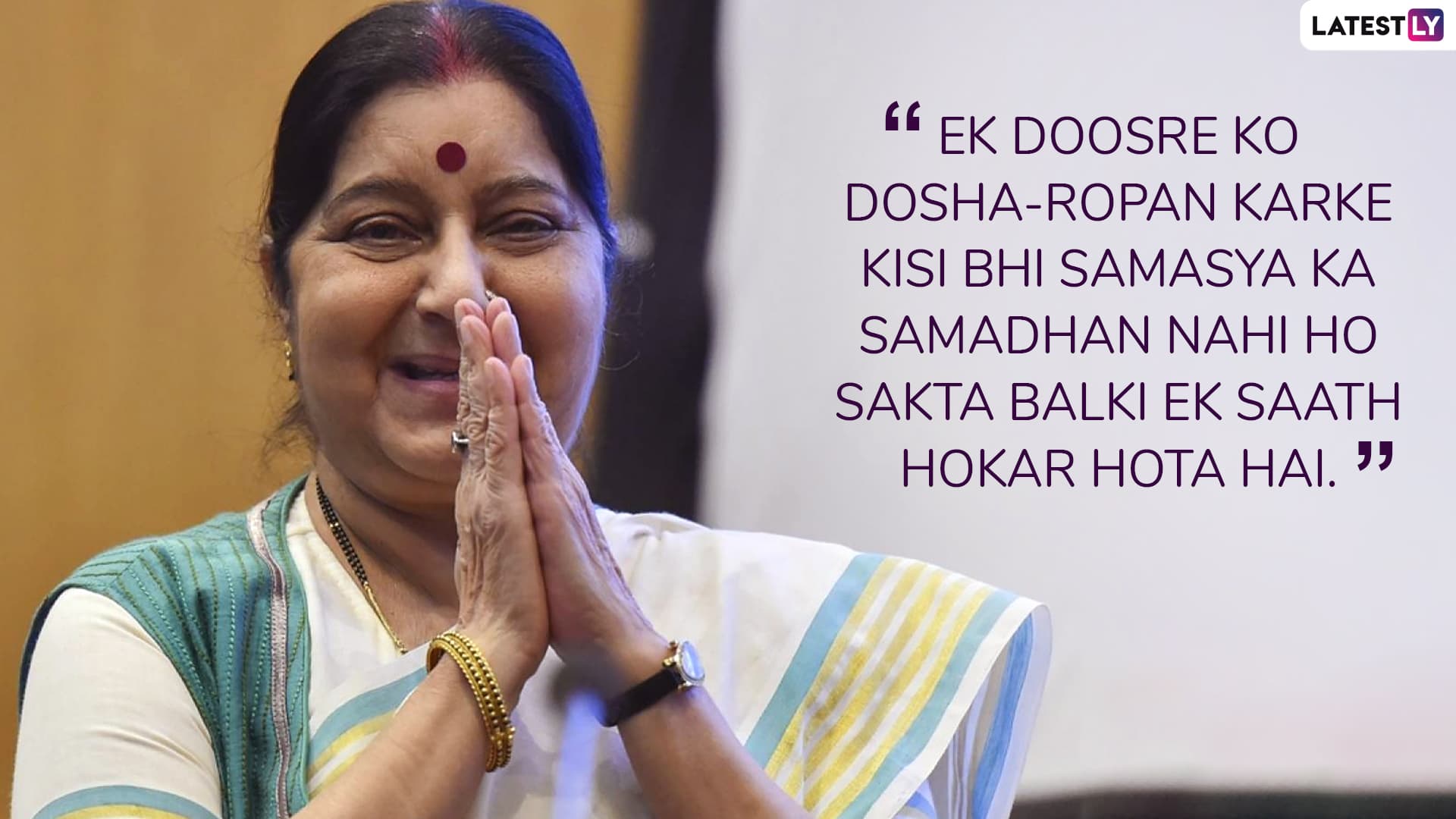 Quote Reads: Ek Doosre Ko Dosha-Ropan Karke Kisi Bhi Samasya Ka Samadhan Nahi Ho Sakta Balki Ek Saath Hokar Hota Hai.
Quote Reads: If We Have to Save the World From the Adverse Effects of Climate Change, Then Developed Nations Must Lift the Deprived With Financial and Technical Resources.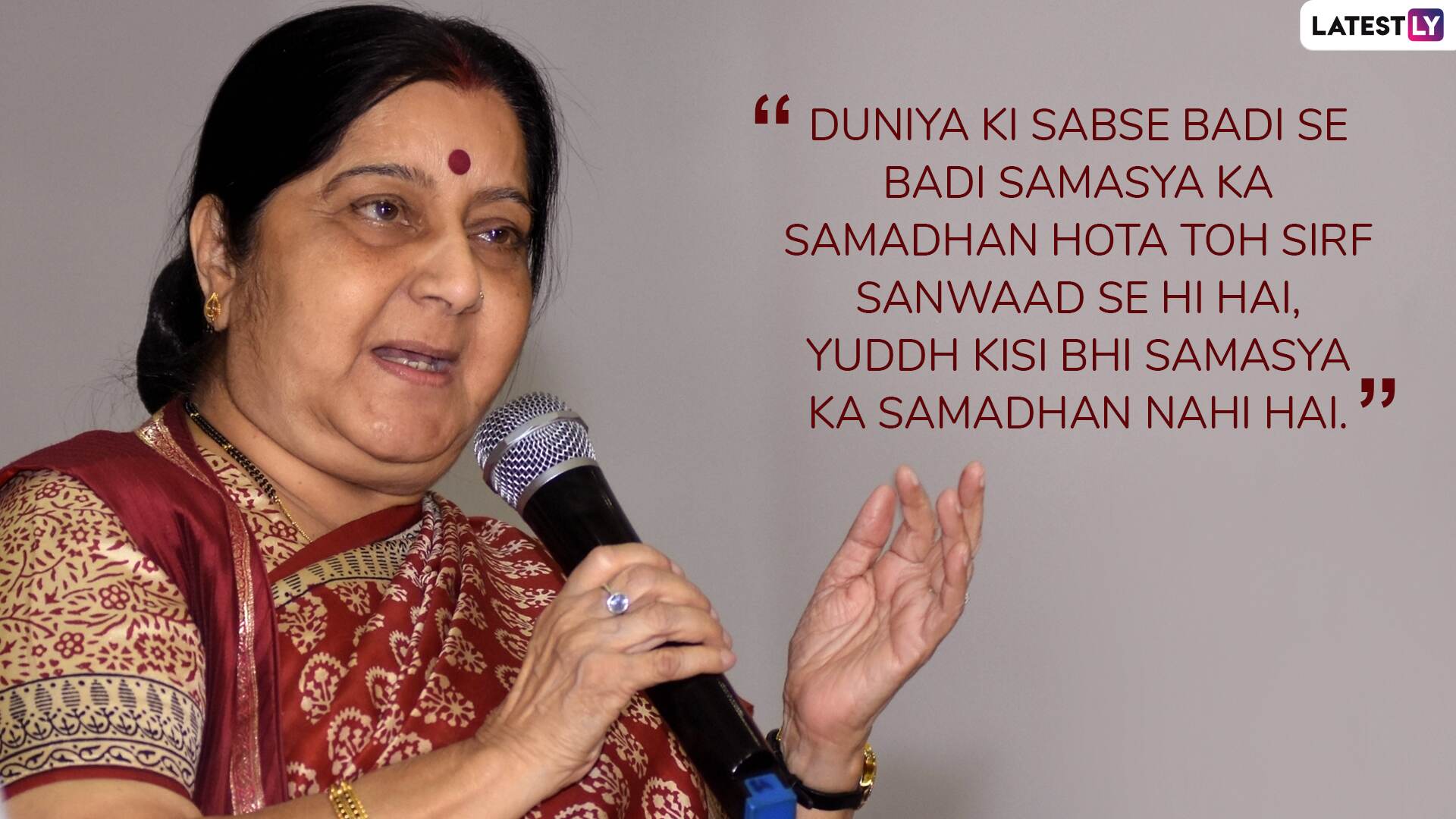 Quote Reads: Duniya Ki Sabse Badi Se Badi Samasya Ka Samadhan Hota Toh Sirf Sanwaad Se Hi Hai, Yuddh Kisi Bhi Samasya Ka Samadhan Nahi Hai
Notably, Swaraj died last night after suffering a cardiac arrest. She was rushed to the All India Institute of Medical Sciences (AIIMS) in Delhi, where the doctors issued the confirmation of her demise shortly after being admitted. Sushma Swaraj Dies at AIIMS, Former External Affairs Minister Suffers Heart Attack.
Prime Minister Narendra Modi expressed deep grief over Swaraj's death, calling it a massive loss for the nation. Paying tribute to her, Modi said Swaraj's entire life was dedicated to serve the society and help the needful.
"I can't forget the manner in which Sushma Ji worked tirelessly as EAM in the last 5 years. Even when her health was not good, she would do everything possible to do justice to her work and remain up to date with matters of her Ministry. The spirit and commitment was unparalleled," he said.
A similar statement was issued by BJP patriarch LK Advani, who had worked closely with Swaraj during the party's formative years. Calling her death an "irreparable loss", the former deputy PM said Swaraj's presence in public life would be missed "immensely".