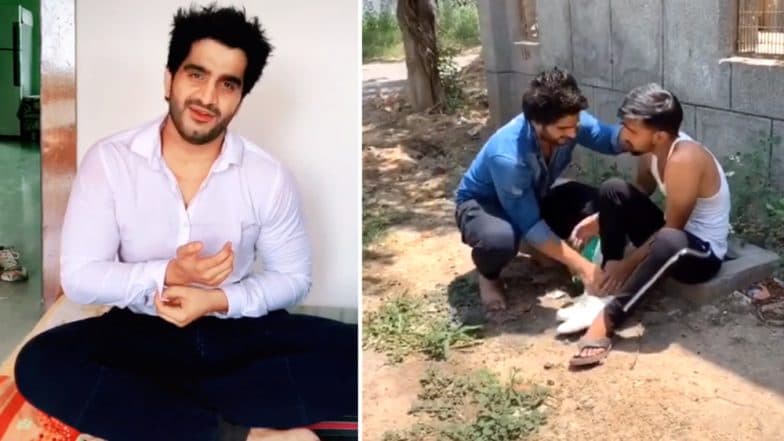 24-year-old social media celebrity and TikTok fame, Mohit Mor was shot in cold blood by three unidentified gunmen on Tuesday near Delhi. The news has left all the social media users in shock after the mysterious case of the murder of the TikTok influencer and fitness enthusiast surged. With over half a million followers on popular video-sharing app TikTok, Mohit was quite popular for his fitness influenced TikTok videos.  Mor, was a frequent visitor of the gym in Najafgarh, and was killed while he was at a photocopy shop nearby as he was waiting there to meet a friend. According to reports by IANS, a senior police officer said that 13 bullets were fired at him and that the gunmen were captured on CCTV camera. The gunmen are on a hunt by the police. While we pray for his soul to rest in peace we cannot help but remember his efforts of entertaining his TikTok and Instagram Followers with his amazing videos. His videos weren't just funny but also contained meaning and message of kindness. In many of his videos, he showed how the power of kindness and generosity is what we need in this present world.  He also used to showcase in his videos that there is nothing that can match parents love and that we must remain forever grateful to them.  TikTok Star and Gym Trainer Mohit Mor Shot Dead in Delhi, Masked Men Fire 13 Bullets at Him.
Take a look at some of Mohit Mor's popular TikTok and Instagram videos that went viral:
Mohit Mor used to make videos in Haryanvi language as well
He spread kindness via his videos
More and more kindness...
He had dreams...
Loved his mom dearly
Spread positive social messages
Mohit made us laugh
Father's love!
While TikTok was widely criticised recently, creators like Mohit More are examples that TikTok can be put to good use as well. He used his fame and fan following to spread kindness, compassion and love, and his death is a shocking mystery that needs closure. Gone too soon, the fitness enthusiast and TikTok star! Our condolences stay with his family, friends and loved ones.