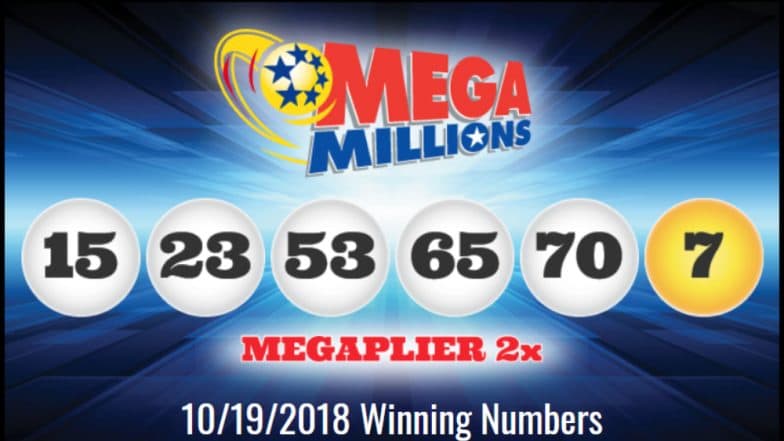 The record-breaking US MegaMillions is on every news headlines now! And anybody's ticket matching to those six magical numbers, their life would change forever. There were no winners in Friday's Mega Millions which drew for a 900 million dollars jackpot. The winning numbers as revealed by the lottery officials were—15, 23, 53, 65, 70 and Mega Ball 7. In case you gave up already, here is another chance for you to become a billionaire. The prize money has rolled over to an estimated 1.6 billion dollars for next week's; setting up a new world record. Kerala Man Hits Jackpot in Dubai, Wins 12 Million Dirham Lottery at Big Ticket Raffle. 
If anyone wins the Mega Millions on Tuesday, October 23, it will be the largest jackpot in the history. Reportedly, in the United States, the only larger prize for any game was 1.58 million dollars, split across three winners in California, Tennessee and Melbourne Beach, Florida. Experts claim that most people who buy tickets do not expect to win. The jackpot chasers typically emerge when they see the Mega Millions prize tick up and up and up! And the current jackpot continues to grow too.
How to play and win US Mega Millions?
Despite the tremendous odds against the winning Mega Millions, there are several people, who don't really mind trying their luck. Lottery numbers are randomly drawn. So, never buck the probabilities! Jackpots like this don't come around very often and hence; people all over get excited about the big draw. Follow these steps to play USA Mega Millions:
1. Pick a total of six numbers at first and hope that the numbers drawn match the ones you chose.
2. The Mega Ball can be the same as one of the first five numbers because, it is drawn from a different number pool from the first five numbers.
3. Mega Millions urge players to select either Cash Option or the Jackpot Annuity. With Cash Option, you opt to receive your portion of the Present Cash value of the advertised jackpot in one lump sum. The Jackpot Annuity awards your share of the full amount of the estimated jackpot, payable in 30 annual instalments over 29 years.
4. Check USA Mega website to see the winning numbers.
Excitement is only mounting! Mega Millions has existed since 1996. Since the MegaMillions jackpot approaches the 1.6 Billion dollars mark, there are reports of hours of the queue to buy tickets at convenience stores in the US. Also, do not throw away your ticket if it does not match to all the six numbers because there are secondary prizes too worth up to 1 million dollars.