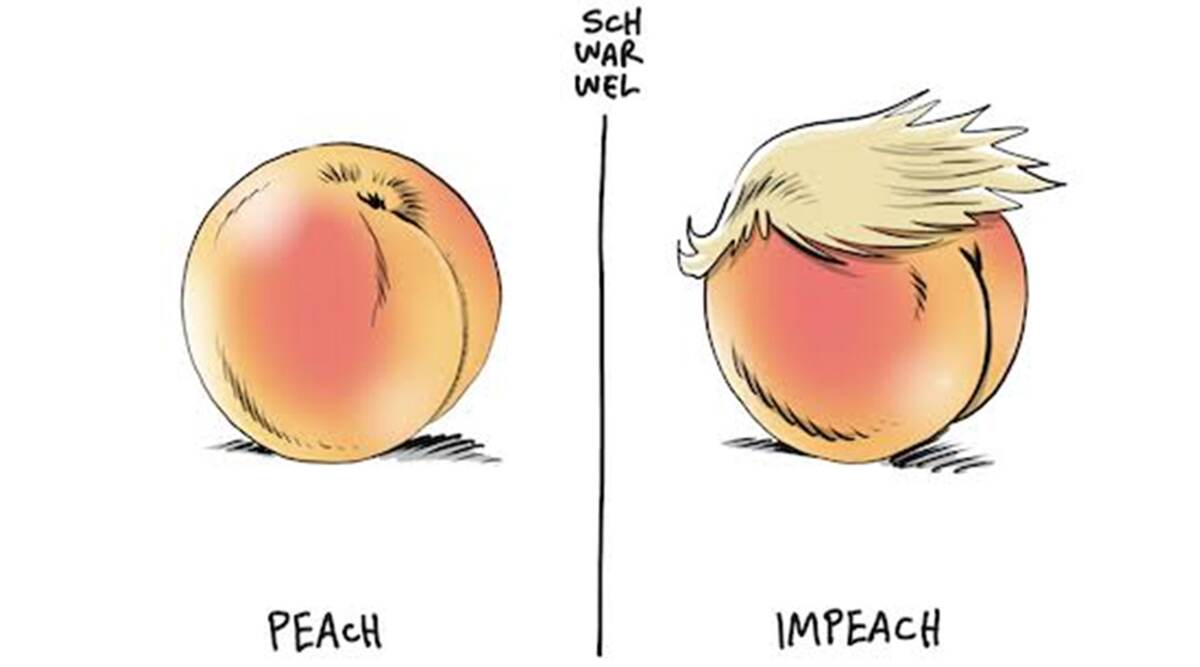 Well, look what just happened in the US before Christmas 2019! Donald Trump has become the third president of the states to be impeached by the House of Representatives. Not only is a trial set up in the Senate that decides whether he remains in office, but social media too is flooded with posts about Trump's impeachment. But for the meme-lovers and creators, it is nothing less than a feast. So many funny Trump memes have taken over the internet and we can't stop laughing! Fortunately, most of these memes have nothing to do with holding a certain political opinion or bashing Trump but is just trying to look for humour in the situation. Donald Trump Impeached: White House Terms US President's Impeachment 'One of the Most Shameful Political Episodes in History'. 
For those who don't know about Donald Trump's impeachment, the House voted on two charges, according to BBC. One of the two charges is that the president abused his power and the second one is that he had obstructed Congress. Nearly all Democrats voted for the charges and all Republicans against and as voting took place, President Trump was addressing a campaign rally and told the crowd in Battle Creek, Michigan: "While we're creating jobs and fighting for Michigan, the radical left in Congress is consumed with envy and hatred and rage, you see what's going on."
The rest of the world celebrating that Trump might get impeached and Americans not knowing what to do knowing the fact that the next person in office will be Pence #Impeachedpic.twitter.com/rx5qhm6fuA

— S 🦋 (@JINius_1) December 19, 2019
Ok
Every. Fucking. Day. Hillary. Clinton. Is. Proven. Right.#impeachmentday #impeached pic.twitter.com/WoOv5zh7bB

— ABlackWomanWhoDontGiveAF*ck (@battletested5) December 19, 2019
LOL
Andrew Johnson and Bill Clinton taking to Donald like 😂😂😂 #ImpeachmentDay #Impeached pic.twitter.com/AjLJzq9WQH

— Slickkster (@Slickk2000) December 19, 2019
ROFL
Just saying, Vince McMahon called it first.

"Donald Trump, you're fired."#ImpeachmentDay #Impeached pic.twitter.com/wVr57w4PLX

— Canadian Dragon (@majingir) December 19, 2019
Can't Stop Laughing
You guys: we did it! hes gone #Impeached

The Senate: pic.twitter.com/I2kdze2MqU

— Lémar L'Oujackson (@maplecrip) December 19, 2019
Hilarious
ive been waiting 3 years to use this 😅#Impeached pic.twitter.com/wYPJ8ihkFG

— andrea what (@whaaatkins) December 19, 2019
Perfect
Democrats after they realize that #Impeached does not mean he is not the president anymore. pic.twitter.com/s0duUcK1Sr

— Carmine Sabia (@CarmineSabia) December 19, 2019
Obama Fans On A Roll
Wanna know who had a scandal free Presidency and didn't do stupid things to get himself #Impeached ?

this guy

— OSHA 🦋 (@tonipayne) December 19, 2019
LMAO
My Donald Trump #IMPEACHMENTVOTE celebration dance. #Impeached pic.twitter.com/qwErmE6c33

— Angela Belcamino (@AngelaBelcamino) December 19, 2019
This Is Crazy
Twitter rn: #Impeachmas #Impeached pic.twitter.com/uVVDBRHnE2

— 𝕄𝕒𝕔(◕ᴥ◕) ℕ𝕘𝕙𝕥𝕞𝕣𝕖 (@megalsol) December 19, 2019
What Do You Think?
Looks like your bio needs to get updated #Impeached 😂😂 pic.twitter.com/orfVIJmLGT

— Monti🤟🏽 (@monti5ivestar) December 19, 2019
Like Really!
this tweet aged like fine wine #Impeached 🍑🍑🍑 pic.twitter.com/Jl2cmIgWb2

— kira (@kirakosarin) December 19, 2019
Aren't these hilarious? Well, but the impeachment has caused a stir in the US. As per reports despite the high likelihood of Trump being cleared by Senate Republicans, Democrats said the evidence against him was overwhelming and forced them to act. "It is tragic that the president's reckless actions make impeachment necessary. He gave us no choice," said House Speaker Nancy Pelosi.