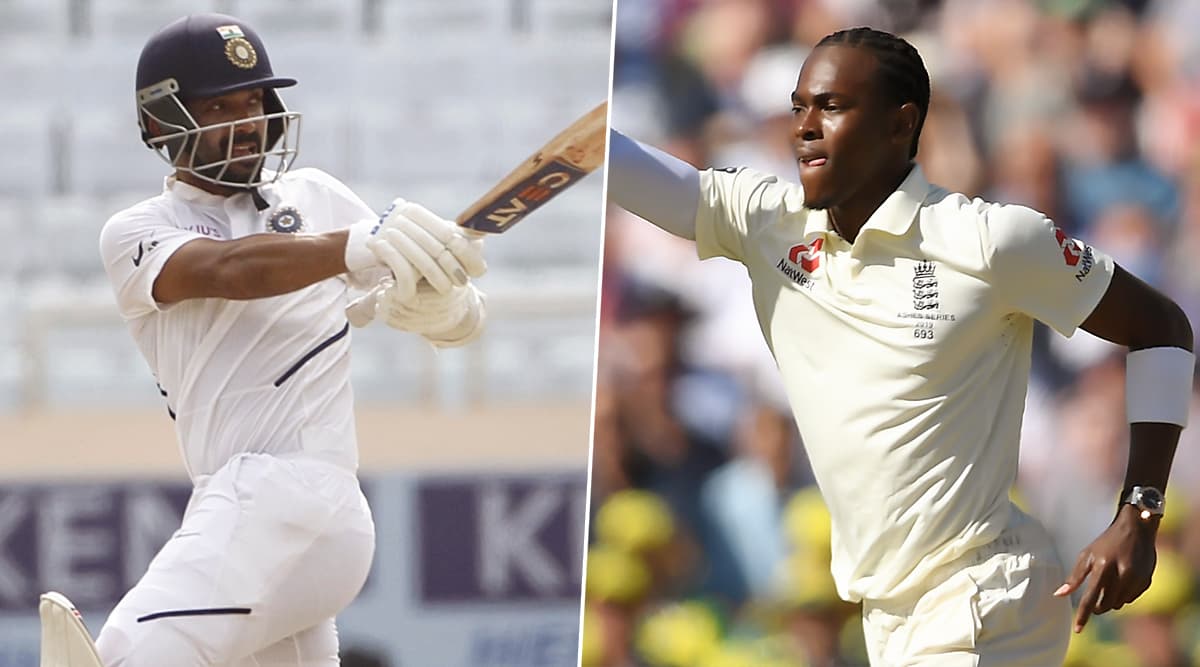 Whether u call it coincidence or wonder or prophecy, Jofra Archer's old tweet has one again coincidence with a cricket match event. One of Archer's old tweet justices Ajinkya Rahane's brilliant batting in India vs South Africa, 3rd Test in Ranchi. The Indian middle-order batsman smashed a century in India's first innings. This time, Archer's old tweet congratulates Rahane over his 115-run knock. Again, Twitterati reacted to the tweet. India Vs South Africa, Live Cricket Score 3rd Test Match. 
This is not the first time that Archer's old tweet has found coincident with a cricket event. This time, England pacer's tweet reads, "Well played rahane!!!". Notably, Archer plays for Rajasthan Royals in IPL whose skipper is Rahane. The tweet is almost five years old and Archer posted it on July 18, 2014. On the same day, Rahane had smashed a century at Lord's in an India vs England Test match. Have a look at Archer's tweet for Rahane below.
Jofra Once Again!
Well played rahane!!!

— Jofra Archer (@JofraArcher) July 17, 2014
In IND vs SA 2nd Test too, Jofra Archer's tweet found coincidence with Virat Kohli's double century against South Africa in Pune. The Indian skipper smashed a double century on the Day 2 of India vs South Africa 2nd Test. One of Jofra's old tweet absolutely coincided with Kohli's astonishing knock against the Proteas. Archer had in 2015 tweeted 'Score a double virat'. The tweet became viral after Kohli smashed a 254-run unbeaten knock in the 2nd Test, which India won by an innings and 137 runs. In the third Test, South Africa trail by 488 runs after India declared at 497-9 in the 1st innings on Day 2. Jofra Archer's Tweet Foretold Virat Kohli's Double Hundred During India vs South Africa 2nd Test? Check Out This Old Tweet!
Well, it looks like Archer has again found great coincidence in the present time. Archer has been in headlines for his old tweets, which are coincidentally getting total resemblance with the present cricket events. It first occurred after ICC Cricket World Cup 2019 final, post which few Archer's tweets had total resemblance with the event of the game. Later, his old tweets also found resemblance with Ashes 2019 and Prithvi Shaw's doping ban. His tweets went viral on social media with cricket fans calling him an astrologer. Now, this tweet is another addition to Jofra's Archer prophecy.