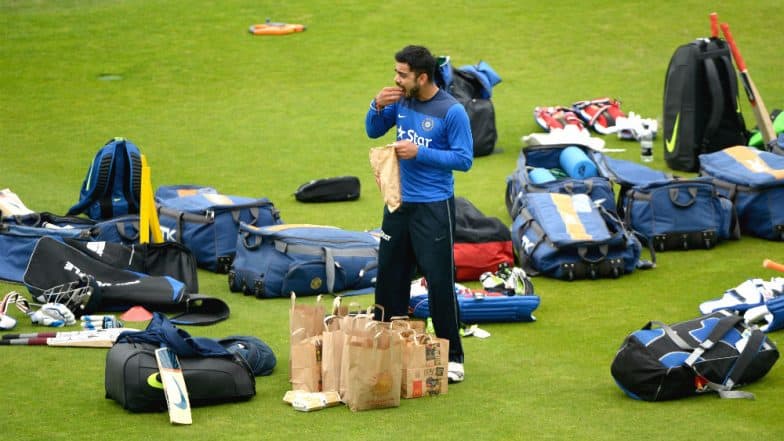 The mega-tournament, ICC Cricket World Cup 2019, is only a year away, and if one looks at the Indian team's wishlist for the multi-nation tournament, it will make them chuckle. The Indian team led by Virat Kohli made three major requests in a review meeting held with the Committee of Administrators (CoA) after the culmination of their disastrous England tour.
As per a report in The Indian Express, the Indian team has requested for bananas, a reserved rail coach, and permission for wives to accompany them during the tournament. There were other requests made too; however, it is the request for bananas is what has made the CoA ponder. ICC Cricket World Cup 2019 Schedule in PDF: Ticket Prices, Dates, Venue Details & Timetable Available for Download Online.
As per the report, the sources have said that the Indian team were not served with the fruit of their choice during the tour. The CoA said that the team could have asked the team manager to buy bananas on BCCI's expenses.
The CoA was worried about the request to travel in trains citing security reasons. However, when it was informed that the England team had travelled in through rail, and that it was more comforting than going on a bus, the CoA agreed. ICC Cricket World Cup 2019 Schedule: India to Open Their Campaign Against South Africa on June 4.
The source said, "The CoA was initially not willing to agree because it was worried about security. But it was informed by Kohli that the England team travelled by train… The team wants a coach to be blocked and booked. The CoA was worried about travelling Indian fans mobbing the train. Eventually, the committee agreed under the condition that the CoA or BCCI wouldn't be held responsible if anything untoward happens."
The sources also revealed that there were other demands made too. Some of them included booking hotels with a proper gym and also about the protocol for wives to accompany on tour. ICC Cricket World Cup 2019 Tickets: How to Book Cheap Tickets for WC in England and Wales on cricketworldcup.com, Public Ballot to End on August 29.
ICC Cricket World Cup is scheduled to begin from May 30 in England and Wales. With the requests made and the lessons learnt on the recently concluded England tour, it will be interesting to see how the Indian team fares at 2019 ICC Cricket World Cup!