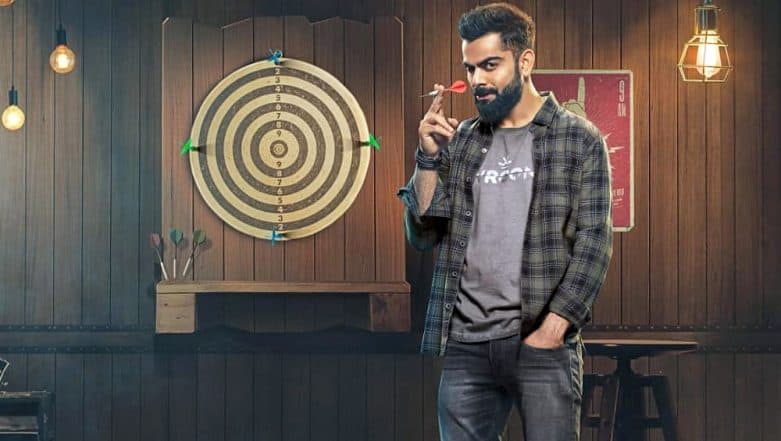 Virat Kohli on Thursday shared a new photo on social media but became a victim of trolls. Kohli shared a promotional photo while standing ahead of a dartboard. The Indian cricketer wears a Wrogn outfit in the photo and carries an arrow in his hands. Kohli shared the photo on his Instagram and Twitter account. However, the 30-year-old sportsman was widely trolled for his photo by fans, who are fuming over India's World Cup 2019 loss. While some commented with demands to make Rohit Sharma as captain of the Indian team, others came up with hilarious memes. First, have a look at the Virat Kohli's Instagram post below. Virat Kohli Heartbroken With the Devastation Caused by Assam Floods; Sends Thoughts & Prayers to the Affected. 
Aiming Victory?
View this post on Instagram
Now, have a look at various trolls and memes of people over Virat Kohli's post.
Ooops!
Virat Kohli - pic.twitter.com/XJK2pyyg5q

— Jon Snow (@Gujju_Jon) July 18, 2019
Who Will be Indian Skipper?
Now its time to handover your captaincy to Rohit sharma

— Niraj Singh (@SinghNiraz) July 18, 2019
HAHAHA!
— Sameer Allana (@HitmanCricket) July 18, 2019
Come on Kohli!
Wprldcup toh tumse laya nahi gaya

Westindies ko hi hara k dikha dena

— jawa wale bawa (@Ranjeet84749726) July 18, 2019
Fans Angry over WC 2019 Loss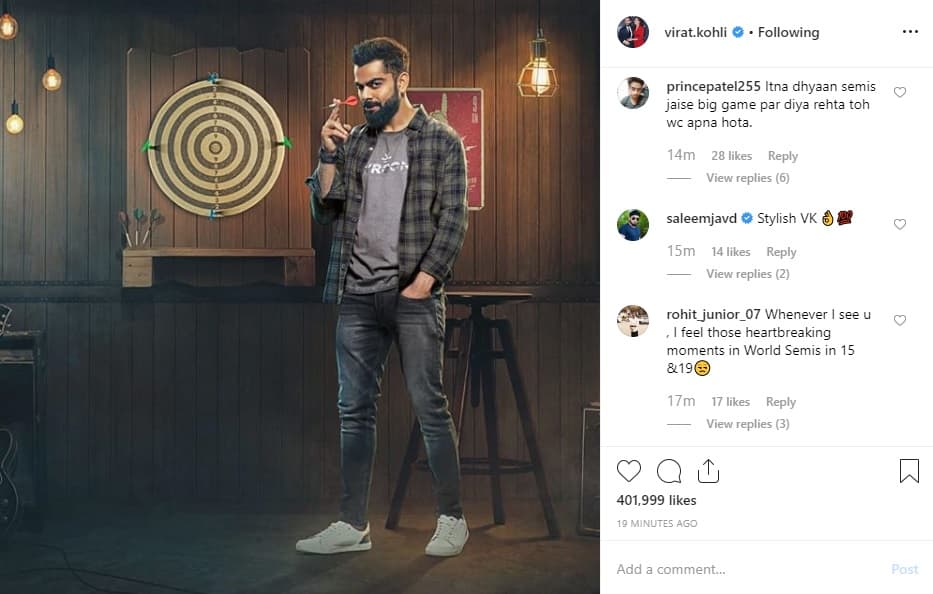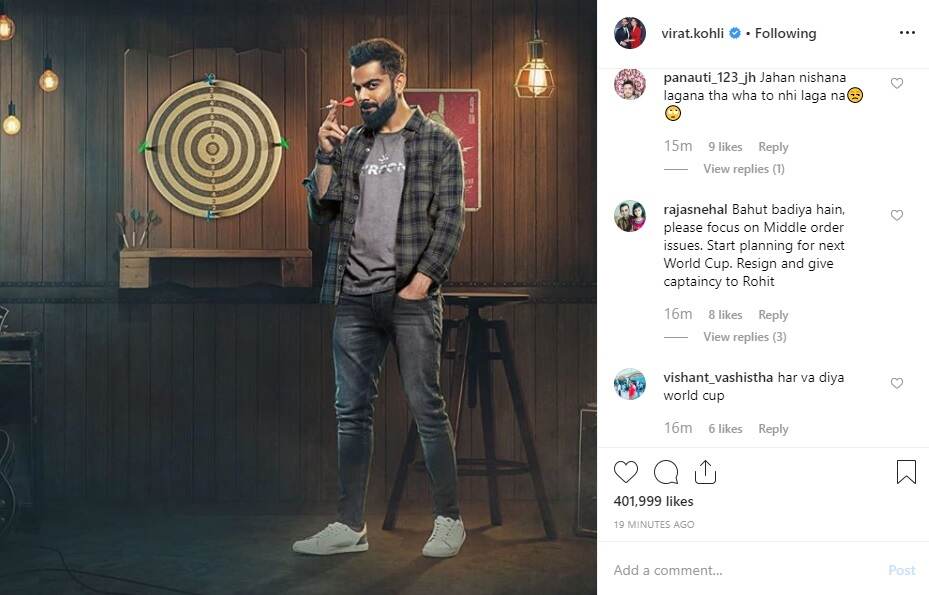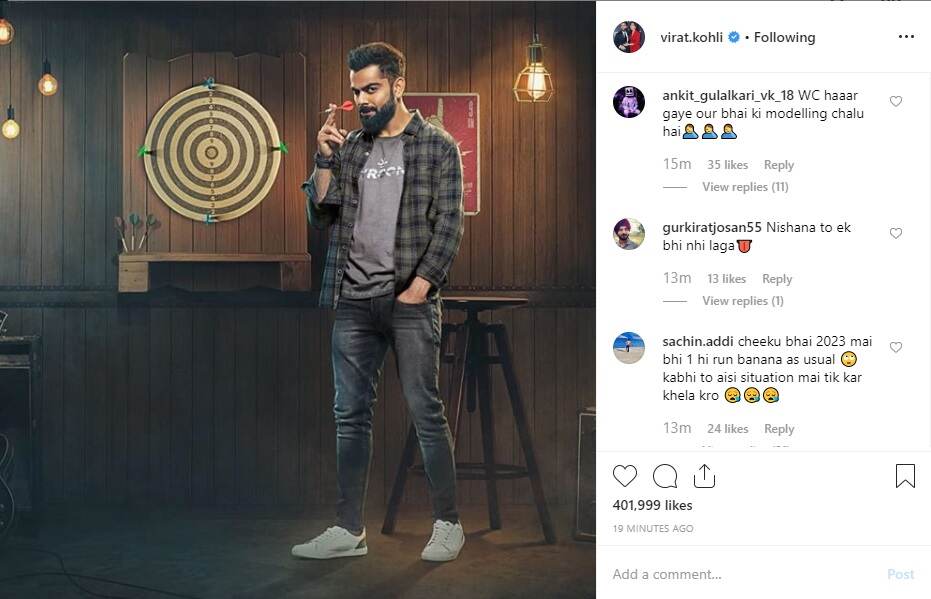 It looks like many Indian cricket fans haven't overcome the unfortunate loss of India to New Zealand during World Cup 2019. India were going great in ICC Cricket World Cup after topping the points table after group stage. However, the Virat Kohli-led side were knocked out in the semi-final after losing the match by 18 runs against New Zealand. The match saw a top-order collapse for Indian side while batting as Rohit Sharma, Virat Kohli and KL Rahul were dismissed for 1 run each. New Zealand were defeated by England in the final.
Earlier in the day, Kohli also tweeted to condole the victims of Assam floods. "Heartbroken to hear the devastation caused by the floods in Assam. My thoughts and prayers go out to everyone affected out there. #PrayForAssam," the Indian skipper had tweeted.