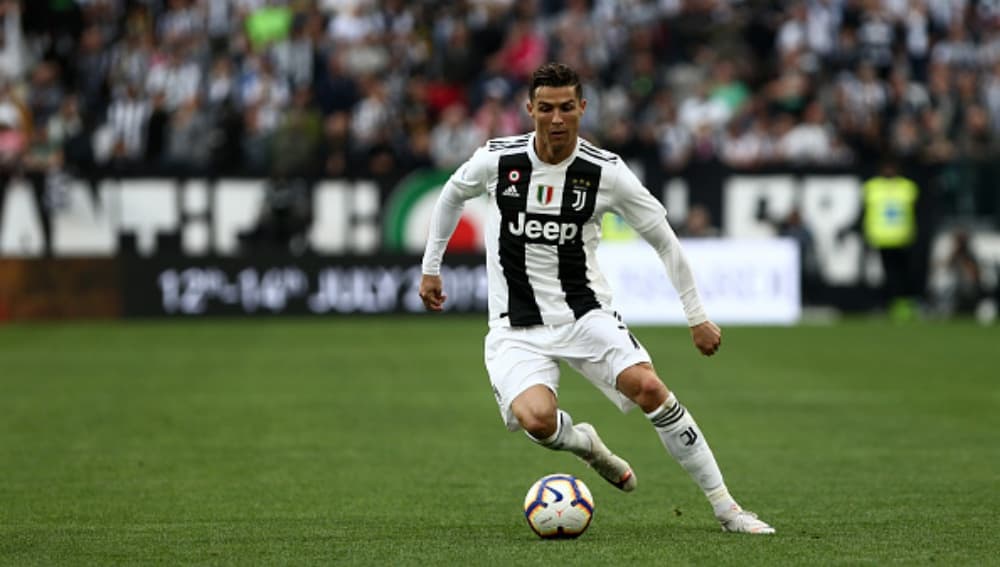 Cristiano Ronaldo made an early exit from Turin Stadium after he was subbed from the game during Juventus vs AC Milan. It was Maurizio Sarri who subbed him for a couple of games back to back. Needless to say that the former Real Madrid player was fuming about the same and he made an early exit from the stadium. Now a former footballer Antonio Cassano said that the Juventus star could face a two-year ban for the move he made. Cristiano Ronaldo Fumes After Being Subbed During Juventus vs AC Milan, Serie A 2019-20, Check out Instances When CR7 Lost his Cool (Watch Videos).
Speaking on Italian TV show Tiki-Taka, he said, "Did he leave before the end of the game? You can't do that because there is an anti-doping control. I had to go back to the stadium urgently to avoid a two-year ban." He was subbed with Paulo Dybala in the 57th minute of the game and this reportedly did not go down well with the former Manchester United player. It was Paulo Dybala who scored a goal at the 77th minute of the game and avoided a goalless draw.
Juventus boss spoke about the incident after the game and instead of lashing out at the football star, he praised and thanked him for the sacrifice made by CR7. "We must thank Ronaldo because he made a sacrifice to be there at all tonight in a difficult situation," Sarri said. The team won the game by 1-0 and maintained their winning streak at the Serie A 2019-20 tournament.