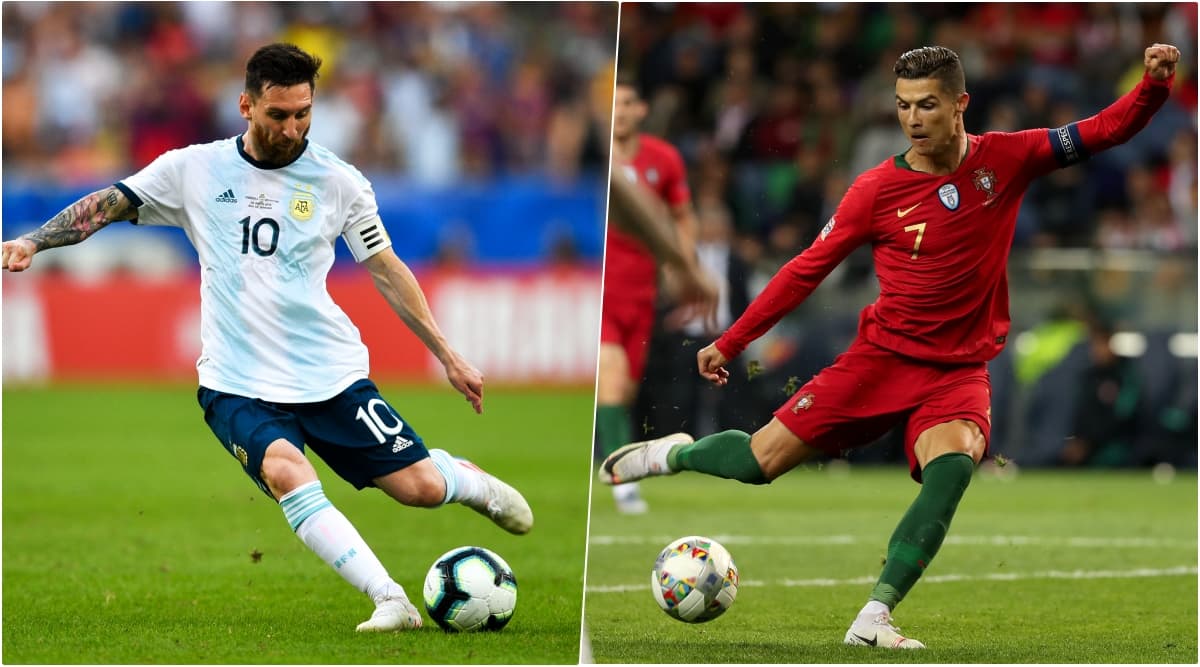 Top 5 goals of the week: Football fans saw the likes of Lionel Messi, Cristiano Ronaldo in full form the past week. The international break was dominated by news from Europe with top sides like Portugal, England, Germany and France all booking their place in next years' European Championships. These sides had little difficulty dispatching the lower-ranked sides while for teams such as Wales, their fate will be decided on the final matchday of Euro Qualifiers. Argentina defeated Brazil in a friendly with Lionel Messi on the scoresheet in Riyadh which grabbed a lot of headlines. In the Asian qualifiers, India dropped points yet again with a draw against Afghanistan. The future now looks bleak in terms of qualification for the World Cup. A look at the top five goals of the week.
Vadim Rata vs France
Vadim Rata gave Moldova a shock lead against France as his sheer desire to get on the end of looping ball helped him beat both the opposition defender and keeper. Clement Lenglet was poor in his decision making allowing the ball to bounce, but credit must not be taken away from Raja's super effort with the turn and finish.
Lionel Messi vs Brazil
Lionel Messi scored the deciding goal, on return from three-month international football ban, to lead Argentina to 1-0 victory over South American rivals Brazil. It was his 69th international goal taking him past England great Alan Shearer in the list of most international goals.
Alex Oxlade Chamberlain vs Montenegro
Ever since he has returned from the lengthy injury lay-off, Alex Oxlade Chamberlain looks like a man on a mission. He scored England's opener against Montenegro with a wonderful first touch and low angled drive across the keeper to set the hosts on their way to a big win.
Santi Cazorla vs Malta
Spain are known for their one-touch passing to open up opposition defence and Santi Cazorla's effort against Malta was a typical Spanish goal. The midfielder received the ball at the edge of the box and after a quick exchange, slotted in a low angled drive to get his name on the scoresheet.
Cristiano Ronaldo vs Lithuania
The Portuguese skipper' second goal was straight out of the footballing manual and is our goal of the week. After being played in post a mistake from Lithuanian defence, Ronaldo curled the ball past the helpless keeper with a technique few could match.
Honourable Mention: Leon Goretzka vs Belarus
It is never easy scoring from a ball rolled onto your path from a corner, but Leon Goertzka's made it look like a training ground drill. The German international met the ball with precision and side-footed into the bottom corner after a dummy by one his team-mates. The Belarus goalkeeper could not even get a sight of the ball as it made it past a stream of players.
These were our top strikes of the week and with action returning to domestic football next week, expect the goal-fest to continue.