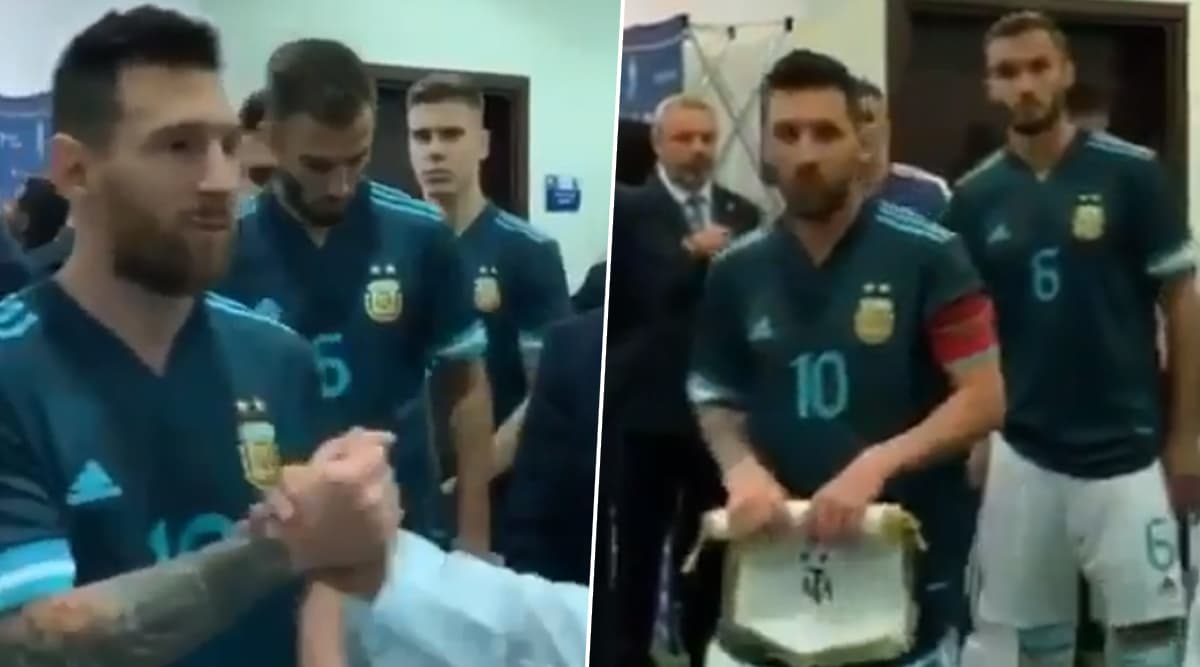 Lionel Messi shared a video on Instagram in which he showed his happiness to play in Riyadh, Saudi Arabia. Messi arrived at the venue to play an international friendly match against Brazil. Messi returned for Argentian National Team after a ban of three games. His sole goal in the game helped Argentina to beat Brazil 1-0. As the Argentina team is set to leave Riyadh, Argentina forward shared his love for the place in his Instagram post. Lionel Messi Leads Argentina to Superclasico De Las Americas Title Against Brazil; Relieved Fans Praise La Pulga for Lifting International Trophy, Renew Cristiano Ronaldo Comparison. 
"Happy to be back in Riyadh! The vibe is contagious! Looking forward to coming back again. Thanks @turkialalshik and #RiyadhSeason for the great evening!", Messi captioned the video. Have a look. BRA vs ARG Friendly 2019 Match Result: Lionel Messi's Sole Goal Helps Argentina Register 1-0 Victory Over Brazil in Saudi Arabia. 
Messi Happy to Play in Riyadh!
Talking about Argentina vs Brazil match, Messi scored in the 13th minute to give an early lead to Argentina. Messi scored the first goal of BRA vs ARG friendlies during penalty after Brazillian defender Alex Sandro tripped Messi inside the box. Messi made no mistake and put Argentina in the front foot in the match with the goal. With 8 shots on target, Argentina also played better than Brazil who could only hit only one shot on target. However, Brazil had better ball possession with 66 percent. The match was played at King Saud University Stadium in Riyadh.
Argentina also won the Superclasico de las Americas Trophy after victory over Brazil. The Argentina team paraded the King Saud University Stadium flaunting the trophy – which has been Argentina's only source for an international trophy in the last two years.