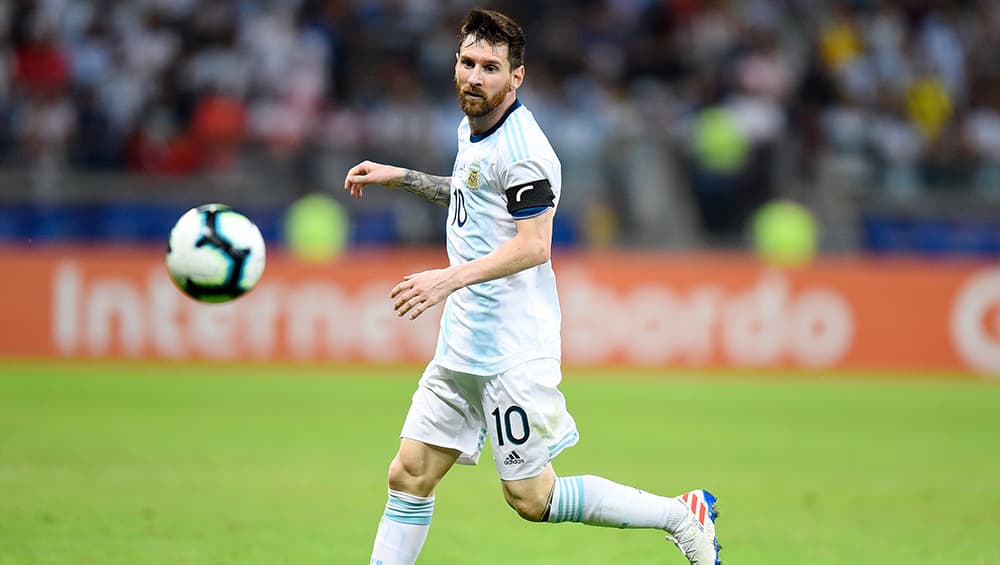 Argentina defeated Brazil in the international friendly match on Friday (November 15). Lionel Messi became the star of the match after scoring a goal just at the start of the BRA vs ARG game. The Argentine forward scored in the 13th minute to give an early lead to Argentina. Messi scored the first goal of BRA vs ARG friendlies during penalty after Brazillian defender Alex Sandro tripped Messi inside the box. Messi made no mistake and put Argentina in the front foot in the match with the goal. Netizens hailed Argentian for their brilliant victory and also praised Messi on his returns after a ban of three games. Brazil vs Argentina Friendly 2019 Update: Lionel Messi Takes 13 Minutes to Score Goal On His Argentina Return, Netizens Hail Champ's Efforts!
Messi Hero!
Missed penalty but scored on rebound. Zero to hero once again for Argentina. #BRAvsArg

— Sardar Ammar Iqbal (@s_ammariqbal) November 15, 2019
Gabriel Misses!
Im so done with Gabriel Jesus wow #BRAvsArg

— Woodwendy Séraphin (@Youngwood14) November 15, 2019
Brazil vs Argentina match was played at King Saud University Stadium in Riyadh, Saudi Arabia. Earlier, Brazil also got a penalty kick in the 10th minute but Gabriel Jesus failed to score. The shot went wide. This was the closest chance for Brazil to score. However, Argentina did not miss their penalty chance. With 8 shots on target, Argentina also played better than Brazil who could only hit only one shot on target. However, Brazil had better ball possession with 66 percent.
Argentina also got six corners in the game while Brazil got one, however, no corners could end up in a goal. There were some closed chances for Brazil to score a goal, however, Sergio Romero did not commit a mistake as the goalkeeper. Brazil missed their star player Neymar, who did not play in the match.