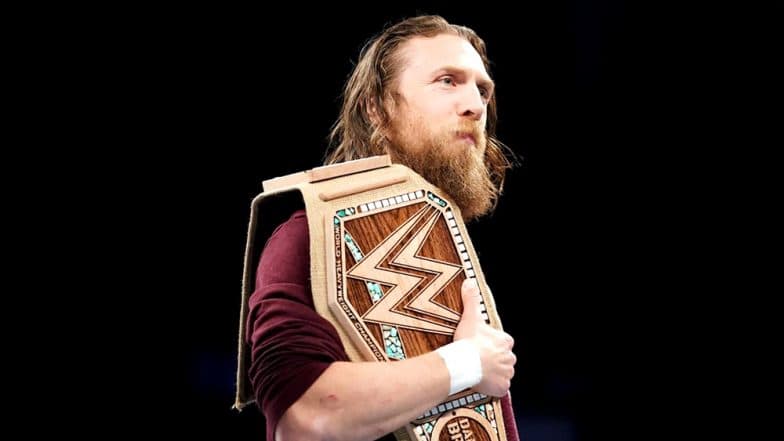 We can expect some high flying action in this week edition of Smack Down, as today we will witness gauntlet match for fixing the last entrant spot into the chamber match at Elimination Chamber PPV. AJ styles, Mustafa Ali, Randy Orton, Jeff Hardy,Samoa Joe and WWE Smack Down Champion Daniel Bryan. Keep scrolling down below for more extravagant facts pertaining to today's blue brand of WWE. WWE RAW Results Feb 11 2019: Monday Night Winners, Highlights, Full Analysis and Commentary
We will also be witnessing the first edition McMiz TV where Shane McMahon will be accompanying The Miz to interview their first guest, the No.1 contender for WWE SmackDown Tag Team Championship, "The Usos".
Also it will be interesting to see how the superstars from SmackDown division reacts or rather how things go about at SmackDown when just last night Mr.Vince McMahon has suspended Becky Lynch and replaced her with the "The Queen" Charlotte Flair for the match against Ronda Rousey for WWE Women's Championship at WrestleMania.
Predictions
1.Samoa Joe will win the Gauntlet match and will confirm his final entry spot into the Chamber match, this for sure will create a big threat for other participants of this match at Elimination Chamber PPV.
2. If WWE reports are to be believed, then Mustafa Ali has faced an injury, which thereby will lead to someone replacing him at Gauntlet match as well as at the Elimination Chamber this Sunday. The replacement can be made by a member of The New Day or by Luke Harper as his partner Rowan has already joined Daniel Bryan.
3. Andrade and Rey Mysterio match will get confirmed for Elimination Chamber event.
4. Rusev and Shinsuke Nakamura will defeat Sanity, as WWE is thinking to create them as new Tag Team and make them eligible to become the new WWE Smack Down Tag Team Champion.
WWE SmackDown live location, date and television broadcast
Location: Huntington Centre, Toledo, Ohio, USA
Day and Date: Tuesday February 12, 2019
Start Time: 8 PM ET (US) , 1 AM (UK)
Where to Watch WWE SmackDown Through Online Streaming: WWE SmackDown can be watched online by subscribing to WWE Network.
When and Where to Watch WWE SmackDown in India: WWE SmackDown can be viewed live on Ten 2 and Ten 2 HD in India. The show will telecast live from 6:30 AM IST on Feb 13, 2019.
Stay tuned to our website LatestLY for more predictions, rumors about World Wrestling Entertainment,we soon will be updating more unknowing and interesting facts about WWE.