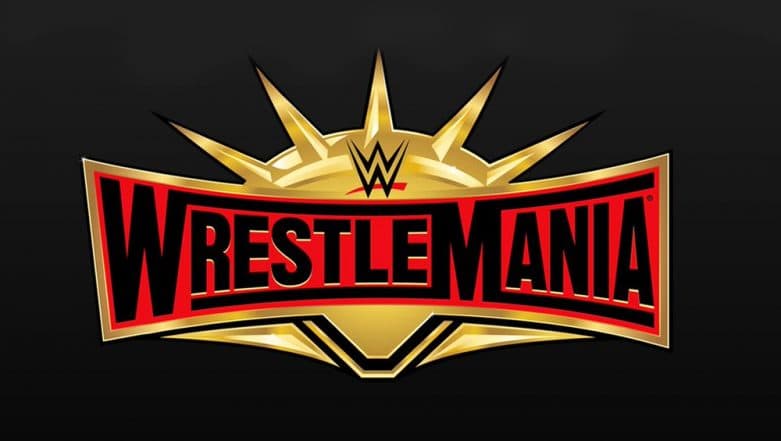 We are just a month away from the flagship event of World Wrestling Entertainment, WrestleMania is considered to be the super bowl of sports entertainment. It is the grandest event in WWE in which wrestling superstars feel privileged to be a part of it. Let's find out what this year WrestleMania has in store for us. WWE Star John Cena Posts a Shah Rukh Khan Quote on Instagram Again, Is WrestleMania 35 the Reason?
This will be the 35th edition of WrestleMania, and it will take place at Metlife Stadium in East Rutherford, New Jersey. The event will take place on April 7, 2019. This year WrestleMania promises to be an amazing one like always as two major title matches have already been fixed. Also with Roman Reigns announcing about his leukemia getting into remission, we can expect 'The Big Dog' to be in action at this year mega event. Shocking appearance of Batista on Raw last week can spice up the storyline for WrestleMania.
We will have a look at the list of matches for WrestleMania, out of which the match for Universal Championship has already been decided between Brock Lesnar and Seth Rollins. The other matches are not officially declared but most probably will make its way in the match card list.
Probable Matches and predictions for WrestleMania 35
1. Ronda Rousey vs Charlotte Flair vs Becky Lynch, Triple Threat match for Raw Women's Championship
The Irish woman won the Royal Rumble and chose to fight The Baddest Woman for the championship belt. However, Becky was replaced with Charlotte Flair by Vince McMahon on the grounds of disciplinary measures. This led to a match between The Queen and Becky Lynch at WWE Fastlane PPV. We as a WWE fan can predict the victory of Becky this Sunday and get added in the title shot opportunity at WrestleMania. The upcoming match this Sunday has a stipulation that if Becky wins, she gets added or else she will not be in the title picture with Ronda Rousey and Charlotte Flair.
2. Triple H vs Batista
We can see The Animal and The Game battling out witch other at this year WrestleMania. This prediction comes naturally from the fact that Batista spoiled the birthday celebration of Ric Flair by attacking him backstage. He then addressed the Hunter and two days back even posted on Instagram by mentioning Triple H name stating that he is not sorry for his act.
3.Daniel Bryan vs Kofi Kingston for WWE Championship
We saw how the Jamaican athlete Kofi competed against Daniel Bryan and other wrestlers at Elimination Chamber PPV last month. Even he is replaced with Kevin Owens for the title opportunity at Fastlane by the chairman Mr.Vince McMahon. However, it seems like WWE will not let it fan down and will put Kofi Kingston in a title match against Daniel Bryan at WrestleMania 35.
4. Asuka vs Mandy Rose for SmackDown Women's championship
When Becky Lynch won the Royal Rumble and chose to fight Ronda Rousey, many assumed that Charlotte Flair would compete Asuka for SmackDown Women's Championship. However, that did not happen; now when The Man and The Queen will make to WrestleMania 35, we can see WWE elevating a Rose for the SmackDown title and thereby create a new star.
5.John Cena will fight Drew Mckintyre at WrestleMania 35
John Cena missed this year Royal Rumble due to an attack by Drew Mckintyre. Cena injured his ankle due to the assault from Mckintyre just before the Rumble event. We can soon see John appearing on Raw after his Hollywood obligation ends. He will return to take revenge from Mckintyre, and we can see John Cena vs Drew Mckintyre at the most significant event of WWE-WrestleMania.
6. A fatal four way or ladder match can take place at WrestleMania 35 for Intercontinental Championship
We did not expect Finn Balor to win Intercontinental belt before WrestleMania 35. However, his feud with Bobby Lashley is continuing. We can predict two or more stars to get added in the title picture. The two superstars apart from Lashley who might get added in the title match are Baron Corbin and Elias.
7. The Hardy Boyz vs The USOS for SmackDown Tag Team Championship
Matt Hardy made a shocking return alongside his brother where they defeated the Bar last week on SmackDown. The duo also dominated the tag team segment on this past episode of SmackDown. The USOS will most probably defeat The Miz and Shane McMahon this Sunday at Fastlane.
Apart from the above matches, this year also we can see Andre-The Giant Battle Royal and Women's Battle Royal to pay tribute to The Fabulous Moolah. Stay tuned to our website-Latestly for more updates and news from WrestleMania 35.