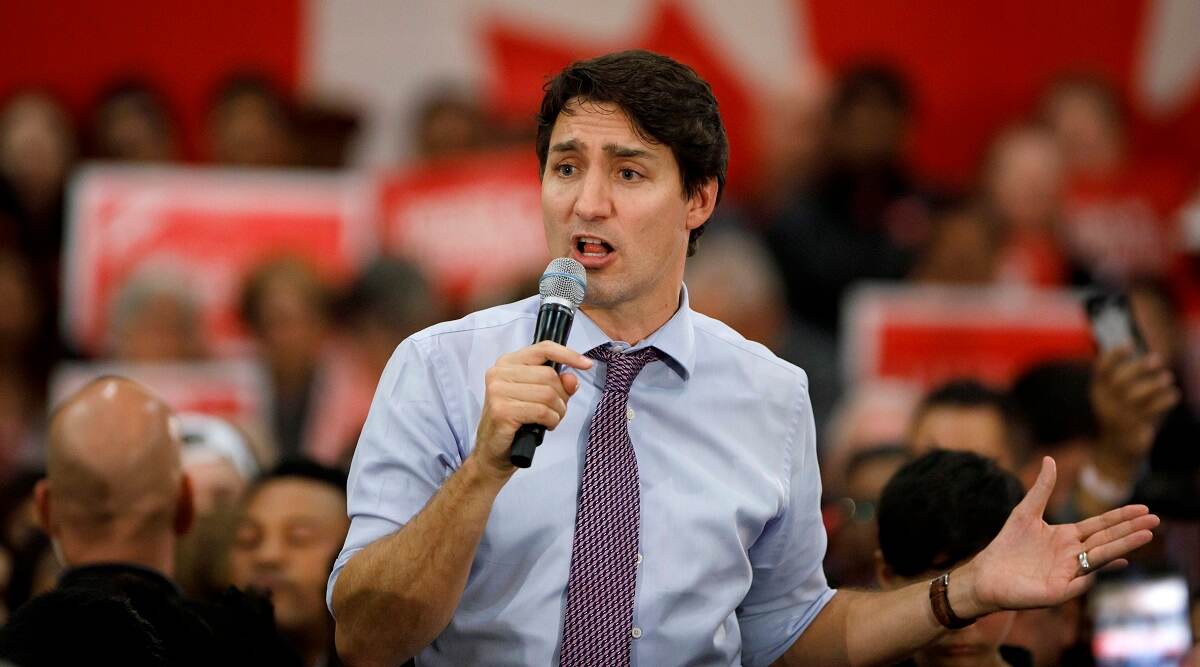 Ottawa, October 22: The Liberal Party emerged as the single largest party in the Canada Federal Elections 2019. Justin Trudeau is all set to become the Prime Minister of the country for the second consecutive term even though the popularity of his party dropped as compared to the last parliamentary elections. In the Canada Federal Elections 2019 results, the Liberal Party has fallen short on majority mark by 14 seats. Trudeau-led party has managed to win 156.  In 2015, the Liberal Party had won 184 seats. Canada Election Results 2019: Justin Trudeau Thanks Voters After Liberal Party Wins Federal Polls.
However, the popularity of the Conservative Party has increased. The main opposition party till now has bagged 122 seats. Its tally increased by 23 seats as compared to the Canada Federal polls 2014.  Now, Trudeau has to work with other parties in order to form the government. In the 2019 parliamentary polls, the Liberal Party of Canada got 33 percent vote share, while the Conservative Party received 34.4 percent vote share. Canada Prime Minister Justin Trudeau Admits to Racist 'Brownface' Makeup.
The Liberals remained victorious in Atlantic region, Maritimes and Ontario province. However, minister in Trudeau's Cabinet, Ralph Goodale, lost his seat in Regina after serving for 26 years in Parliament. Justin Trudeau Apologises for Making 'Dumb Joke' After Facing Criticism for Being 'Too Politically Correct'.
The Bloc Quebecois and the New Democratic Party (NDP) could extend their support to Trudeau. In 2019 parliamentary polls, the Bloc Quebecois won 32 seats with a gain of 22 seats from the last elections. However, the NDP's seats could also be reduced. NDP leader Jagmeet Singh won Burnaby South, B.C. He beat the Conservative candidate Jay Shin by 905 votes.
Trudeau's popularity fell in these elections as he faced criticism for his inability to fulfil the 2015 poll promises. His support for Trans Mountain oil pipeline expansion project was against his poll promise of giving priority to environmental issues. Similarly, his government's failure to bring federal electoral reform invited criticism from left-leaning voters.