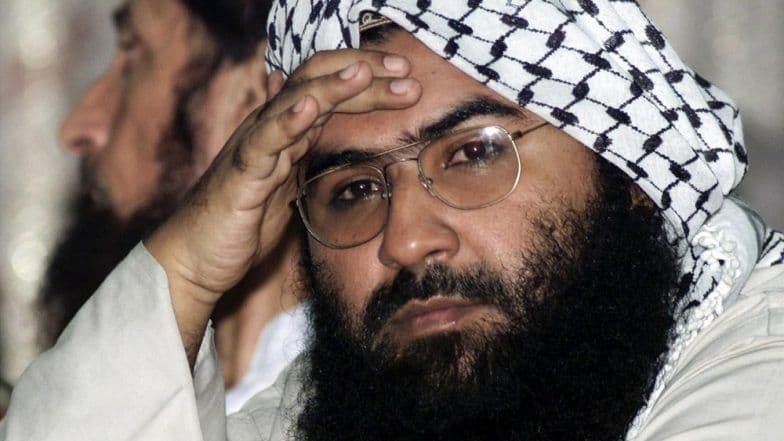 New Delhi/Islamabad, March 1: Pakistan's Foreign Minister Shah Mahmood Qureshi on Friday admitted Masood Azhar, head of the terror outfit Jaish-e-Mohammed, is in their country. Speaking to a news channel, Qureshi said Masood Azhar is 'very unwell' and sought proof that is 'acceptable in Pakistani courts' to take action against him. Azhar's JeM is responsible for several terror attacks in India, including the recent suicide bombing in Jammu and Kashmir's Pulwama.
"If they (India) have good solid evidence, please sit and talk, please have dialogue and we will be reasonable," Qureshi told the media house. India has given specific information about JeM to all 15 members of the United Nations Security Council even as the US, the UK and France have moved a fresh proposal there to designate Azhar as a global terrorist. It is the third attempt to put Masood Azhar on the UN terror blacklist.
China, a veto-wielding permanent member of the Security Council, had been blocking earlier proposals to name Azhar a global terrorist. Earlier, Union Finance Minister Arun Jaitley said if the United States can do an Abbottabad finishing off Al Qaeda chief Osama bin Laden in Pakistan's own backyard, then so can India. He was referring to the US Navy SEALs' operation in 2011 when the Americans neutralised the Al Qaeda founder in his Abbottabad home.
Jaitley said India too can do a US by bringing down its most wanted JeM chief Masood Azhar. "I remember when the Navy SEALs of US took Osama bin Laden from Abbottabad... can't we do the same? This used to be just an imagination, a desire, a frustration, a disappointment. But today this is possible," he said at an event. After Imran Khan's Pitch For Talks, India Hands Over Dossier to Pakistan With Details of JeM Role in Pulwama Attack.
"A week is too long a time in politics. The way the nation has rallied behind us in the last one week, it seems like a week slipped by too quick," he said referring to the February 14 Pulwama terror attack by the JeM in which 40 CRPF troopers were killed.