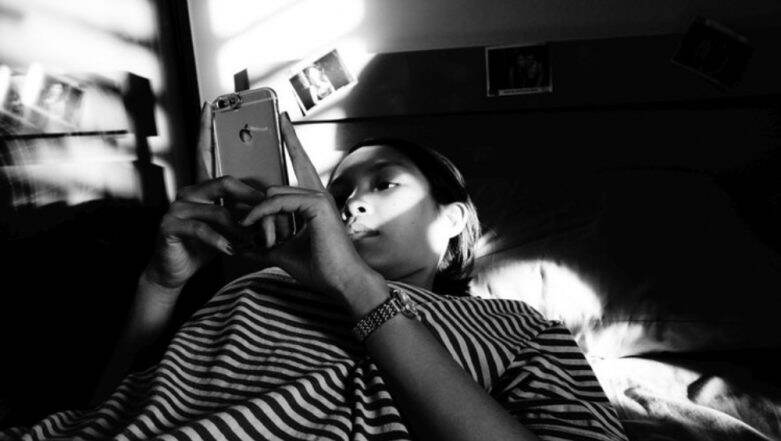 Australia's New South Wales have made teen sexting between consenting partners legal. The state decriminalised the practice after Royal Commission findings recommended changes in their existing law. According to their earlier rules, teenagers who sent sexually explicit content to others could be held for the possession and distribution of child pornography and related offences.
Sexting which has become increasingly popular among teenagers with the easy availability of technology has often worried parents. However, the practice has become quite popular among teenagers in Australia. While declaring the amendments, the government noted that the changes, "reflect current understanding about normal sexual development and experimentation among teenagers." Teenagers are Sexting! Parents, Read This Before You Freak Out.
This is as per the original recommendations of the report following the Royal Commission into Institutional Responses to Child Sexual Abuse. With the new law, teenagers who with teenagers of "similar age" will not be open too criminal scrutiny.
Also, protections also extend to teenagers under the age of 18 who engage in "sexual touching" and intercourse, as long as they are of a similar age. The state refers to this as "similar age defence". With moving times and easy access to the internet, teenagers resort to the same to satiate their curiosity on sex-related topics. While it is normal at growing up age, parents can educate their children with respect to the topic. 5 Safe Sexting Tips You Must Follow While You Indulge in 'Dirty Talk' Online.
Attorney-General Mark Speakman said the reforms were "putting the safety of children front and centre and fixing shortcomings in the law" identified by the royal commission. It says "grooming a parent or carer" to gain access to the child is an offence. As per the new reforms, criminal prosecution would be initiated under those who fail to report child abuse to authorities.
The offence will carry a maximum sentence of two years in jail, or five years if a benefit or inducement was given for not reporting the abuse. The government also revealed laws and terminology related to the "sexual touching" of minors were also introduced. It revealed, "The offences will be simplified and transformed into sexual touching (involving physical contact) and sexual act (where there is no physical contact)."
As per new laws, the offenders of sexual touching children under ten would face a maximum penalty of 16 years in jail. The same crime done to a child between the age of 10 and 16 will be put behind the bars for 10 years. The NSW government said, "The NSW Government is committed to addressing these shortcomings and has reformed laws to better protect children."