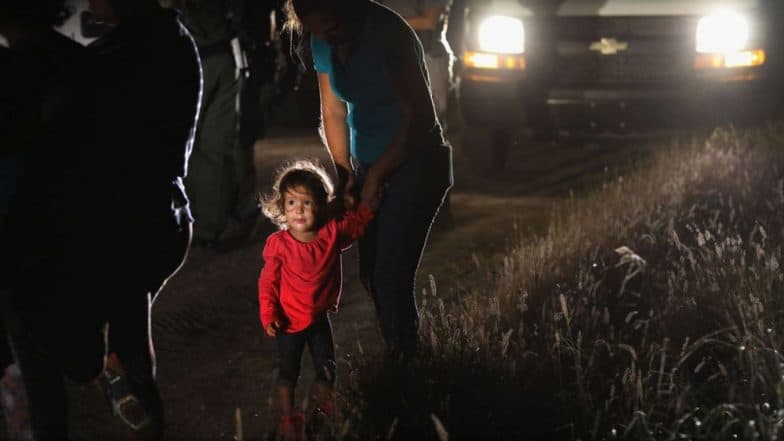 The Trump Administration through its unannounced 'zero tolerance policy' separated many more than the earlier reported 3500 children from their parents at the southern border, according to a new inspector general report.
"More children over a longer period of time were separated by immigration authorities and were referred to the Department of Health and Human Services (HHS) for care than is commonly discussed in the public debate. How many more children were separated is unknown," said Ann Maxwell, Assistant Inspector General for Evaluation and Inspections.
Agency officials noticed a "steep increase" in the number of separated children starting in the summer of 2017. The report notes that US border officials estimated that "thousands of other children" were separated, and put into the state's care and released before a court order that required the government to identify and reunify separated children with their parents. The report states that children continued to be separated at the border despite the court order ordering reunification.
The Trump Administration had instituted a 'zero tolerance policy' which considered parents who crossed the US border illegally as criminals and separated their children from them as the parents were then processed as criminals. In many cases parents were deported to their home countries while children were released into the care of other relatives in the U.S. In June 2018, a court ordered the Trump Administration to stop this practice and re-unite children with their parents.
The report observes that five months into the court order and the Trump Administration is finding it difficult to reunite separated families. The report talks about "significant challenges in identifying separated children, including the lack of an existing, integrated data system to track separated families across HHS and the complexity of determining which children should be considered separated."
The practice of separating children had caused massive outrage – in the U.S. and abroad. Democratic leaders had toured facilities that housed the separated children and called them holding pens for cattle while the UN had deemed this practice a human rights violation.