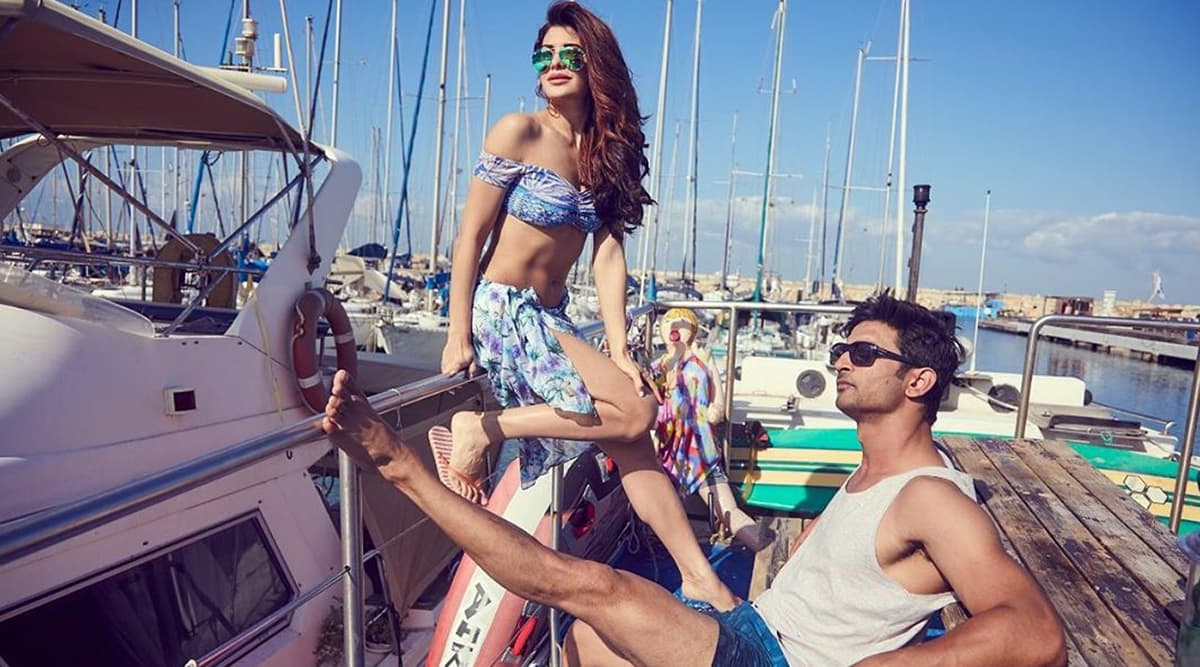 And finally, Jacqueline Fernandez and Sushant Singh Rajput's Drive has seen the light of the day. The film by Tarun Mansukhani in association with Dharma Productions has been grabbing the headlines because of the constant delays. The film was announced, discussed, delayed but not released! The makers eventually found a spot for it on Netflix India. And here is the first still from the film featuring the lead stars! Sushant Singh Rajput's Drive Has Been Removed from Dharma Productions' Release Roster.
Of course, with the kind of the hype they created around the flick, it had to be extravagant in nature. Going by the still here, it promises to be. In the picture, we can see Jac looking sizzling hot in a blue off-shoulder beach wear. On the other hand, SSR appears to be extremely stylish in that boyish look. 'Get out your sunnies, we're bringing the heat', Jacqueline wrote and we totally believe her. Check out the still below. Want to Watch Sushant Singh Rajput's Drive? Make Sure Chhichhore Is a Hit!.
Jacqueline Fernandez and Sushant Singh Rajput in Drive
Earlier, Dharma honcho Karan Johar said, "Our vision for Drive was to make a film that elevates the genre of action-heist films. With nail-biting chases and action sequences, fronted by a spectacular cast, Drive combines the best of Bollywood storytelling with international production quality. I'm thrilled to partner Netflix once again in bringing this incredibly fun film to millions of fans of the action genre around the world." The fast-paced film, high on action, stars Jacqueline Fernandes, Sushant Singh Rajput, Boman Irani, Pankaj Tripathi, Vibha Chhibber, Sapna Pabbi and Vikramjeet Virk. The film's edgy car chases, interspersed with high octane music, make Drive a thorough entertainer.