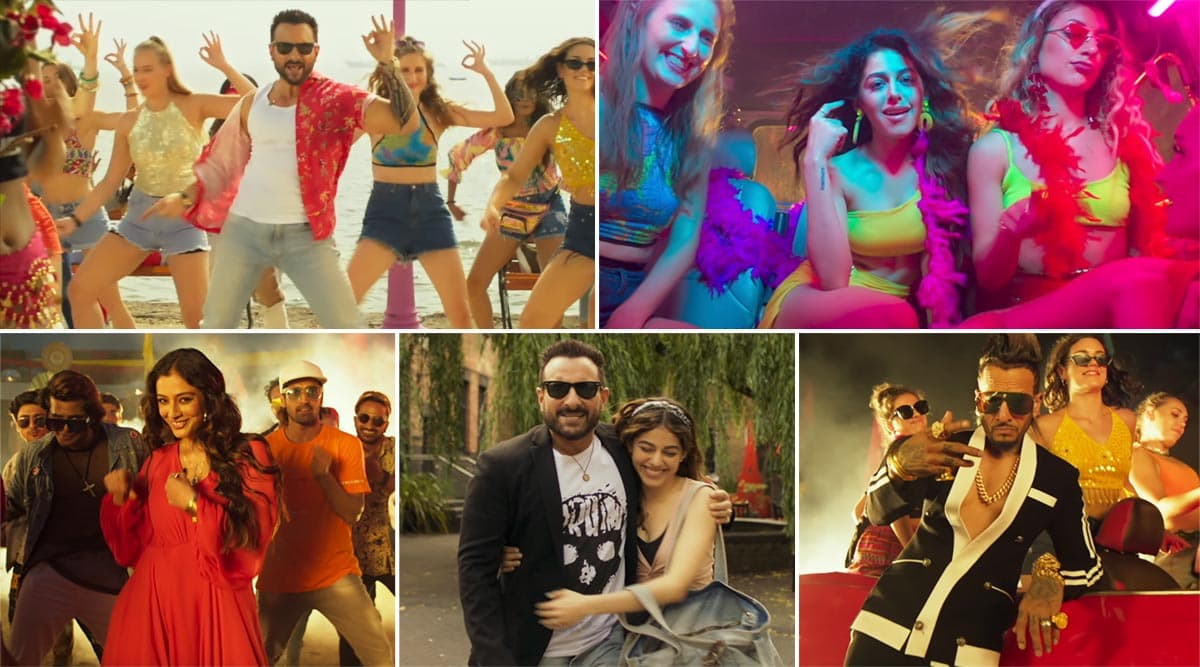 The first song from the upcoming comedy film, Jawaani Jaaneman, is out now. Titled, 'Gallan Kardi', the song is a remake of the hit Punjabi dance number, 'Jinhe Mera Dil Luteya'. Yes, the same song dancing to which shout 'Oho' in the chorus. The music video features Saif Ali Khan and Alaya F in various settings. Their time in the club and at Saif's house is weird to watch. They seem to be flirting with each other. We know, we know, at this point Alaya has yet not told Saif that she might be his daughter. But still... it has a weird vibe.
Thankfully, the song then switches to a few scenes from the movie, which are emotional. Then there are your regular music video shenanigans - dancing under a chandelier with win blowing and jamming with the girl in a car. You get the gist.
For the remake, Prem & Hardeep were roped in to add more beats. Original singer Jazzy B has been retained. He is joined by Jyotica Tangri, whose voice adds a peppiness to the song. The composer has followed, pretty much, the same tempo as the original song. But has added energy with updated lyrics and modern beats. Saif Ali Khan To Recreate 'Ole Ole' in a New Rehashed Version of the Song for Jawaani Jaaneman.
Watch Gallan Kardi Here:
The song is another one in the barrage of remakes that Bollywood has become accustomed to. We won't be surprised if the song goes either way - becomes a huge hit or goes down in the slump. The film also has a remake of Saif's hit 90s track, 'Ole Ole', which will be out soon.
Jawaani Jaaneman's trailer was quite fun. In the movie, a playboy Saif is told by a pregnant Alaya that she might be his daughter. Tabu is the mother but is not sure if her daughter was fathered by Saif. Sounds like a fun premise. We are looking forward to watching it.