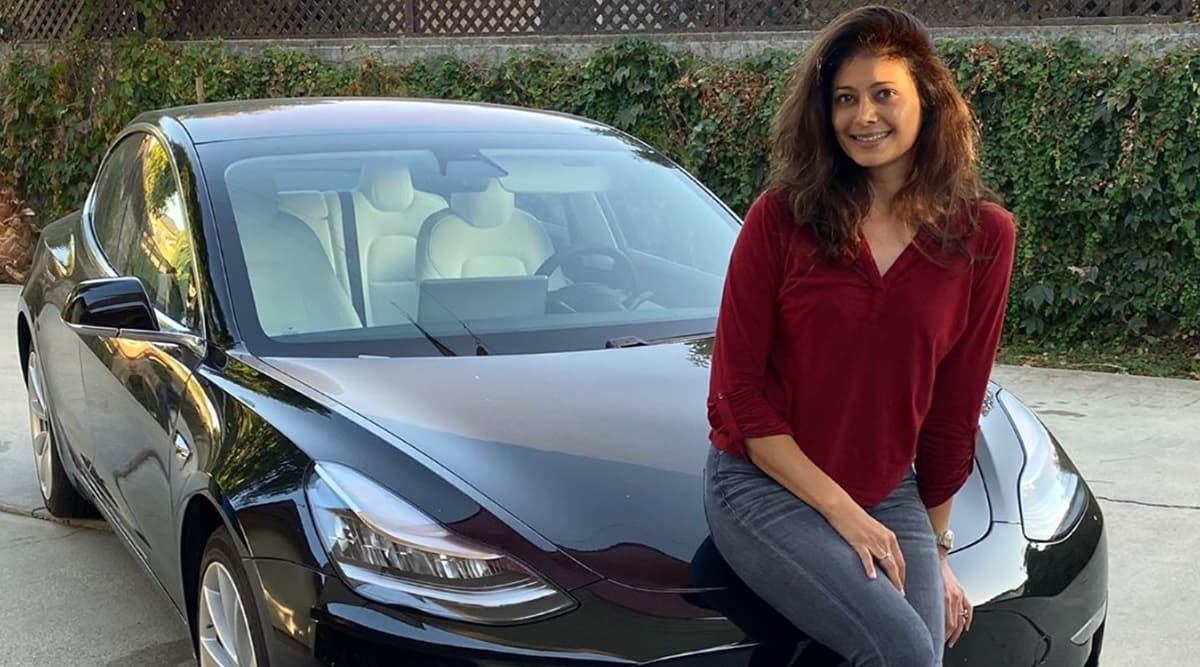 Fans are extremely curious when it comes to their personal lives. Relationships and cars are always the topics of discussions when it comes to their favourite celebs. From shipping two co-stars to ogling their latest vehicle, the fandom is incomplete. Here, we have one more such update. Not on the relationships but the possession of a new four-wheeler! The newly married actress Pooja Batra just became a proud owner of Tesla model 3 worth Rs 70 lakh. Pooja Batra Birthday Special: 5 Bikini Pictures of Pooja Batra That Will Make You Go Weak in the Knees.
The Viraasat actress posed across her spick and span glossy car that she recently bought. She chose to go green with this eco-friendly car which is an electric vehicle. However, it can be noted that this model is yet not launched in India. The buyers in India will only be able to try their hands on this car in December 2020. However, the stunner already got that chance and probably purchased it in the US itself. Here's the pic.
Here's Pooja's Car
Meanwhile, she mesmerized everyone with her beautiful wedding pics with Nawab Shah. She looked ethereal in a traditional sky blue lehenga and post-wedding photo shoot. Later on, she was seen in super hot bikini pictures with her husband.
Coming back to the car, the fans were in love with it and cannot wait for the model to hit the Indian markets. What are your thoughts on the same? Do let us know in the comments section below.