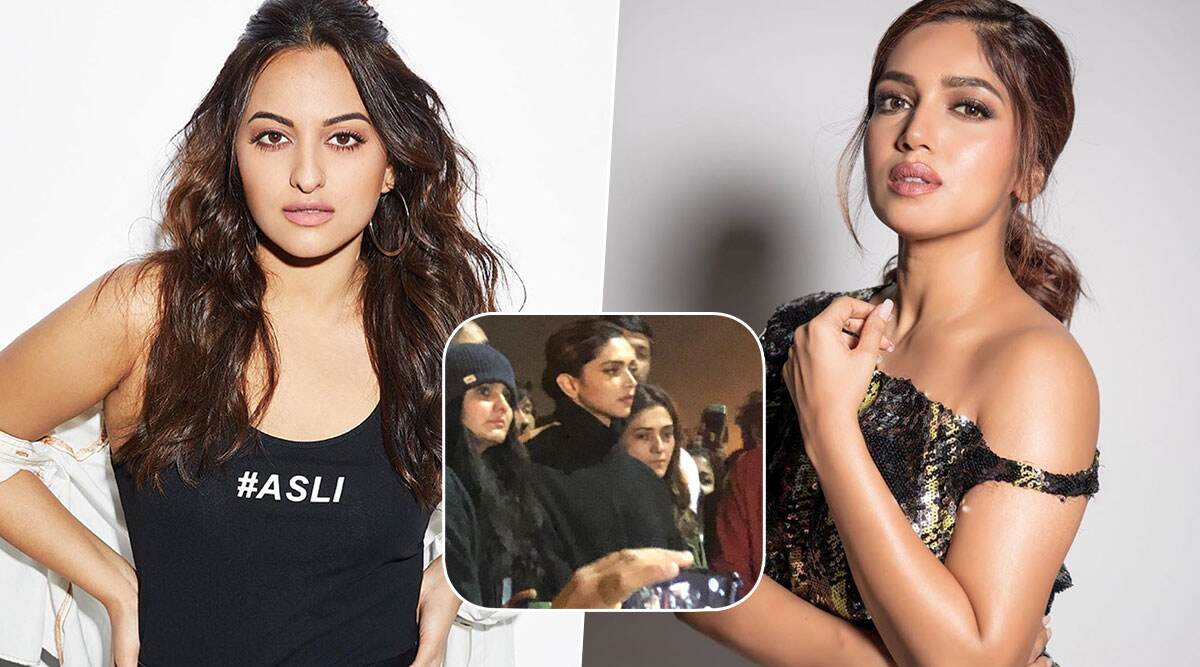 The past few weeks have seen nationwide protests as students and citizens took to the streets to oppose the CAA - Citizenship Amendment Act. While a few celebrities have openly joined the Anti-CAA protests and have also called out police action taken against protestors, Deepika Padukone remained silent on the issue for long. The actress recently took everyone by surprise as she visited JNU after the recent attack on the students and teachers of the university.t This move has left the country divided and while some netizens are criticising her for supporting JNU students and alleging her support to the 'Tukde Tukde Gang', there are others who have lauded her for this move. Kangana Ranaut's Sister Rangoli Chandel Calls Deepika Padukone's JNU Visit a PR Activity - Read Tweets.
Bollywood actresses such as Sonam Kapoor, Alia Bhatt, Swara Bhasker among others have voiced their opinions on the recent protests as well as the JNU attack but now Deepika's move to show solidarity with the students by visiting them has certainly made a greater impact and celebrities are all for it. Atresses such as Sonakshi Sinha, Bhumi Pednekar, Richa Chaddha took to social media to hail Deepika for taking a stand fearlessly, more importantly, a few days ahead of her release. Check out how these Bollywood actresses reacted to Deepika's JNU visit.
Sonakshi Sinha:
No matter which political party you support,do u support violence?Don't visuals of bleeding students and teachers shake you up?We can't sit on the fence any longer.Kudos to @deepikapadukone for showing up,& all those who spoke for speaking up.This is not the time to stay quiet.

— Sonakshi Sinha (@sonakshisinha) January 8, 2020
Bhumi Pednekar:
More power to you @deepikapadukone 🙏🏻 Can't wait to watch #Chappak tonight. United we stand 🙏🏻 🇮🇳

— bhumi pednekar (@bhumipednekar) January 8, 2020
Richa Chadha:
Brava @deepikapadukone ❤️!

— TheRichaChadha (@RichaChadha) January 7, 2020
Sayani Gupta:
Thank you @deepikapadukone for giving this movement a mainstream narrative. For using your position to choose the correct path. It always comes to the women and yes, they do deliver! Big love sister! #WeAreWithJNU #noplaceforfascism

— Sayani Gupta (@sayanigupta) January 7, 2020
Simi Garewal:
#DeepikaPadukone I applaud your commitment...and your courage! You are a HERO!! 👍👏😇🙏🇮🇳

— Simi Garewal (@Simi_Garewal) January 7, 2020
Dia Mirza:
I'm watching #Chhapaak first day first show ❤️ Goooooooooooo Deeeepikaaaaaaaaa 🌻🕊🐯 https://t.co/TCixvtLldq

— Dia Mirza (@deespeak) January 8, 2020
Swara Bhasker:
Good on you @deepikapadukone 🙌🏾🙌🏾🙌🏾🙌🏾🙏🏿🙏🏿🙏🏿🇮🇳🇮🇳🇮🇳🇮🇳

— Swara Bhasker (@ReallySwara) January 7, 2020
Also other Bollywood celebs such as Anurag Kashyap, Neeraj Ghaywan who have already shown their support for the JNU students and have voiced their opinions regarding CAA openly lauded Deepika for standing in solidarity with the students at JNU. In the meantime, no A list stars have reacted to Deepika's visit commented on the ongoing issue.